Get Ahead in the Impact Revolution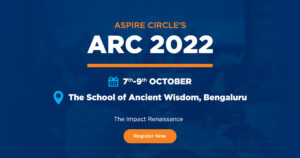 ARC is Aspire Circle's initiative to evocate the arc of enlightened social leadership for Aspire Circle stakeholders – Fellows, Scholars, IFP Community Leaders, Members, Speakers, Staff & Office-bearers. In 2022, we meet again under the theme of "Impact Renaissance" from 7-9 October at The School of Ancient Wisdom – Bengaluru.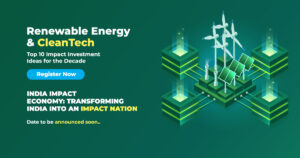 Join us as the Impact Future Project (IFP) SDG aligned community Renewable Energy & CleanTech will unveil the top 10 Impact Investment ideas in the sector. The top 10 Impact Investment ideas have been researched and discussed by notable impact leaders with experience and expertise.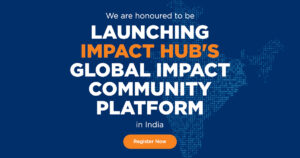 Impact Hub is a global network of impact innovation incubators, accelerators, coworking spaces, and nonprofit organizations taking collaborative actions.
We invite you to the Virtual Launch of Aspire Circle's Community Partnership with Impact Hub in India on 25th August, Thursday, from 3:00 PM to 4:00 PM IST.