Transforming India into an Impact Economy!
Join us on 23 December 2021 at 3-4 pm (IST) as the Impact Future Project (IFP) SDG aligned community Food, Agri & AgriTech will unveil the top 10 Impact Investment ideas in the Food, Agri & AgriTech sector. The top 10 Impact Investment ideas have been researched and discussed by notable Indian leaders with experience and expertise.
What to expect:
Future trends & opportunities in this decade
Top 10 For-Profit business ideas that can attract impact Investments
How India can achieve UNSDG Goal 2: Zero Hunger
Innovative ideas to create a profitable Impact startup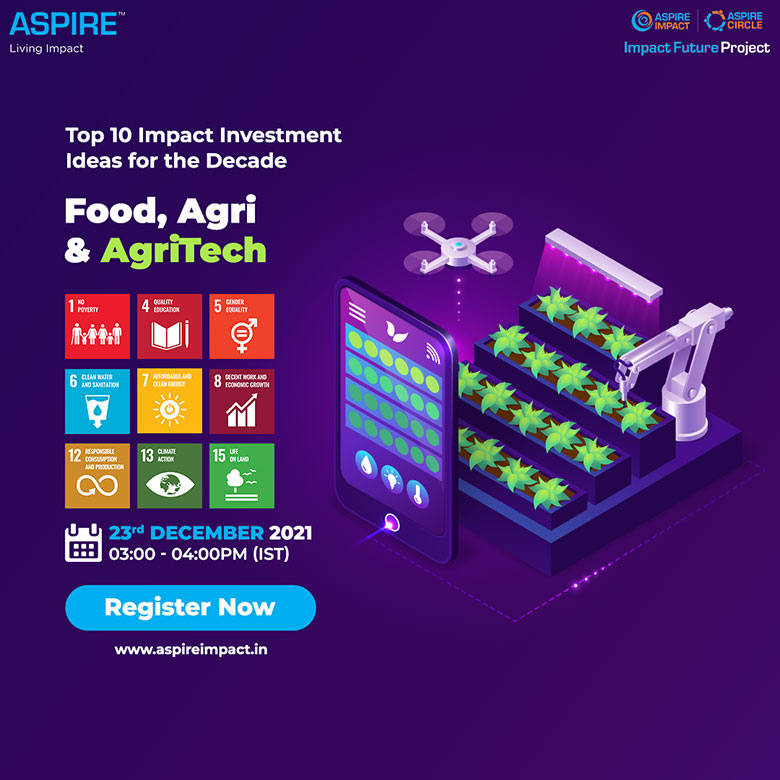 Fill the form below to Register :
IFP, World's first Impact-dedicated, thought leadership platform is collaborating with more than 200 experts to shape India's Impact Economy by unlocking $1 Trillion for SDGs. The Top 10 Impact Investment ideas researched by IFP leaders provide a significant advantage to corporations while achieving the UNSDGs for India.
The agricultural sector provides livelihoods for large populations in developing countries and helps sustain economic growth in developed economies. By 2050, the world's population is expected to reach 10 billion, which makes it crucial to find solutions to fulfil future requirements of food, feed, fuel and industry.
Globally, food demand is expected to increase in the range of 59-98 percent by 2050. To meet this demand, agricultural produce in 2050 will need to increase by 50 percent as compared to that in 2012.
Estimates suggest that India will overtake China as the world's most populous country by 2027. While India's population is projected to grow at the compounded annual growth rate (CAGR) of 2 percent, demand for key food grains is expected to grow at a CAGR of 3 percent.
We need an increased focus on increasing per unit productivity while keeping sustainability at the centerstage. This was emphasised at the 26th Conference of Parties (COP26) of the United Nations Framework Convention on Climate Change at which 27 global economies made new commitments to make their agricultural practices more sustainable and less polluting, and to invest in the science needed for sustainable agriculture and for protecting food supplies against climate change.
Hunger and malnutrition are critical areas which require the support of the Food, Agri & AgriTech sector. India has slipped to 101st position in the Global Hunger Index (GHI) 2021 of 116 countries, from its 2020 position of 94th. With a score of 27.5, India has a level of hunger that is in the serious category. This has brought to fore the urgency and the need to bring changes in India's nutritional policy.
GHI Findings.
Undernourishment: Share of undernourished in the population: 15.3% in 2018-2020.
Child Stunting: Prevalence of stunting in children under 5 years: 34.7% in 2016-2020.
Child Wasting: Prevalence of wasting in children under 5 years: 17.3% in 2016-2020.
Child Mortality: The Under-5 Mortality Rate: 3.4% in 2019.
With an aggregate gross sectoral value of USD 414 billion (2019-20) agriculture continues to be one of the critical components of the Indian economy. Currently, India is the world's fourth-largest producer of agrochemicals and accounts for nearly a third of global tractor production.
IFP leaders from the Food, Agri & AgriTech community will unveil the top 10 Impact Investment ideas with the potential of solving the problem of hunger and malnutrition (Goal 2: Zero Hunger) and increase agricultural productivity. The ideas present the opportunity in the sector to create a profitable impact business and help India achieve the UNSDG's by 2030.
Join us at this exciting session and interact with our IFP leaders to invest for a sustainable future and get ahead in the Indian Impact Revolution. See you at the event!
How to Join us:
The Log-In Link for the webinar will be emailed to you after registration. You are further requested to login a few minutes prior to the scheduled start of the event.
Webinar Details:
Date: 23 December 2021
Time: 03:00 pm to 04:00 pm IST
Log-In Link: This will be emailed to you after registration.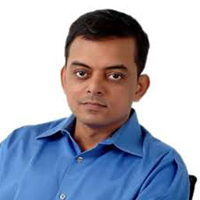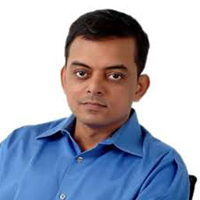 Anuraag Srivastava
Rainshine Entertainment
Anuraag Srivastava is the Co-Founder and CEO, Rainshine India, a leading global entertainment company. Prior to Rainshine he held senior executive roles at organizations such as Zodius Capital, WNS, P&G etc. and founded several other companies in BPO/KPO and Healthcare.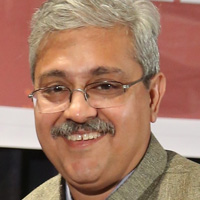 Apoorva Oza
Aga Khan Rural Support Programme(India)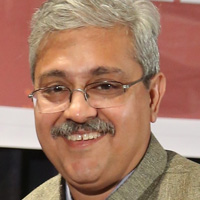 Apoorva Oza
Aga Khan Rural Support Programme(India)
Apoorva Oza started his career with Gujarat Dairy Development Corporation & currently is the CEO of Aga Khan Rural Support Program (India) since 2001. Apoorva co-founded Coastal Salinity Prevention Cell (CSPC), & Sajjata Sangha; and is on the board of CSPC, Society for Women's Action & Training Initiative , Arid Communities & Technology, Pravah, Charkha & Vikas Anvesh Foundation.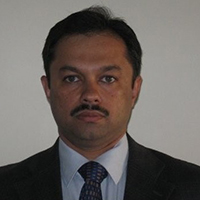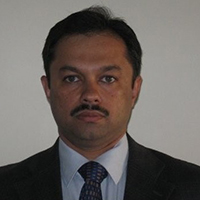 Ashok Varma
PWC
Ashok Varma leads Agriculture, Social & Sustainability, with over 24 years in formulating public policy & advice on large scale reforms & transformation across development sectors. He works with international donor agencies, national & state government on advisory engagements; alongside working with both public & private sector to create social & economic value for the society.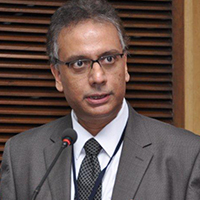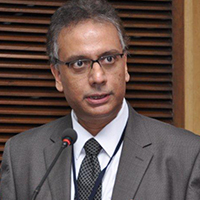 Asitava Sen
CropLife India
Asitava Sen is the CEO at CropLife India. He has over 25 years of global experience  in areas like Public policy, social sector advisory, innovative Public Private Partnership initiatives & blended finance. Prior to CropLife India, Asitava was an independent advisor for The World Bank, International Finance Corporation (2030 Water Resources Group), The World Economic Forum, Food and Agriculture Organization of the United Nations.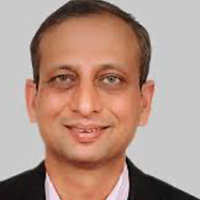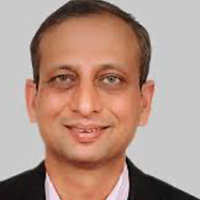 Hemendra Mathur
ThinkAg
Hemendra Mathur is Venture Partner with Bharat Innovation Fund –investing in early-stage deep-tech start-ups. He is also co-founder of ThinkAg – a platform for accelerating the adoption of innovations in agriculture.  He also chairs FICCI Task Force on Agri Start-ups.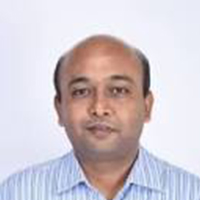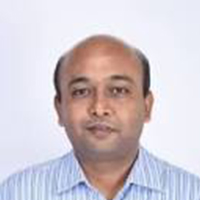 Jinesh Shah
Omnivore
Jinesh Shah is the Co-founder and Managing Partner of Omnivore, a venture capital firm that funds entrepreneurs building the future of Indian agriculture and food systems. He is a member of the IMC Chamber of Commerce and Industry's Agriculture & Food Processing Committee, the core working group of the World Economic Forum related to agriculture, and chairperson of Impact Investors Council's Executive Council.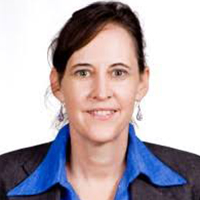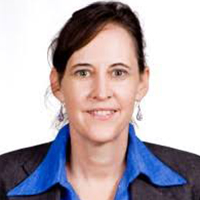 Joanna Kane Potaka
ICRISAT
Joanna Kane-Potaka, an Australian and marketing specialist, has worked largely in agriculture and food, including international nonprofit organizations in five countries in Asia. She founded the Smart Food initiative, selected by USAID and Australia in the top 10 global food innovations.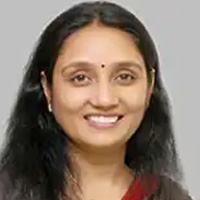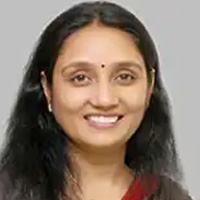 Purnima Khandelwal
INI Farms
Purnima Khandelwal co-founded INI Farms in 2009 & is the first woman CEO of one of the largest fresh fruit companies from India. Purnima is the driving force behind creating India's first "safe food' brand Kimaye leading the entire gamut of brand building initiatives from consumer insights to packaging innovations to distribution. Purnima's experience spans over 20 years including 16 years as an entrepreneur.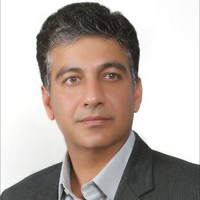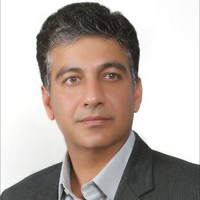 Rajat Tandon
IVCA
Rajat Tandon is the President of IVCA, responsible for planning, developing, & implementing IVCA's regulatory advocacy activities. He was the VP-NASSCOM & headed 10,000 Start-ups initiative, providing support to Indian tech startups. He is passionate about creating value for entrepreneurs, funding partners, and the ecosystem as a whole.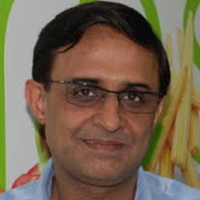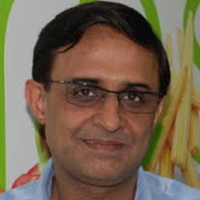 Raman Ahuja
ThinkAg
Raman Ahuja is co-founder of ThinkAg (thinkag.co.in), focused on food & agriculture related technology, supply chains and agro-logistics.  He has been in the agribusiness, consumer products, ingredients industries having spent time at  Hindustan Unilever, built FieldFresh Foods DelMonte & has also led Firmenich – a global leader in fragrance & flavors.- request sent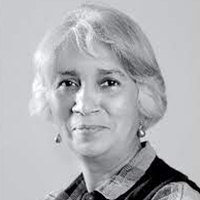 Rema Subramanian
Ankur Capital Fund
Rema Subramanian is the Co-Founder and Managing Partner of Ankur Capital Fund, Investing in transformative technologies for the next billion.  A sector agnostic fund, they are pioneer investors in early stage agritech and biotech in India.  They invest in tech from India for the world.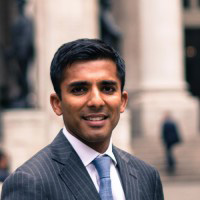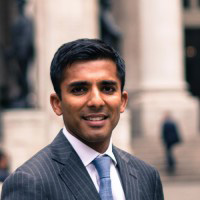 Uday Garg
Mandala Capital
Uday Garg is the Managing Partner and Founder of Mandala Capital, a USD 250m operationally-focused private equity firm focused on sustainable and scalable investments across the food value chain within India and South East Asia.