Impact Future Project 2020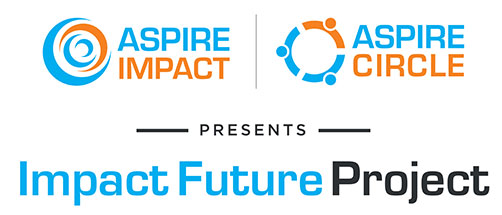 Impact Future Project is a collaborative thought leadership platform for investors, non-profit organisations, media and government leaders to create research & knowledge, awareness & advocacy and education & training for the imminent Impact Economy.
IFP's core purpose is to spark an appreciative enquiry to understand our imminent Impact Future, through a 100% digital platform and generate ideas to help India unlock $1 trillion for SDGs and become a $10 trillion economy by 2030 and end poverty.
IFP has 10 SDG & Government of India aligned Impact Communities, of 25-30 leaders each, from 10 different stakeholder groups to spark an appreciative enquiry.
All successful movements are simple but revolutionary ideas that restore justice or balance. With IFP we embark once again on a journey to change capitalism to impact capitalism. To achieve this we are bringing 250-300 community leaders together. 
Disabilities, Accessibility & Inclusion
Affordable Housing & Sustainable Urbanization
Food, Agri & AgriTech
Education, Skills & EdTech
BFSI, Financial Inclusion & FinTech
Healthcare, Pharma & HealthTech
Renewable Energy & CleanTech
Sustainable Manufacturing, Infrastructure & Supply Chains
WASH (Water, Sanitation, Hygiene) & Waste Management
Women, Livelihoods & FemTech