Faculty and Guest Speakers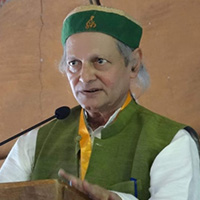 Dr. Pradip N. Khandwalla
IIMA
Dr. Pradip N. Khandwalla served as a Director of IIMA until 1996. Dr. Khandwalla also served on the Boards of numerous corporations and on the governing councils of several institutions. Dr. Khandwalla has made contribution in the areas of Management, Organizational Sciences etc. by authoring over a dozen books and 80 papers and articles in Indian and foreign journals and learned anthologies. His research and teaching contributions have been in organizational theory and design and restructuring of organizations for management of excellence, innovative turnaround management, effective management of public enterprises and governmental organizations, and creativity and innovation. Dr. Khandwalla has won many international and Indian awards. He is an Associate Member of the Institute of Chartered Accountants of India. Dr. Khandwalla taught at McGill University, Canada for several years. He has M.B.A. from Wharton, Pennsylvania and Ph.D. from Carnegie-Mellon in U.S.A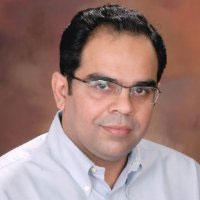 Amit Bhatia
CEO, Aspire Circle
Amit Bhatia (
www.amitb.in
), an award-winning social entrepreneur, is The Founder of Aspire Impact since 2007, a social enterprise in impact leadership and ecosystem development and Founder of Aspire Circle since 2013, India's pre-eminent fellowship for social leadership. Formerly, as inaugural CEO of The Global Steering Group for Impact Investment or GSG from 2017-2020, Amit built the 32-country multilateral, catalysing impact investment and entrepreneurship, for social, climate and economic justice. Prior to GSG, Amit was Founding CEO of India's Impact Investors Council (2014-2017) where he built "Brand India" and grew inbound annual impact investments from USD400mn to USD1.1bn. Amit was also Founding CEO of WNS Knowledge Services (2003-2007) and Country Manager of FreeMarkets (1999-2003). Most prominently, he was Founder of McKinsey Knowledge Centre (1996-1999). An alumnus of Shri Ram College of Commerce (1989) and Delhi School of Economics (1991), Amit quit a successful corporate career in 2007 to serve the social sector.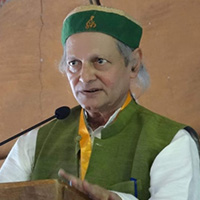 Dr. Pradip N. Khandwalla
IIMA
Dr. Pradip N. Khandwalla served as a Director of IIMA until 1996. Dr. Khandwalla also served on the Boards of numerous corporations and on the governing councils of several institutions. Dr. Khandwalla has made contribution in the areas of Management, Organizational Sciences etc. by authoring over a dozen books and 80 papers and articles in Indian and foreign journals and learned anthologies. His research and teaching contributions have been in organizational theory and design and restructuring of organizations for management of excellence, innovative turnaround management, effective management of public enterprises and governmental organizations, and creativity and innovation. Dr. Khandwalla has won many international and Indian awards. He is an Associate Member of the Institute of Chartered Accountants of India. Dr. Khandwalla taught at McGill University, Canada for several years. He has M.B.A. from Wharton, Pennsylvania and Ph.D. from Carnegie-Mellon in U.S.A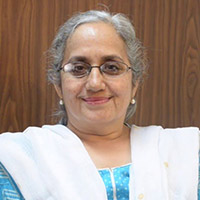 Rajni-Bakshi
Rajni Bakshi is a Mumbai-based author and speaker.
Her books include: 
Bazaars, Conversations and Freedom: for a market culture beyond greed and fear
 (Penguin, India, 2009 and Greenleaf, UK, 2012), which won two Vodafone-Crossword Awards; 
Bapu Kuti: Journeys in Rediscovery of Gandhi
 (Penguin, India, 1998) which inspired the Hindi film Swades;  
Long Haul: the Bombay Textile Workers Strike 1982-83
 (BUILD, India, 1986). Rajni has also written several monographs including:  
Trusteeship: Business and the economics of well-being (2016); Civilizational Gandhi (2012); An Economics for Well-Being (200
7); 
Let's Make it Happen: a backgrounder on New Econom
ics (2003); 
A Warning and an Opportunity: the Dispute over Swami Vivekananda's Legacy
 (1994). She is a member of the Executive Committee of the Gandhi Smriti and Darshan Samiti, an autonomous body under the Ministry of Culture, Government of India. Rajni was awarded the Homi Bhabha Fellowship in 2000. From 2013 to 2016 Rajni was the Gandhi Peace Fellow at Gateway House: Indian Council on Global Relations, a Mumbai based foreign policy think tank.  She serves on the Boards of Child Rights and You (CRY), Citizens for Peace (CfP) and the Centre of Education and Documentation (CED). Rajni has a BA in Journalism and Political Science from George Washington University and an MA in Philosophy from the University of Rajasthan.