Enrolled Fellows Cohort 9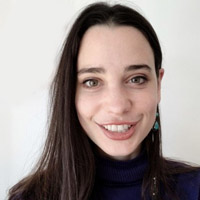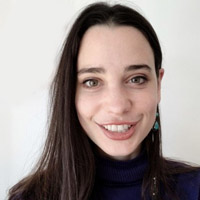 Anna Bruni Sabhaney
The Confluencers Ltd.
In 2018 I left my 10-year career in Civil Engineering to found The Confluencers with the mission of getting Non-Profits the recognition and agency they deserve. Through my Training Programme and Consultancy work, I have empowered tens of Non-Profit leaders to translate their mission into an Impact Narrative that resonates and transform their approach to Fundraising, building in-house capacity and long-term security. I seek to shift the balance of control between grant givers and grantees towards more equitable partnerships that focus on finding creative ways of reaching collective goals faster. I worked across the world for Private and Public Sector clients, delivering social impact programmes from concept to construction with a focus on climate risk, complex systems, rural livelihoods, inequality and water security. I was a Charity Board Member, a speaker, a moderator, a Member of the Global Alliance for Urban Crises and an industry mentor. I studied Civil Engineering at the University of Bristol and Entrepreneurship at MIT.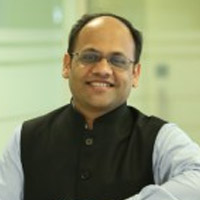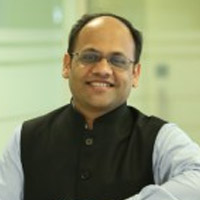 Anurag Agarwal
Aavishkaar Group
Anurag Agrawal is currently a Partner at Aavishkaar, one of the pioneering Impact focussed Investment funds globally. He has been part of the founding team of the group company Intellecap and last served as its CEO. In the last 12 years of his association with the Aavishkaar Intellecap Group, Anurag set up and built the Company's Investment Banking Practice with a specific focus on assisting early and growth-stage multiple bottom-line enterprises to raise capital. Anurag has played a key role in incubating I3N (Intellecap Impact Investment Network), India's first impact focused angel network. He was also one of the key architects of creating the current group structure of Intellecap and led the efforts of the group in the incubation and acquisition of the 3 NBFCs (IntelleCash, IntelleGrow and Arohan) within the Intellecap group.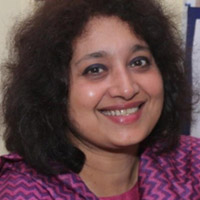 Bhagyashri Dengle
APAC and Policy & Practice, Plan International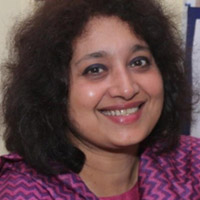 Bhagyashri Dengle
APAC and Policy & Practice, Plan International
Bhagyashri Dengle is a development professional with over 30 years of experience in the field of development. Bhagyashri is currently the Executive Director for APAC and Policy & Practice at  Plan International and is deeply involved in developing transformational strategies to ensure that 45 million girls in Asia and 100 million globally are able to learn, lead, decide and thrive by 2022, through advocacy and gender transformative programs. She has been bringing new techniques, innovations and diverse programs for gender equality and gender justice.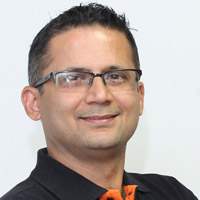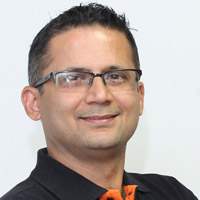 E.R. Ashok Kumar
Give India
Ashok is currently serving as the President of Give India, that exists to alleviate poverty by enabling the world to give. Give India is India's largest and most trustworthy giving platform for donors. Ashok is an experienced start-up CEO & an entrepreneur. He founded Scripbox, India's most trusted online investment service. Ashok & his wife pledged 50% of their wealth for charitable causes under https://www.livingmypromise.org/ platform. Prior to his own start up, Ashok has over two decades of rich and diverse B2B & B2C business experience with leadership positions at IT, Telecom & Hitech companies such as Wipro, Intel, Airtel & Cisco. He holds a Management degree from IIM-K and a B.E. in Computer Engineering from Thiagarajar College of Engineering, Madurai.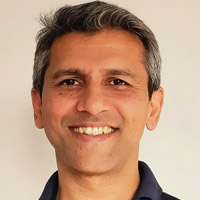 Jayant Rastogi
Magic Bus India Foundation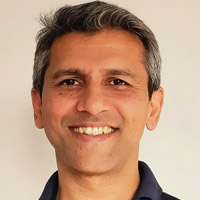 Jayant Rastogi
Magic Bus India Foundation
Jayant brings over 28 years of managing teams to implement large scale innovations in both the social and private sector. Jayant has a commitment towards innovations that lead to social outcomes and prior to joining MB, co-founded a social venture focused on providing affordable healthcare.  Jayant has also served as the Country Manager & CEO for Motorola Solutions and ASEAN Director of Novell. Jayant has a long track record of building partnerships and fostering collaborative relationships.  This has been key to building Magic Bus's fundraising capability with CSR groups and institutional donors.  He has also successfully forged new relationships with government authorities at the state level across India and given MB Board members confidence in the direction of growth of the organization.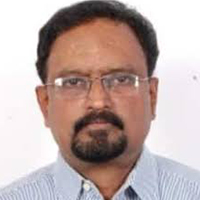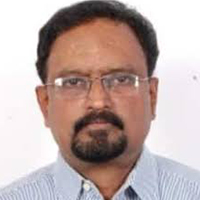 John Alex
Equitas holdings ltd
John joined the Management team of Equitas in 2008 as Head of CSR and conceptualized and set up the team of Soial Initiatives with a clear focus to address a larger spectrum of requirements of underprivileged clients in the field of Health, Education, Skill Development , Food Security and placement for unemployed youth etc.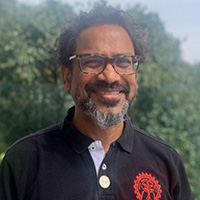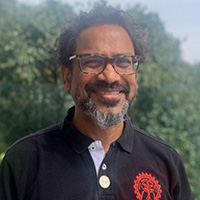 Joseph Roque Fernandes
IIT - IIT
After a successful career as a strategic consultant and start-up mentor and investor, Joe, in 2018 co-founded IITians for Influencing India's Transformation (IIT-IIT), to scale social impact. Shaped early in his career by his experience at McKinsey and Company, Joe has developed a deep understanding of how businesses can take advantage of e-commerce, outsourcing, digitisation and automation, to scale successfully. He brings this critical thinking to the mission of IIT-IIT – harness the collective voice of IITians to enable social programs to nationally scale. Joe completed his MBA from IIM, Calcutta and his Bachelors from IIT, Kharagpur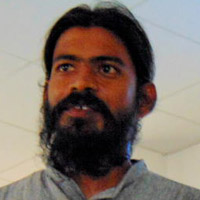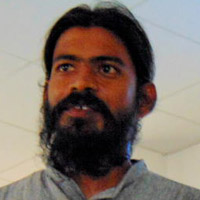 Karthikeyan Ganeshan
Sristi Foundation
Sristi Foundation was founded in 2013 by Karthikeyan Ganesan, who has spent the past 15 years working with children and adults with intellectual and developmental disabilities. After studying for a degree in Psychology, he returned to work at his orphanage to help create these opportunities. From then, it became his aim to provide disabled people a home and create opportunities for them to get training in order to live more independently and reach their full potential. Karthik founded the Sristi Foundation, a non-profit organization, based in Konamangalam  Village (30km from Pondicherry). The organization runs several projects; all working to empower disadvantaged and disabled people. Sristi Village is an eco-friendly self-sustaining village for intellectually disabled people to live learn and grow. The Village is home to Sristi Farm Academy, a training programme for disabled people to learn practical skills that can be applied to daily life in rural Tamil Nadu. The aim of these projects is to ensure disabled people are provided with training that can help them live independently and generate their own income in the future. Sristi Foundation also operates Sristi Special School, a school for disabled young people from the area to obtain an education, fitted to their individual needs.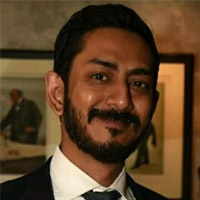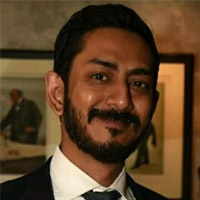 Kartik Desai
Asha Impact
Kartik leads the investment, ecosystem and policy activities at Asha Impact. He has led investments into eight social enterprises and helped build out the ecosystem and policy activities of the trust. Prior to joining Asha Impact, Kartik has over a decade of experience in venture capital, social entrepreneurship, investment banking and international development. He has worked with two of the largest impact investment funds in India, Lok Capital and Aavishkaar, as well as set up his own social venture, What's up Bharat. Prior to this he worked for three years with Merrill Lynch in the investment banking team executing IPO, M&A and private equity transactions. He has done consulting engagements for organisations including the BTS Group, the UNDP and the Rockefeller Foundation. Kartik graduated from the Wharton School, University of Pennsylvania with a Bachelor of Science in Economics and from Columbia University with a Master in International Affairs.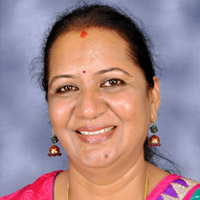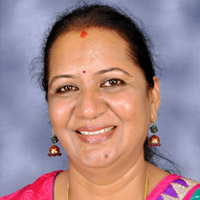 Lalitha Raghuram
Mohan Foundation
Lalitha Raghuram is a compassionate, enthusiastic and a high-integrity individual and as the Country Director of MOHAN Foundation. She has a rich, broad-based expertise in health care management arising out of 34 years of experience with leading eye care and not-for-profit organizations around the world. She started MOHAN Foundation in Hyderabad in 2002.
In the year 2004 Lalitha's passionate commitment to her profession transcended deep personal tragedy. In a tragic incident, her young 19-year-old son had a fatal road accident and was declared brain dead. Walking the talk, Lalitha and her husband took the heart-breaking but inspiring decision to donate their son's organs. For this brave and noble action, they were presented the CNN IBN Real Heroes Award. They received a trophy and a cash award of INR 5 Lakhs, which they have donated to MOHAN Foundation to further the cause of organ donation. Lalitha is an Ashoka Fellow, and received Rotary Vocational Excellence Awards and "Woman in Transplantation Hero Award" among several other awards.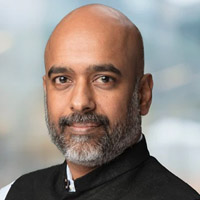 M. Hari Menon
India Country Office, Bill & Melinda Gates Foundation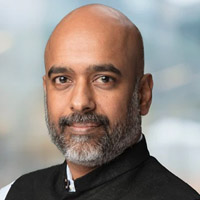 M. Hari Menon
India Country Office, Bill & Melinda Gates Foundation
M Hari Menon leads the India Office of the Bill & Melinda Gates Foundation. He also oversees the foundation's work in South and South-East Asia. Hari is in charge of managing the foundation's work areas in India, with an objective to improve conditions of family health, sanitation, digital financial inclusion, agriculture, and gender equality. He leads these efforts to advance the country's health and development goals by working closely with India's central and state governments, local and global non-profits, community groups, researchers, and the private sector. Hari has been associated with the foundation since 2006 (brief role outside between 2011 and 2013) and supported a wide portfolio of work in public health, especially in maternal and child health and HIV prevention.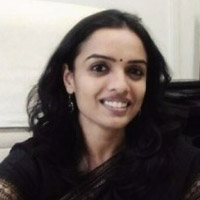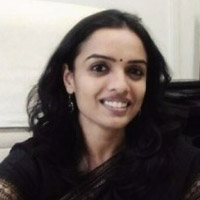 Dr. Megha Bhargava
Income Tax, Mumbai
Megha is an IRS officer currently posted as Deputy Commissioner Income Tax, Mumbai. She has worked earlier in the Ministry of Defense as Chief Executive Officer. Before joining the Indian Civil Services, she practiced as a Dental officer under the Ex-Servicemen Contributory Health Scheme. Her passion for community service led her to join her sister to found an NGO, Samarpann which supports tribal schools in Maharashtra, Rajasthan and Uttarakhand. Samarpan has touched the lives of around 10,500 children in 41 schools in last 4 years.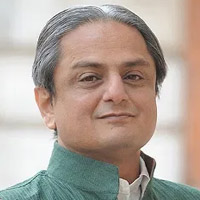 Mihir Bhatt
All India Disaster Management Institute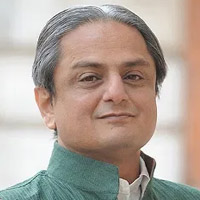 Mihir Bhatt
All India Disaster Management Institute
Mihir R Bhatt leads All India Disaster Mitigation Institute in India, worked in over 53 cities and 80 districts, and over 9 states in India and 6 countries in the Asia Pacific . Currently he is working on understanding uncertainties and transformation in desert, delta, and coastal metro city areas in India; exploring temporality and hybridity in COVID 19 response by local authorities and NGO's in South Asia; demanding universal social protection for informal sector and migrant workers in Asia Pacific.; documenting economic paradox of social distancing in  national command and control approach to pandemic; and health and well-being blindness of current urban planning. He is a member of advisory committee of the Platform of Disaster Displacement, Follow-up to the Nansen Initiative , Geneva, Switzerland, since October 2016.
Murugan Vasudevan
Letz Dream Foundation
Murugan leads the Social Innovation Group for Cisco in India & South Asia. His team is responsible for directing Cisco's social investments around critical human needs, education, and economic empowerment. This includes programs such as the Networking Academy and CSR investments. Cisco Networking Academy is a public-private partnership approach to tech skills development that currently reaches 300,000+ students a year in India & South Asia. On the social investments, Murugan leads overall CSR investment strategy, operations, and governance helping to establish the investment framework and strategic partnerships in India with a key focus on digital, sustainable, and scalable solutions.Letz Dream Foundation, Murugan will be setting up a new social innovation fund that will focus on accelerating tech-based Innovations for social development. The focus will be on post-pilot social start-ups (non-profit and social enterprises).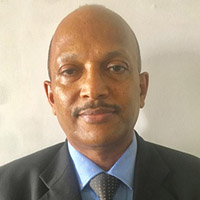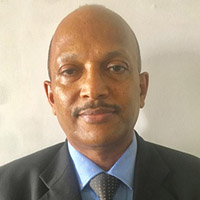 Nixon Joseph
SBI Foundation
Nixon Joseph is President & Chief Operating Officer, SBI Foundation. He joined State Bank of India in 1985 as probationary officer. As a career Banker, he worked all across India, in Bahrain and Tokyo. He has led SBI Youth for India fellowship program and CSR for the State Bank of India. He is the recipient of Dr A. P. J. Abdul Kalam award 2018 for excellence in public service and Dr Kalam Memorial Ignited Minds award.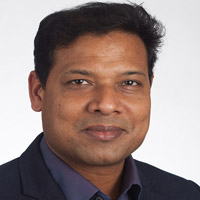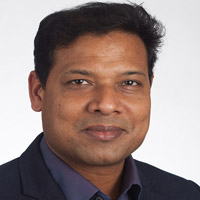 Prabhat Labh
Grameen Foundation India
I am a social development professional with twenty-five years of work experience across the sectors of agriculture, enterprise development and financial inclusion, in Asia, Africa and North America. In my current role, as CEO of Grameen Foundation India, I successfully led the organizational turnaround of GFI, bringing it into operational self-sufficiency, and leading a significant growth and diversification in GFI's programming. I also led setting up of two subsidiaries of GFI to tap into different revenue streams such as fee-based services, grants, and earned revenue from a social business in order to drive scale and sustainability.
Earlier, at MasterCard Foundation, Canada I managed a US$ 100 million portfolio of programs focused on enhancing access to low-income communities across 18 countries in Africa. Before that, as Senior Technical Advisor at CARE USA, I supported different country offices of CARE across Africa.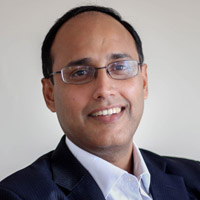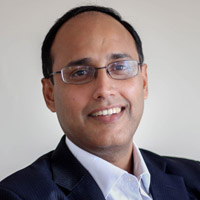 Pranav Kumar
Dr Reddy's Foundation
Pranav is currently serving as Director-Operations, Dr. Reddy's Foundation and leads Foundation's flagship skilling initiatives. As a development professional, with 16 years of experience Pranav has worked on Social Research, Disaster Risk Reduction, Child Rights, Livelihoods and Skill Development themes and also got opportunities to lead Change Management, Leadership intervention in Organisation (Arbinger), and managed large-scale Programs and Partnerships. He is also an author, his first book "Ira Ki Kahaniyan" (Children's Poetry Book in Hindi) is his first small gesture to give back to the society, as all proceeds go to CRY (Child Rights and You).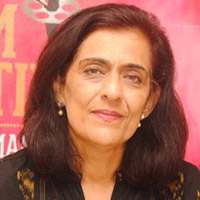 Rashmi Lamba
Geena Davis,Institute on Gender in Media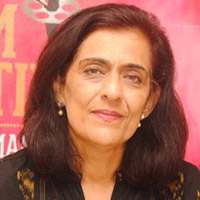 Rashmi Lamba
Geena Davis,Institute on Gender in Media
Rashmi Lamba is the 'India Council Chair' at the 'Geena Davis Institute on Gender in Media' (GDI). Rashmi initiated the first 'Global Symposium on Gender in Media' in Mumbai at the 'FICCI FLO Film Festival' themed on women empowerment, launched by Rashmi as the Festival Director and spearheaded the 'Mumbai Film Mart' at the MAMI Film Festival, initiated the Films Division 'MIFF HUB' to promote documentaries and curates for the 'Samabhav Travelling Film Festival' by MAVA (Men Against Violence and Abuse). She has held pivotal roles as Industry Director, Festival Producer and Jury Manager at leading international Film Festivals in Dubai, Abu Dhabi and Toronto. As an Impact Producer, Rashmi is an Advisor at 'Good Pitch India' and promotes cause led films like a Jhalki, to end child trafficking, inspired by the Indian Nobel Peace Prize Laureate, Kailash Satyarthi.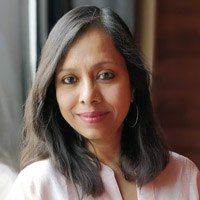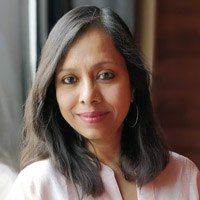 Ratna Vishwanathan
Reach to Teach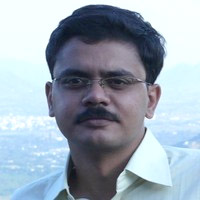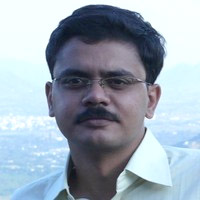 Ronak Shah
Sewa Mandir
Ronak Shah has spent nearly twenty years in the development sector. After seven years with Seva Mandir, he started Udaipur Urja Initiative, a community-owned company, which he led as Chief Executive for four years. He re-joined Seva Mandir in 2018 as the Chief Executive. Ronak holds a Master's degree in Environmental Planning from the Centre of Environmental Planning and Technology, and a Master's degree in International Development (Environment and Development) from the University of Manchester.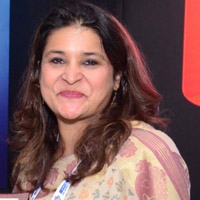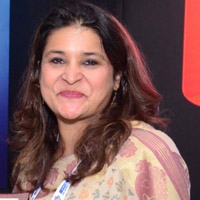 Dr. Smriti Pahwa
Social Impact
Smriti holds a doctorate in Nutrition along with a degree in Education as well as Management. She has worked at different full time as well as consultancy positions with various Government, Not for Profits, for profits as well as other social enterprises involved in CSR evaluations-MLE, Social Tech: Edu-tech and Health-tech systems. Smriti is the founder of "MOC" (Missed Opportunities Cognizant) mindset, an innovative entrepreneurial mindset that calls for Design Thinking, Collaborations and Partnerships for Integrated Action towards SDGs. In her recently published book "Of Missed Opportunities. One Too Many!" Smriti shares case studies of building cost effective high RoI Social Impact models through "MOC".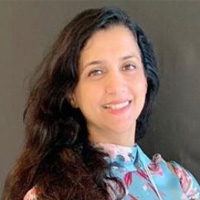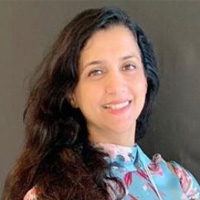 Suchitra Marwah
Aspire Impact
Suchitra Marwah is Director-Leadership Programs at Aspire Impact, with the mission to provide values-and-ethics based leadership training to middle & senior school students. After a decade with American Express, Bank of America and ABN Amro Bank, she started her Impact journey with a year at London-headquartered GSG (The Global Steering Group for Impact Investment) through 2019. In July 2020, Suchitra became a Trustee of Aspire Circle, a pre-eminent non-profit which enhances social leadership capabilities through Fellowships and offers Scholarships.
Suchitra has a Bachelor's degree in Economics, an MBA in Marketing, and, an Environment Management certificate from Harvard University Extension School, Cambridge (MA, USA).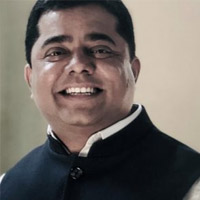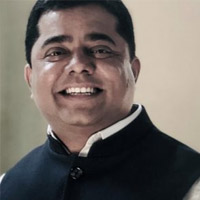 Swapnil Joshi
ENCAS CoE, Infosys
Swapnil Joshi is a Sustainability expert. He has 17+ years of experience in various leadership roles and helps Infosys clients with smart space solution designs that foster greater collaboration & sustainability. He is responsible for driving the sustainability goals at Infosys with emphasis on energy & water efficiency, waste management, smart buildings along with the carbon offset program for the infrastructure portfolio under his responsibility. Swapnil is also a Fellow and an alumnus of the Chevening Gurukul program in Leadership and Excellence at the University of Oxford.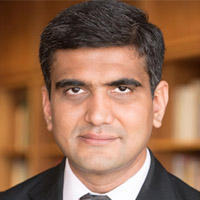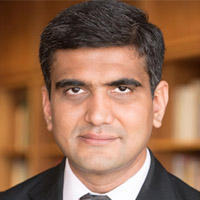 Tushar Thakkar
Dalberg
Tushar is focused on the intersection of the development and finance & investment sectors. He has advised a variety of clients, including USAID, the Bill & Melinda Gates Foundation, the Government of Andhra Pradesh, the British Asian Trust, the Millennium Challenge Corporation, a large private sector eye care player, a global agri-commodity trader etc.; in answering both organization level and initiative level strategic questions. At Dalberg, he leverages close to a decade of prior work at Lazard, an investment banking focused on commercial mergers & acquisitions and fund raising.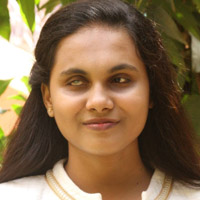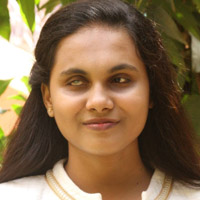 Vidhya Y
Vision Empower
I am the Founder  of Vision Empower- a not for profit enterprise which focuses on bringing education in science, technology  and mathematics to students with visual impairment which were mostly out of reach for many children.
I am one of the founders of "Vembi Technologies"- a for profit social enterprise which focuses on designing and developing affordable assistive technologies for the visually impaired(https://vembi.in/). Former Research Fellow at Microsoft Research India.
My work was recently featured on Forbes India and Deccan herald change makers 20 in 20.
Honorable mention and best paper award for two of my research papers published by ACM.
Gold medalist from IIITB.
Have won numerous awards such as Tie Aspire Young Achievers Awards , Namma Bengaluru awards, Reebok Fit to fight Awards etc.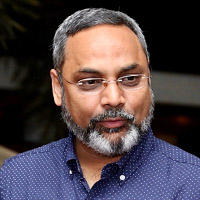 Viiveck Verma
Telangana State Innovation Cell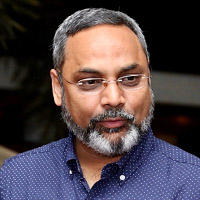 Viiveck Verma
Telangana State Innovation Cell
30 years Corporate Experience before starting my consultancy and focus on Social Impact besides being an investor and mentor to the start-up ecosystem. Have been working in the impact space with some experiments with setting up an orphanage in an old age home 20 years back. Have worked in leadership position as CEO/MD for past 20 years leading P&L with large teams and have always focussed on creating social impact even within corporate roles like rural outsourcing and training youth from rural centres. In the past 5 years have been focussing on investor and mentor roles. Started as senior advisor for Telangana State Innovation Cell to focus on social innovation and social impact. Have drafted the social innovation policy for the state and am now involved in building a network on social start-ups I am also the curator and licensee for TEDx Hyderabad for the past 6 years which is regarded as one of the most progressive TEDx events globally
Enrolled Fellows Cohort 8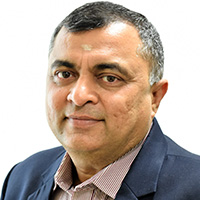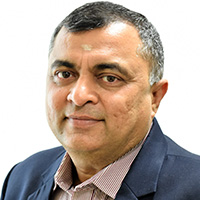 Adwait Hebbar
IndusInd Bank Limited
I am a career Banker with over 35 years of experience in multiple functions such as Investment Banking Risk Management, Credit Admin, Branch Banking, Treasury and Foreign Exchange, Training Head etc. Currently designated as EVP & Head – Corporate Services, IndusInd Bank. I am responsible for functions like CSR & Sustainability, Procurement, Safety & Security, Facilities & Administration and Outsourcing Governance among others.
As Head Corporate Services, at IndusInd, I have been recognised for introducing several innovative best practices and for building operational excellence that have contributed to the success of the Bank. In addition, I have been instrumental in building the CSR & Sustainability function for the Bank.
On the Sustainability front, IndusInd Bank was featured in the CDP India A-list and has been on the Leadership Board of CDP for four consecutive years. In addition, IndusInd Bank has been recognised as the frontrunner in the Financial Services sector in carbon emissions mitigation and management.
IndusInd Bank has won several awards and recognition including the National Award from Ministry of Corporate Affairs and has been highly appreciated Social and Environmental Programmes in the focus areas of Environment Sustainability, Education, Livelihood Enhancement, Healthcare and Sports.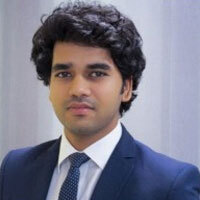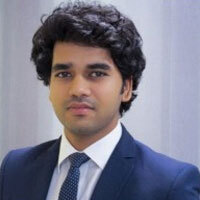 Aman Bhaiya
SBI Foundation
Aman Bhaiya is a young professional working in the development and social sector. Before joining this sector, Aman worked as an Equity Advisor. He identifies as a perpetual learner and hopes to create path-breaking policy reforms and make a stark difference in the manner CSR is implemented in India. At present, Aman is the Assistant Vice President & Program Head of SBI Foundation. He is also one of the founding members of SBI Foundation and has been a vocal advocate for the critical importance of outcomes-based financing in CSR. Aman believes deeply in the concept of community of practice; the idea that your knowledge should be pooled, shared and collated for people who wish to access it. Aman holds a PGDM from IIM Shillong and B.COM from St. Xavier's College, Mumbai.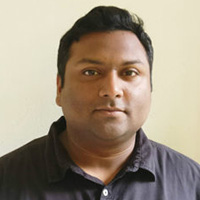 Amit Garg
Global Fund to End Modern Slavery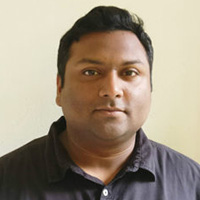 Amit Garg
Global Fund to End Modern Slavery
Amit leads the livelihoods portfolio for the Global Development Incubator (GDI) in India. Headquartered in Washington DC, GDI has launched and scaled transformational development ventures and social impact solutions across the globe including but not limited to Co-Impact, Convergence, GFEMS, Unorthodox Philanthropy, Refugee Investment Network. Previously, Amit lead the regional program strategy and grants management for the Global Fund to End Modern Slavery (GFEMS) for India and Bangladesh. An incubatee of GDI, GFEMS is a Washington DC based fund backed by the US (J/TIP), UK (FCDO) and Norwegian (NORAD) governments in addition to private foundations and aims to combat human trafficking and forced labour. Previously, Amit led the philanthropy portfolio for Credit Suisse in India and the sustainability portfolio for Godrej Properties. In the past, Amit has worked with UNICEF as State Coordinator – Monitoring & Evaluation for the state of Bihar in India and been part of the founding teams of two early stage ventures focussed on healthcare education. Amit is an alumnus of Maastricht University having graduated with a double master's in Public Policy and Human Development (jointly with United Nations University).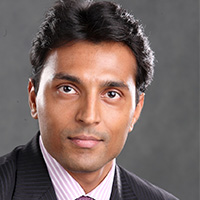 Anjani Bansal
Bill and Melinda Gates Foundation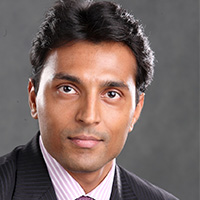 Anjani Bansal
Bill and Melinda Gates Foundation
Anjani Bansal (Deputy Director, Global Development, Gates Foundation) Anjani Bansal leads private sector partnerships for the Gates Foundation in the India Country Office, with past experience in investments and blended finance in India and Africa across multiple sectors such as technology, agriculture, finance, livelihoods, and education. He worked in commercial and investment banking for several years and is most interested in leveraging innovation and investments in the private sector to drive large-scale impact. He is also an angel investor and strategic advisor to several startups and incubators.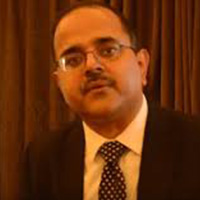 Anurag Pratap
Capgemini Technology Services India Limited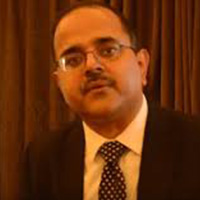 Anurag Pratap
Capgemini Technology Services India Limited
Anurag brings with him 24 years of diversified experience in CSR, community development, project management as well as capacity planning and resource management.Over the past two decades, he has worked with grassroot agencies , donor agencies, UN agencies and corporates.
Under his leadership, Capgemini through its CSR – Digital Inclusion investment reaches out to 1 million people. His core competencies lie in lng term strategic planning and vision building among divirse stakeholders. He specilizes in leading organization towards change and transition management in social development space. Author of various articles on development issues and challenges, Anurag is also recipient of various awards and recognition. He speaks frequentlyat various academic institutes, seminars and workshops on social development issues and strategies to address them.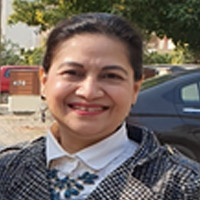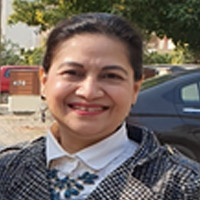 Aparnaa Laxmi Singh
EcoLib Foundation
Aparnaa Laxmi Singh, a state level Swimmer, is an HBS alumni, bilingual published author, poet and avid social filmmaker. A documentation Consultant with over 30 years of experience, she is a volunteer Road Safety Officer for the Gurgaon Traffic Police, and for Citizens group Gurgaon Action Plan. She is a Speaker on gender and rights, a performing arts Influencer and assists companies as a POSH and PSEA expert. She also ramp-walks to support social causes. She is Hon. Founder Secretary of NGO EcoLib Foundation under the aegis of which she initiated a MultiActivity Learning Centre for socio- economically marginalized children, a Self Defence Program "Chandi" for girls, "Behnon Aawaz Do" for victims of Domestic Abuse, and "Neki Kii Deewar" for Community sharing.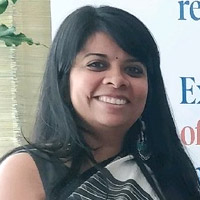 Bindi Chetan Dharia
Center for Social Impact and Philanthropy (Ashoka University)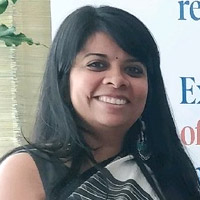 Bindi Chetan Dharia
Center for Social Impact and Philanthropy (Ashoka University)
Bindi is currently the Deputy Director at the Centre for Social Impact and Philanthropy at Ashoka University. She has previously worked with the Tata Trusts for Grant Relationship Management and also handled their Fundraising work for a year. Before that she was the program director for Technology at the Piramal Foundation for Education Leadership. Her earlier experience is in the space of engineering and operations with ArcelorMittal in Indiana Harbour, USA. She holds a master's degree in engineering from the University of Michigan and an MBA from Harvard Business School with a focus in social enterprise and entrepreneurship. Her life prior to that has been in Mumbai and she has bachelors in Electronics and Telecommunications.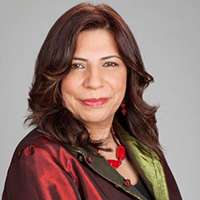 Deepali Khanna
The Rockefeller Foundation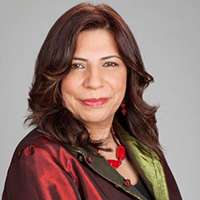 Deepali Khanna
The Rockefeller Foundation
As the Managing Director of Asia Regional Office, Deepali Khanna oversees the Foundation's policy, advocacy, grant-making, and partnerships in Asia. She leads The Rockefeller Foundation's efforts to form strategic
collaborations that advance development in Asia, as well as the wellbeing of humanity in the region and around the world. Ms. Khanna joined The Rockefeller Foundation in 2015. She most recently served as Director and managed one of the Foundation's flagship initiatives in India, Smart Power for Rural Development (SPRD). In this role, she led the full range of activities, partners, and resources of the initiative to provide affordable and clean energy to over a million people in India. Prior to joining The Rockefeller Foundation, Ms. Khanna served as Director of Youth Learning with The
MasterCard Foundation, an independent, private foundation based in Toronto, Canada. There, she led the global grant-making strategy across more than 50 projects within the portfolio and managed a budget of USD 800 million. Ms. Khanna also held multiple leadership positions with Plan International, including Country Director for Vietnam and Regional Director for East and Southern Africa, where she led overall strategic planning within the region and managed operations in 12 countries. Ms. Khanna earned her bachelor's degree in Sociology from Delhi University and holds a certificate from the Humanitarian Leadership Program at Harvard Business School.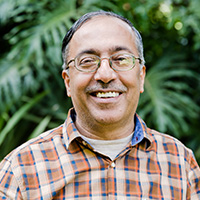 Harish C Sadani
Men Against Violence and Abuse (MAVA)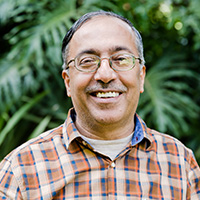 Harish C Sadani
Men Against Violence and Abuse (MAVA)
Harish Sadani is a co-founder and Chief Functionary of Men Against Violence and Abuse (MAVA), India's first organization of sensitive men working since 1993 to stop and prevent gender-based violence on women (much before international bodies talked about male-engagement to address gender). Harish has done his Masters in Social Work from Tata Institute of Social Sciences and has been engaging and mentoring thousands of adolescent boys and young men across India to address issues on healthy relationships, masculinity and sexuality-related matters, using out-of-the-box methods. Currently, he is also a Consultant to Corporates, Universities and NGOs on anti-sexual harassment at workplace and other gender matters.
Harish's past experience in developmental sector includes managing the Corporate Social Responsibility of GlaxoSmithKline Pharmaceuticals Limited, working in leading voluntary organizations Child Rights & You – CRY and Blind Men's Association – BMA.
Harish is a TEDx Speaker and has been invited by national and international bodies like UN Women and UNFPA to share insights and build capacities of various stakeholders on addressing issues of gender-based violence against women.
In recognition of his pioneering work, Harish has received Ashoka Changemakers Prize, Maharashtra Foundation Award, Sandvik India Gender Diversity Award amongst other prestigious awards.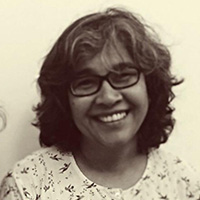 Jyotsna Lall
Aga Khan Trust for Culture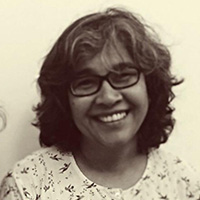 Jyotsna Lall
Aga Khan Trust for Culture
After a bachelors In Zoology from Delhi University, I decided to join the Institute of Rural Management, Anand as I wanted to do something different. At that point, I wasn't sure what that different was but I thought IRMA was a good option that could help reach my goals.
I have been working in the development space since 1988 that Includes working Intensely with communities in villages around Ranthambhore National Park and Nizamuddin Basti as well as in a donor/coordination role. I have worked in the spaces of education, health and livelihood. I am a founder member of two organisations In Rajasthan – Gramin Shiksha Kendra and Basic Health Services.
I have been working In the Nizamuddin Urban Renewal Initiative since 2011 and in a way, this uses all the experience that I have gathered over the years in the areas of health, education, livelihoods, community development and management.
My project aims to use heritage conservation as a stepping stone to Improve the quality of lives of people. I anchor the socio-economic programmes that Include education, health, livelihoods, sanitation and solid waste management through a public-private partnership.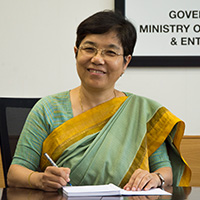 Jyotsna Sitling
Forest Department, Govt. of Uttarakhand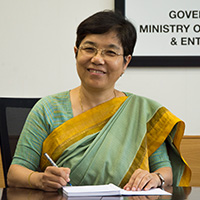 Jyotsna Sitling
Forest Department, Govt. of Uttarakhand
Jyotsna Sitling is the first female tribal Indian Forest Service officer of India. With a career of 30+ years, she has worked at the helm of both state and central governments of India. As an institutional entrepreneur, she has created participatory institutions, policies, instruments and programs in areas like biodiversity, poverty, gender, livelihoods, watershed, agribusiness, entrepreneurship and skills. During this work, she has handled government projects and multilateral/bilateral projects with WFP, European Union (EU), GIZ, IFAD, IDRC, ICIMOD, UNESCO and World Bank. She continues to work passionately at the intersection of market, equity and environment. Presently, she is working on ecosystem for social enterprises in India. Ms. Sitling is IIM Bangalore alumnus and is a recipient of Indira Gandhi Paryavaran Puraskar 2004-05 and Prime Minister's Award for Excellence in Public Administration 2006-07 for her outstanding contribution to the public service of the country. She has recently joined as Principal Chief Conservator of Forests – Van Panchayat in Uttarakhand after completing her tenure as Joint Secretary in the Ministry of Skill Development and Entrepreneurship.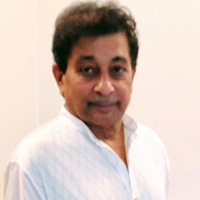 Kartik Kilachand
IITians Influencing India's Transformation ( IIT-IIT.org)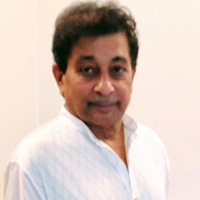 Kartik Kilachand
IITians Influencing India's Transformation ( IIT-IIT.org)
Kartik Kilachand, a US based serial entrepreneur (having co-founded several successful ventures including Tasty Bite, Maaza Mango, Edusynch), hit the "Pause/Refresh " button on his life about five years ago – and switched ears from being an entrepreneur to being a social impact entrepreneur. Over the five years, having entered this sector as on outsider, he met many social impact enterprises in India and abroad. (Kenya/South Africa/Bangladesh/Brazil) and the one common thread he discovered was the inability of India's NGO's to achieve scale and hence meaningful impact at National Scale. Thus, was born IIT-IIT.org (han 2018 – a non-profit entity), an enabling platform which harnesses the collective power of of IIT Alumni (300000+strong globally) to help scale India's social sector with meaningful impact. The focus areas are Education, Healthcare, Livelihoods (including water for livelihood) Improving outcomes in these areas would accelerate the case of India's upward movement on the Human Development Index (currently 130/189)
Kartik has recently relocated from New York, USA to Delhi, India.
A graduate of IIT Bombay, Mr Kilachandholds an MS in Electrical Engineering from Cornell University; an MBA from UC Berkeley & the Advanced Management Program degree from INSEAD, France.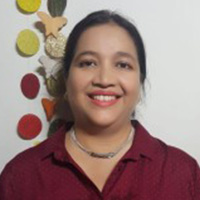 Meenal Patole
AGORA MICROFINANCE INDIA LTD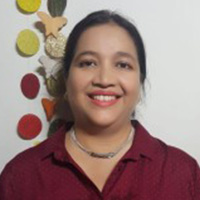 Meenal Patole
AGORA MICROFINANCE INDIA LTD
I have completed my master's from JNU New Delhi in Political Science and International Relations and MPhil from IIT Mumbai in Planning and Development. I started my career with the British Council in Mumbai as Asst Development Services Officer, move to join a microfinance and livelihoods consulting firm EDA Rural Systems Pvt Ltd (Now merged into MCRIL) and work there for over 6 years. Post this, I worked as Advisor to ACTED (French INGO) for Tsunami Rehabilitation work in south India, work with CARE India as expert for tsunami rehabilitation and microfinance in south Asia and south east Asia region. In 2008 I decided to turn into entrepreneur and founded Takshashila Development Services that focused on urban Microfinance in Mumbai with detailing policies and process that client oriented and impact driven. In 2011 I co-founded Agora Microfinance India Ltd with principal investor Agora Microfinance NV and thus into full-fledged strategy and management for a microfinance programme. From April 2020 I will be moving into Mentor/Director role for the Company focus on driving Vision/Mission and Strategy planning. In my career I have had the fortune of associating with a number of governments, non-government, private and public sector bodies and with keen interest on last mile impact. I also have focused on developing internal policies and systems that are gender sensitive, benefit the ultimate user and are efficient and effective.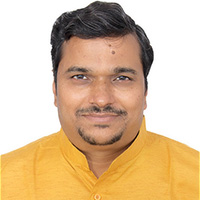 Mohan D Sharma
Development Support Centre, Ahmedabad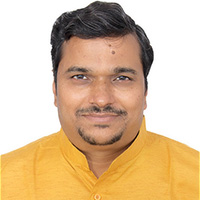 Mohan D Sharma
Development Support Centre, Ahmedabad
Mr. Mohan Sharma is presently the Executive Director at DSC, Ahmedabad and possesses professional experience of 23 years in the field of PNRM and rural development. He is a graduate in Agriculture Engineering and post-graduation in Business Management.
He has served other organisations in the capacity of Director such as DSC Foundation; a section 25 for Profit Company involved in research and consultancy, GUjPro, a state Farmer Producer Company (FPC) and Krushidhan, a primary FPC in Gujarat which serves small and marginal farmers. Mr. Sharma is a Governing Board member of Indian network of PIM, a registered Society, GoI. Mr. Sharma has been involved in designing and co-coordinating national award-winning programmes such on Participatory Irrigation Management, Integrated water Resource Management and sustainable agriculture in MP, Gujarat, Maharashtra and Rajasthan. He documents practices to feed training, research and policy changes.
Moutushi Sengupta
John D & Catherine T MacArthur Foundation
Moutushi Sengupta
John D & Catherine T MacArthur Foundation
Moutushi is a social sector professional with more than 26 years of leadership experience in developing, executing and evaluating organization wide and program strategies, with development institutions of global repute. She has had several opportunities to lead and work with multicultural and multi-disciplinary teams to identify and access context-specific windows for action, to achieve systemic changes aimed at reducing the impact of a diverse set of development challenges. This has involved engaging in depth with diverse sets of stakeholders, including federal and state-level policy makers, think-tanks and thematic experts, grassroots institutions, regulatory bodies and peer donor institutions. Specific areas of expertise include developing and executing program strategies, institutional grant making, developing frameworks for measuring results for interventions supported and in establishing appropriate management reporting arrangements. In addition, Moutushi is registered as an Associate Certified Coach with the International Coaching Federation, US and has coached several leaders from the non-profit sector in the last two years.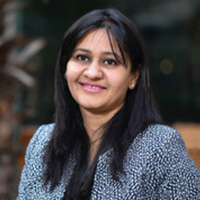 Prachi Jain Windlass
Michael & Susan Dell Foundation, India LLP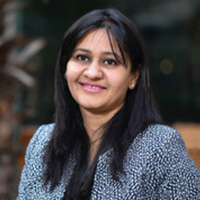 Prachi Jain Windlass
Michael & Susan Dell Foundation, India LLP
As a member of the leadership team, I am responsible for the strategy, deployment and management of foundation's investments in India to transform the lives of urban low-income communities through improved education, livelihoods and financial inclusion. This manage a portfolio of start-ups, NGOs and large-scale government partnerships.
Having spent more than ten years at the foundation, I am passionate about the area of data driven education and performance linked financing across sectors. Have spearheaded the foundation's work in multiple ways, including creating role model states for systemic transformation of public education systems, incubating and growing EdTech solutions and creating an evidence base for performance linked financing pilots.
Prior to this, I have over 10 years of diverse set of operational and leadership experience in India and US, at Boston Consulting Group, Gurgaon office and in the telecommunications sector at Qualcomm and Motorola in USA. I have a bachelor's in electrical engineering from Indian Institute of Technology Delhi, a master's degree from University of Southern California, Los Angeles and MBA from the University of Chicago.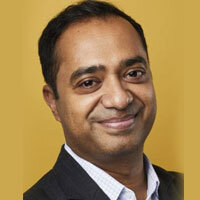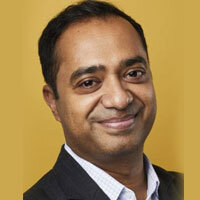 Pradeep Nair
Ford Foundation
Pradeep Nair has over 25 years of global experience in technology, management consulting and investing/funding. He started in Silicon Valley as a big five management consultant, building software application products. After a stint with technology start-ups, Pradeep moved to New York to be part of an advisory start-up led by President Clinton and Mayor Bloomberg. This led to another early-stage opportunity to join an organization led by Paul Volcker, focused on the financial sector, academia, and government. In his current role, he leads one of the oldest and largest private foundations in the region, deploying capital, supporting visionary people and organizations, to solve societal problems.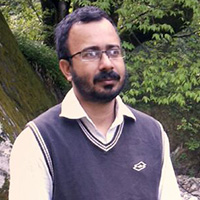 Pradyut Bhatacharjee
SeSTA (Seven Sisters Development Assistance)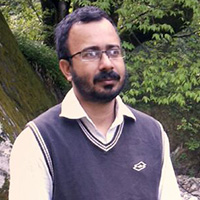 Pradyut Bhatacharjee
SeSTA (Seven Sisters Development Assistance)
Pradyut Bhattacharjee is the current Executive Director of SeSTA. He is an Engineer by education and has been a development professional for the last 18 years, leading teams and projects during his stint with Professional Assistance for Development Action (PRADAN) in Jharkhand & Chhattisgarh; he has varied experience of promoting & nurturing women collectives, grooming young professionals, organisation development processes. Pradyut is also an empanelled National Resource Person of NRLM supporting State Rural Livelihood Missions (SRLMs) across North-Eastern states. He has worked on value chains of Lac, vegetables like tomato and brinjal. He has long experience of working on institution building, social mobilization and sustainable livelihoods. He has worked as Chief Executive Officer of one of the largest Women Cooperatives in Jharkhand, working on input and output linkages. Pradyut has been engaging with rural poor under different projects in collaboration with APPI, ITC, TATA Trusts, UNDP, TWC, IFAD, TRIFED, WFP, MORD, NRLM and local administration in several areas of Jharkhand,
Chhattisgarh and North East Region of India. He has been leading Seven Sisters Development Assistance (SeSTA), a premier development organisation of North-East India since 2015. It is one of the few professionally managed development organisation o NE comprising of a bunch of young professionals.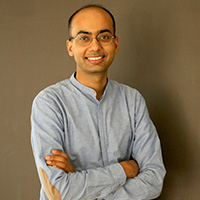 Pranav Deepak Kothari
Educational Initiatives Pvt Ltd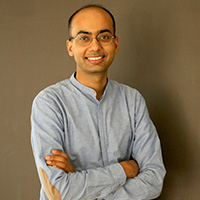 Pranav Deepak Kothari
Educational Initiatives Pvt Ltd
Pranav heads Educational Initiatives' Large-Scale Education Programmes team that works with International Foundations, Governments, and Corporate CSR to help bring high quality student assessments, personalized learning software and impact evaluation services. The company developed Mindspark, a technology-based, personalized, adaptive learning tool that draws on a database of questions and answers to anticipate common mistakes. Pranav led Mindspark Centres in the urban slums of Delhi, and oversaw the platform deployment in more than 200 government schools across 10 states in India. At EI, Pranav has overseen various large-scale student assessments done in Bihar, Haryana and Tamil Nadu and was invited by the Ministry of Human Resource Development to be part of the RMSA's Joint Review Mission. He contributed to the revised ICT policy by MHRD that advocates the use of technology based on personalised learning to improve learning outcomes in Reading and Math. Pranav is a Schwab Foundation Social Entrepreneur, a TEDx speaker and an INK Fellow. Pranav has spoken on various platforms advocating the need to leverage the twin levers of cutting-edge educational research and technology-based solutions to revolutionize how children in the K-12 space learn. He is an alumnus of Georgia Institute of Technology and Harvard Business School and has previously worked with GTI Capital and Boston Consultancy Group.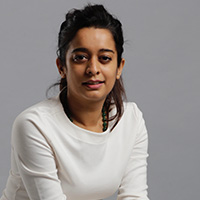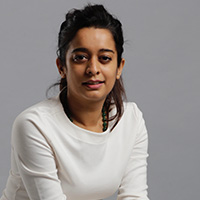 Prerna Mukharya
Outline India
Prerna Mukharya is the Founder of Outline India – a for-profit social enterprise that works to create social impact through data. Her research start-up focuses on how data is collected, and impact is measured for running social schemes and programs by academics, policy makers, private stakeholders, and the Indian government. Founded in 2012, Outline India has worked across 26 states, over 9000 villages and interviewed over 4 million stakeholders. Prerna just launched Track Your Metrics (TYM) – a tech tool for quick impact assessment by small NGOs, government bodies and big funders, equipping the former with means to secure more funding and the latter to hold their grantees accountable. The Android app/web-based platform aims to change the way we track and finance social programs at ~0-unit cost. Prerna was featured on Fortune magazines' 40 under 40 list for her work with ground level data in 2017 and 2018. She was featured among the top 25 businesswomen in India by Forbes in their annual issue featuring women leaders running profitable companies in 2018. She was also among the top 40 women changemakers in the 2018 annual list by India Today and among the 25 most powerful Businesswomen in India, by Business Today, in 2019.
In 2018, she was awarded the Chevening Fellowship at Oxford University by Rolls Royce and the UK government. She was also declared a Raisina Fellow in 2017, awarded by the Ministry of external affairs and ORF. She is an Australia India Youth Dialogue fellow, 2015. She holds an MA in Economics from Boston University.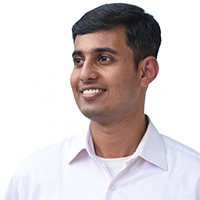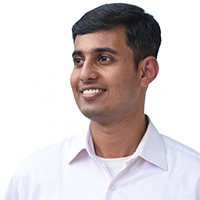 Rathish Balakrishnan
Sattva
Rathish Balakrishnan is a co-founder and Managing Partner at Sattva Consulting. Rathish leads Sattva's engagements with Foundations and non-profits across India and South East Asia. As part of his role, Rathish has extensive experience in conceptualising and implementing large-scale solutions that brings together leading foundations, corporations, civil society organisations and the government. He has extensive hands-on experience across a wide range of sectors including Education, Healthcare, Skill development, Livelihoods, Women Empowerment, Forced Labour and Child Rights. Over the last ten years, Rathish has worked closely with leading non-profit leaders in enabling organisations to scale their impact. Together with the non-profit leaders, Rathish has designed and helped implement long term organisational strategies, operational effectiveness initiatives and rigorous governance structures that enable them to scale their impact. Rathish has contributed at both state and national level policy discussions across education and skill development. He is a published author and TEDx speaker. Prior to Sattva, Rathish worked across multi-national and international organisations across research, engineering, product management and corporate strategy divisions. He is a graduate from BITS Pilani.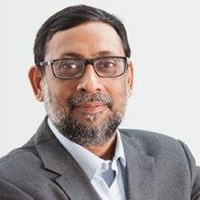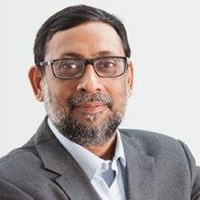 Sachin Sachdeva
Paul Hamlyn Foundation
Sachin is the director of Paul Hamlyn Foundation's India program. He is an alumnus of Delhi University and IRMA. He has worked with a wide variety of organizations beginning with the corporate sector and moving then to build a career in social development. He has lived and worked closely with village communities sharing their joys, their energy, their dilemma's, their repression and their aspirations, and then gone on to set-up a range of social development organizations which could hopefully address some of their realities. He set up ARAVALI for the government of Rajasthan as an initiative to look at collaboration between government and the social sector, and has been a joint founder of path breaking institutions such as Ajeevika Bureau and the Rajasthan Sharam Sarathi Association which have set the agenda for working on labour and migration. Action research and Training for Health which has led research and action on reproductive and child health and Gramin Shiksha Kendra which has fore worded the role of communities in elementary education. In Afghanistan, he helped set up the rural development initiative of the Aga Khan Foundation. As Director of the PHF's India program he is committed to supporting emerging social development organizations and sees their role as important components of a vibrant democracy.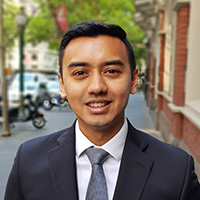 Shanthakumar Bannirchelvam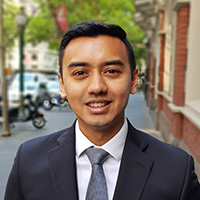 Shanthakumar Bannirchelvam
Global Impact Partners
Shanthakumar has advised impact-focused companies in the Infrastructure, property, technology and medical sectors on strategy and capital raising in Australia, Asia, Europe and the Middle East. He has also previously worked in corporate law in Sydney and London with Herbert Smith Freehills, the United Nations Economic and Social Council in New York and served as an Infantry Officer in the Singapore Armed Forces.  Shanthakumar holds a B. Econ/LLB from the University of Sydney and is admitted to practice in the Supreme Court of NSW.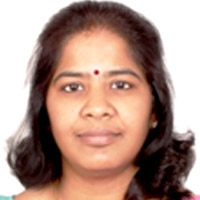 Shanthi R Lakshmanan
ExempServ Professional Services P Ltd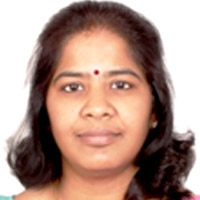 Shanthi R Lakshmanan
ExempServ Professional Services P Ltd
Shanthi is an accomplished business professional having worked with HCL Group, eFunds, Global Vantedge, Hewitt and finally Mercer where she led and enabled the optimising of delivery operations across the low-cost locations in India, Warsaw, China across Accounting, IT services, HR Administration, Compensation and retirement benefits plans.  She also held the position of CSR leader for Mercer India from 2011-2015 and as global steering member representing Asian region.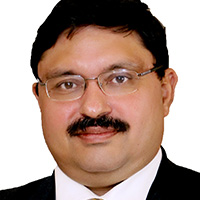 Sharad Agarwal
Indian School of Development Management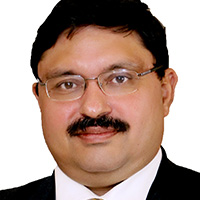 Sharad Agarwal
Indian School of Development Management
Sharad Agarwal has done his engineering from IIT Kanpur and Post Graduate Diploma in Business Management from IIM Ahmedabad. Sharad has spent his initial 20 years in the world of business. In the last 10 years, Sharad has been working in Education and had established and managed K-12 schools around the country. From 2014, Sharad has founded ISDM which aims to facilitate the creation of a cadre of professional leaders and managers in the development sector.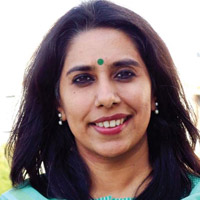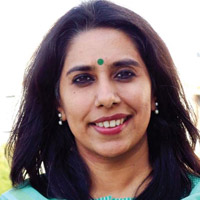 Soha Moitra
CRY
Soha Moitra, a graduate in Psychology from Delhi University and a post graduate in Social Work from the MS University, Vadodara, has experience of working in sectors ranging from – gender rights to child rights. Soha started her professional career with Nirantar, an NGO working for gender issues. There she worked extensively on women's empowerment through literacy and educational programs in Bundelkhand in Uttar Pradesh. While working with Nirantar, Soha focused on training and monitoring and evaluation of the Sanjha Shiksha Kendra. Working with Nirantar triggered the realization that gendered socialization norms which start right from childhood need to be broken to bring about lasting change. This led to her interest in working in the realm of child rights. In I996 she joined CRY- Child Rights & You. Since then, in a span of over 20 years at CRY, Soha has spearheaded the initiative of child rights centered programming with NGO partners at grassroots level in states like Gujarat, West Bengal & Orissa. Within CRY, Soha also expanded the outreach by engaging with children in privileged schools. The objective of this programme was to sensitize them about child rights issues and enable them to take action for ensuring child rights. She has also been the prime mover in building the volunteer program at CRY- this involved strategizing volunteerism and the role of citizens in context of child rights for the organization.
She has also been a jury member for the 'The Pramerica Spirit of Community Awards 2014 & 2018, worldwide acclaimed youth recognition program. Additionally, is currently serving as an external resource person in The POSH committee of Expedia India.
Currently, Soha heads the Northern region as Director headquartered in Delhi and is part of the leadership team of CRY. This mandates her to be accountable for development & execution of CRY's Mission, Vision & Strategy.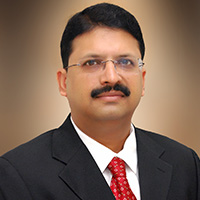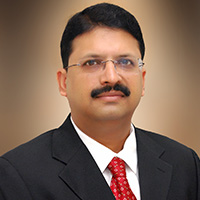 V. Narayanan Iyer
Piramal Foundation
A postgraduate in commerce, qualified cost accountant and company secretary with work experience of more than two decades in diverse organizations – Financial institution/NBFC, Foreign Bank and Stock Exchange. As a Financial Controller/ Director Finance , I have more than a decade of Leadership and Management experience in creating sound financial systems and robust internal controls, enabling new business initiatives, creating change and productivity/ efficiency improvements in growing organizations across Fixed Income and Treasury Business, Capital markets, Corporate Lending, Retail & Transaction Banking, Asset management, BPOs & KPOs. Since January 2017, I have been working with Piramal Foundation (PF). PF is an implementing NGO with more than 4500 employees across Education, Health and Water. I am responsible for budgeting, automation, stakeholder management, Coordinating Audits & ensuring adequacy of Financial and internal controls, Compliance, Financial reporting, ensuring proper cash flow management and help build a good governance framework across the group entities.
Enrolled Fellows Cohort 7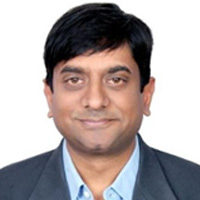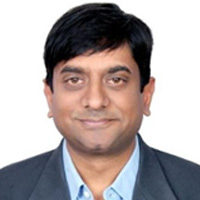 Ananda B R Datla
TATA TRUSTS
Anand Datla leads learning and impact for the Tata Trusts. In his role, Anand is responsible for creating and sustaining a framework to understand and improve the delivery of the over 750 programs operated by the Trusts. Anand has over 20 years of experience advising Indian and MNC clients on process improvement, enterprise solutions and information security. He has worked with Ernst & Young and Deloitte before joining the Trusts.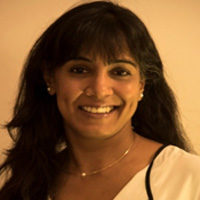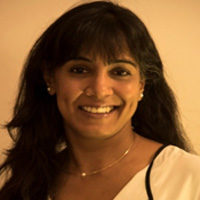 Aneesha Wadhwa
Udayan Care
Aneesha Wadhwa is an active trustee on the Board of Udayan Care, a child rights and education focused non profit based in Delhi, with projects in 18 cities in India and chapters in USA, Germany and Australia. She focuses on strategic expansion, resource mobilization and communication management, but her passion lies in the development of mentor based models of care for vulnerable children, especially young adults leaving child care institutions.
A media marketing professional, Aneesha was previously with the India Today Group and Discovery Communications. She has an MBA in Communications Management from Symbiosis Institute of Business Management, Pune and studied English Literature at St. Stephen's College, Delhi.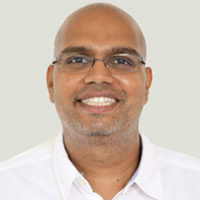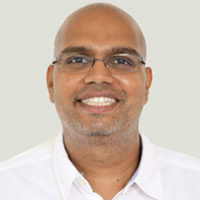 Arun Nathan
IDFC Foundation
My work in the social development sector over the past 16 years has been driven by the belief that the dignity of life is non-negotiable. I have been working to create impact at scale particularly on issues of poverty alleviation, youth empowerment and leadership development. I have held leadership positions and engaged extensively with a number of government organisations, international agencies, corporates and community-based institutions across Africa, Asia and Europe. I have also taught at IRMA, XIM-Bhubaneshwar, Shiv Nadar University and TERI University. I hold a Masters in rural management from IRMA and a Masters in Social Policy from The London School of Economics.
Ashif Shaikh
Jan Sahas Social Development Society
Ashif Shaikh
Jan Sahas Social Development Society
Ashif Shaikh is co-founder Jan Sahas. Jan Sahas is working from year 2000 to end cast and gender based violence through eradication of inhuman slavery of manual scavenging, caste based sex work and forced labour, Jan Sahas is also supporting to survivors of rape and sexual abuse for access to justice in 50 districts of 5 states of India.  Jan Sahas liberated 28,000 Dalit women from practice of manual scavenging and provided socio-medico and legal support to 8000 survivors of rape and sexual abuse. Ashif is member of the various committees of government of India and received various national and international awards.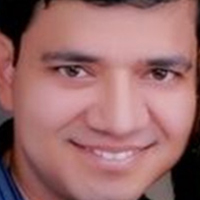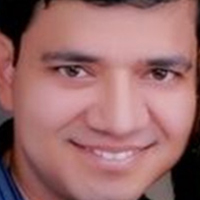 Avilash Dwivedi
Tata Power Corporate Ltd
Community Development and Social Sustainability Professional with grassroot, grant making and corporate experience across the country and international exposure. Interest in institution building as key platform for facilitating stakeholders engagement and partnership in policies and deployment of sustainable programs
Dr. Vikas Goswamy
Godrej Industries
Dr. Vikas Goswamy is sustainability professional and have over 24 years of full time and 5 years of part time work experience. I have a Ph.D in Anthropology and a Masters in Development Management. My Anthropological education has given me a unique perspective to development and understanding human behaviour. I have worked with corporate, civil society and government institutions.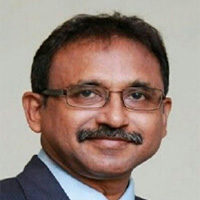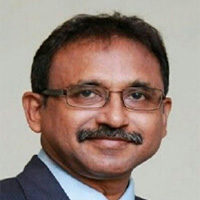 Jacob Ninan
Axis Bank Foundation
Jacob is a career banker with Axis Bank . After having handled business assignments in India and abroad I have taken responsibility to Head the CSR functions of the Bank. I am currently the CEO designate of the Foundation. I have graduated from Bangalore University and besides various certifications in Banking & Finance I have completed a Management Course through Dukes University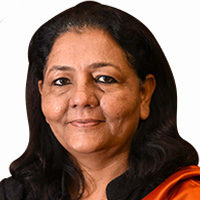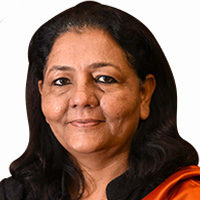 Kanta Singh
UNDP
Kanta Singh is a social development professional working on gender issues for past 23 years. Starting as a trainer, I moved on to manage large programmes. I have worked closely with the parliamentarians, judiciary as well as administrators with  a view to influence them to legislate, budget and implement Acts, schemes and programmes with a gender perspective. I strongly believe that India can develop faster if women and girls are provided equal opportunities.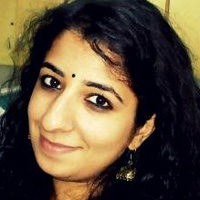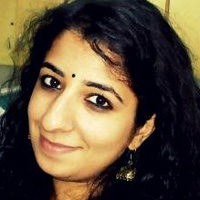 Latika Nayar Ahuja
PNB Housing Finance
Latika is a professional with masters in social work and International Human Rights. With over 6 years experience of working with NGOs and corporates, worked with organizations like CRY, Don Bosco and United Nations Commission for Refugees, TERI and  been involved in research assignment on issues like child marriage, HIV/AIDS, domestic violence, land acquisition, poverty alleviation and promoting education and health for the underprivileged children. Currently working with leading NBFCs and ensuring implementation of CSR initiatives pan India. Executing projects that ensure holistic development of the construction workers and their immediate families. Received the prestigious green globe award in year 2011 and in 2015 & selected amongst the select 20 women who exemplify leadership and show a vision to become the leaders of tomorrow by The Women in the World Summit.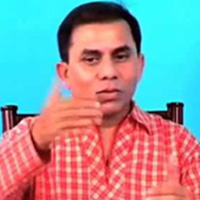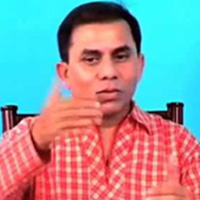 Mahesh Revabhai Pandya
Paryavaran Mitra
I am an environmental and human right activist, an academician, political analyst, and civil society leader and have been working in variety of capacities since past two decades. I am engaged in environment advocacy and awareness, policy intervention, strengthening democracy and governance for nearly 20 years. I have been working at grass root to support local communities to realize access and control over their own environment, to manage their resources in a sustainable way, and to participate in decision making processes that affect them.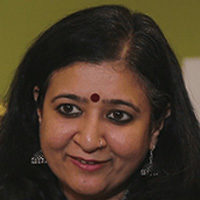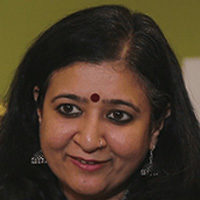 Manju Dhasmana
Microsoft India
Manju Dhasmana is Director of Philanthropies & CSR at Microsoft India, where she drives Microsoft Philanthropies mandate of digital inclusion, from digital skills training to help youth get jobs and start businesses, to educating the next generation of innovators through greater access to computer science education for all youth. She also leads the portfolio of partnerships with nonprofits/NGOs to deliver the benefit of technology to the underserved communities.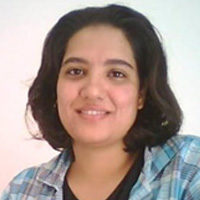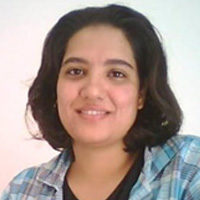 Meera Chaudhary
New Stream Media
Meera is a learner and an independent filmmaker and currently heading New Stream Media.  New stream Media is a decade old organization making films for change and independent documentaries on hard-hitting socio political issues in India.  Till today NSM has made well known 5 feature-length independent documentaries in India.I have an academic background in Management and environmental Science and carries a decade of experience in Corporate and Social sector. My latest documentary was En Dino Muzaffarnagar™ in 2014, The film is critically acclaimed for its content, camera and representation. At present, the film is banned and a case is going on in the court of law.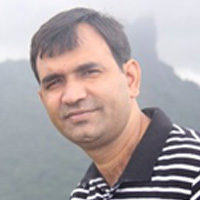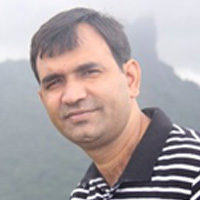 Mukesh Tiwary
Traidcraft Exchange
Mukesh works as a Lead operations in Traidcraft Exchange (UK based) for its project in India. I am a social sector development professional with 15 plus years of experience. In the past, I have worked with TechnoServe, Sir Ratan Tata Trust and Foundation for Ecological Sector. I am a graduate from XISS, further studied non-profit management from Lee Kwan Yew School of Public Policy, Singapore and have done an executive course on Global Growth Entrepreneurship from ISB, Hyderabad. I am passionate about bringing change in the lives of vulnerable and marginalised producers. I am a trained facilitator and believes in reaching at innovative solutions to solve problems through participatory dialogues & positive action.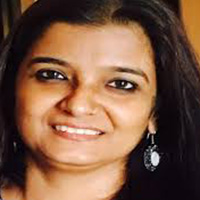 Noorjehan Safia Niaz
Bharatiya Muslim Mahila Andolan/Ashana Trust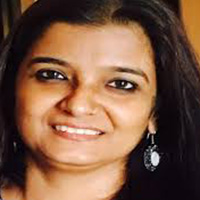 Noorjehan Safia Niaz
Bharatiya Muslim Mahila Andolan/Ashana Trust
Noorjehan Safia Niaz is a Ph.D in Sociology from the Yashwantrao Chavan Maharashtra Open University and an MASW from the Tata Institute of Social Sciences, Mumbai, graduated in 1992. She is the co-founder of Bharatiya Muslim MahilaAndolan [BMMA], a secular, autonomous mass based national movement of Muslim women. She is also the Founder member and Managing Trustee of Ashana Trust which works towards supporting initiatives of women from marginalized communities for justice, peace and development.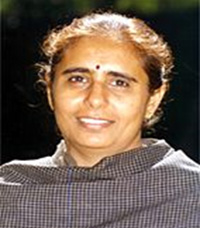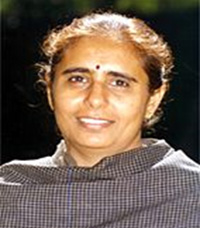 Parul Falgun Sheth
Shaishav
Parul Sheth is Co-Founder of Shaishav, based in Gujarat, India. Shaishav works with underprivileged children. We believe that children are "Change Makers". With intensive work with young people, independent children's collective "Balsena" and Youth collective, "Tarunsena" came into existence. For details please visit www.shaishavchildrights.org . Parul Sheth is Executive Director of Shaishav and is responsible for mission definition, development, public relations, for supervision of on-going work.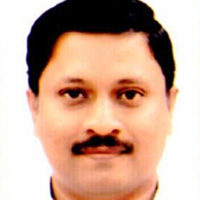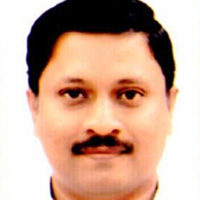 Pavithra Kumar R
TATA TRUSTS
Mr. Pavithra Kumar R, heads the Tata Trusts operations in South India.  A versatile resource, he has been instrumental in putting together the team in AP and operationalising the MoU signed with the State Government in 2015. A Project Management Unit (PMU) was set up to facilitate development of 265 villages in-line with the Smart Village Smart Ward scheme of the state government along with state wide thematic areas such as WASH, Nutrition, Rural Internet, Fisheries, Digital initiatives, Education, Livelihood opportunities, Health.He comes with 21 years of experience in the field of Finance and Social sector.  Prior to joining the Tata Trusts he was with Tata Communications Limited. He was also part of the core team that involved in Global fund raising and Mergers and Acquisitions across the globe. Apart from his role at the Trusts, he is a Director at the Vijayavahini Charitable Foundation (VCF) and Alamelu Charitable Foundation (ACF).
Radha Rameshchandra Sule
Tata Capital
Radha Sule is Head of Corporate Sustainability Tata Capital.. She has been responsible for setting up the CS function and all related policies and practices of the Company since its inception. As part of the Corporate Sustainability programme, Radha also oversees the Affirmative Action initiative, which seeks to create livelihoods for personnel from historically disadvantaged communities and in employing and engaging them as business partners. She is a member of the CII CSR & Affirmative Action Subcommittee, 2016-17.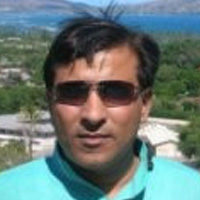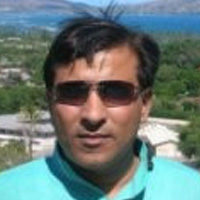 Rajesh Singhi
IBTADA
Rajesh Singhi is the founder Executive Director of Ibtada and a passionate grassroots action leader. Ibtada was set up in 1997 with is mission to empower women and educate girls in Meo Muslim dominated Mewat region of Alwar, Rajasthan. Rajesh has two and half decades of experience in social development sector. Ibtada is known for its work of women's empowerment through SHG based federations, girls education through innovative model of Taleemshalas. Rajesh anchored innovations of pashu sakhi and krishi sakhi which are now widely replicated in the livelihoods sector. He has been instrumental in setting up The Goat Trust and served on the Board of Sa-dhan and Centre for microfinance, Jaipur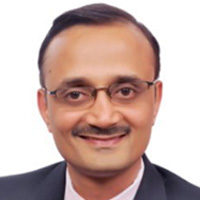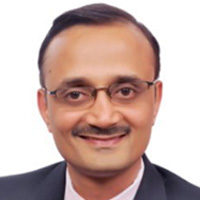 Raman Kalyanakrishnan
TATA TRUSTS
Raman has been part of the Tata Trusts since January 2016. He comes with nearly 22 years of industry experience in sectors of Telecom, Technology and Retail. He has wide exposure in the areas of Strategic Planning, Operations, Sales and Marketing.  He is currently the Head of Digital Interventions at the Trusts. The Digital Interventions portfolio at the Trusts consists of programs like Internet Saathi – that aims to create internet literacy amongst nearly 45 million women across 300000 villages. Prior to joining the Tata Trusts he was heading the Practice of Technology & Social Sector at the consulting firm, Tata Strategic Management Group.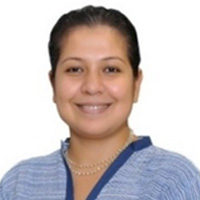 Seema Tiwary
Godrej & Boyce Mfg Co. Ltd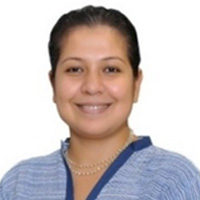 Seema Tiwary
Godrej & Boyce Mfg Co. Ltd
Seema Tiwari joined Godrej & Boyce Mfg. Co. Ltd in 2011 as Head – Corporate Social Responsibility to drive Godrej Good & Green vision and support 14 diverse businesses to implement various social and environment high impact programs. Prior to Godrej, she started Embarq India, the sustainable transport India program, at World Resources Institute, a USA based think tank working on climate change. Seema has also worked for Ministry of Urban Development on capacity building for sustainable transport. She holds a Master's degree in Environmental Science and Policy from Clark University and Bachelors degree in Geography from Loreto College, Kolkata.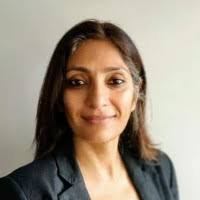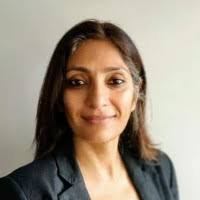 Shivani Manaktala
Brick Eagle Foundation
Shivani has 2 decades of experience leading design, development and implementation of social sector projects in Asia and parts of Latin America. She specializes in market systems approaches in development and commercial sustainability of social sector organizations. Her sectors of experience include agriculture, skills and livelihoods and affordable housing. She has worked closely with non-profit organizations, donor organizations, Central and State governments, and the private sector. She also has 6 years of private sector and entrepreneurial experience of setting up and running a business.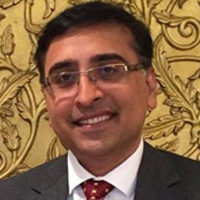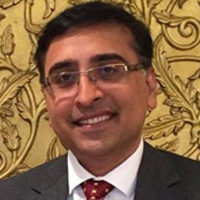 Shuchin Bajaj
Cygnus Hospitals
Dr. Shuchin Bajaj is the Founder Director of Cygnus Hospitals, which is currently operating twelve hospitals across Delhi, Haryana and Punjab with a vision to provide super-speciality healthcare to district towns of the states of India where no such facilities currently exist. It aims to expand to 25 hospitals by 2020. After completing his MBBS from PGIMS, Rohtak, Dr Bajaj did his Doctorate in Internal Medicines (MD) from  Dr SN Medical College, Jodhpur in 2004. Dr Bajaj is associated with Cygnus Medicare since its inception as planner, implementer and monitor of various projects/hospitals being run under its aegis apart from the overall administration of the organization.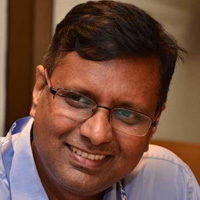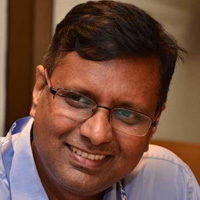 Srinivas HSD
Tata Trusts Mumbai
Healthcare Management professional with over 25 years of experience, Srinivas started his career with Sri Sathya Sai Hospital in Puttaparthi  in 1991 and was part of  EMRI Hyderabad (2005-2011). Subsequently he joined L.V. Prasad Eye Institute Hyderabad and his most recent stint was with Reliance Foundation Mumbai. Srinivas has substantial exposure to  Performance Management, Culture Transformation, Internal and external Communication, People development and Stake Holder Management  with leadership experience in Hospital and Pre Hospital  set ups and extensive engagement with govts in a PPP mode. At Tata Trusts Srinivas is exploring ways of consolidating the vast and varied work in Health vertical into a few focused thematic areas to build replicable and scalable models of healthcare delivery that can leverage existing and emerging technologies for large scale societal impact in the Primary and Preventive care space.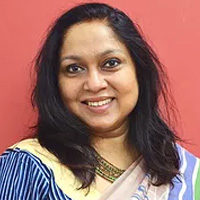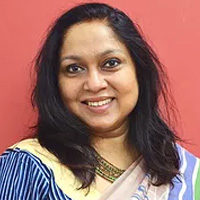 Sumitra Mishra
Mobile Creches
Twenty years of work experience ranging from grassroots direct practice, rural, urban poor and urban contexts, programme delivery and partnerships, grant management, fund raising and communications, research & advocacy, and organisation development has helped her in evolving as a person and developing a portfolio of holistic professional abilities. Programme development for the most excluded and disenfranchised persons with disabilities, victims of trafficking, survivors of violence, especially women and girls is the cornerstone of my work. My work experience follows a trajectory of joining bold socio-entrepreneurial initiatives and growing it to scale where we were able to demonstrate an impact model. Social justice is the fundamental agenda of the work I do.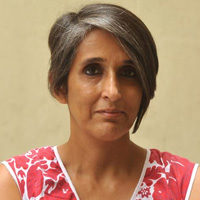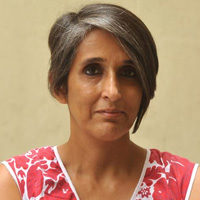 Vatsala Mamgain
CRY Child Rights and You
Vatsala has spent 20 plus years in the corporate sector and been an entrepreneur, a writer and consultant. She believes that every human being has limitless potential and  hopes that some of the work she does  will help India's children to unlock theirs.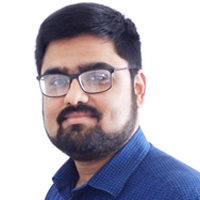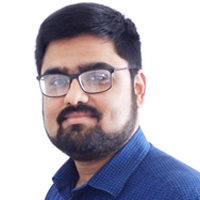 Vijay Bhalaki
Athena Infonomics
Vijay Bhalaki is a Co-founder & Director at Athena Infomomics. He leads strategic initiatives and overall operations of the firm. Vijay works closely with development agencies, private sector clients and Governments on strategic advisory assignments. His research interests include public private partnerships (PPPs), public finance, and social infrastructure development. Vijay earned his degree in Chartered Accountancy from the Institute of Chartered Accountants of India and also holds a Masters in Economics from the National University of Singapore and University of Madras. Vijay is a GSG mellenial social entrepreneur 2017.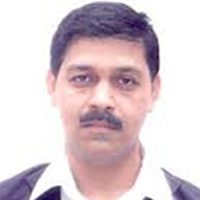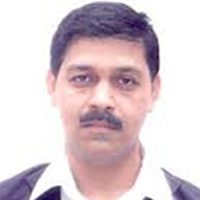 Vinod Kaushik
END POVERTY
Vinod is a Management Graduate with over 24 years experiences in conceptualizing, and executing agriculture, dairy and Rural development projects for poverty reduction in India. I have worked with a wise spectrum of organizations like Head, Dairy Value Chain, NDDB Dairy Services, CEO, Jaipur Rugs, India Representative, GEN Initiative UK etc. I have served on many committees like CSR Committee of CII, Agriculture & Water Committee of FICCI, NABARD Committee on Rural Credit Intensification for Punjab & Haryana, PMRY Committee for Mewat dist, Dist Level Coordination Committee for Gurgaon. etc. I got GSBI Awards from Santa Clara University, USA in 2010.
Enrolled Fellows Cohort 6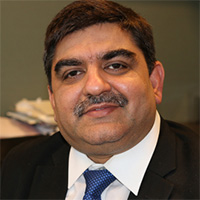 Anubhav Kapoor
Tata Technologies Limited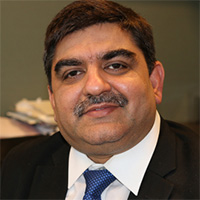 Anubhav Kapoor
Tata Technologies Limited
Anubhav has handled multifarious areas such as structuring strategic business contracts, IPR, global compliance audits, legal due diligence, M&A, arbitration & litigation management. Also being a corporate secretary he has also dealt with high visibility boards and handled complex matters including those related to corporate governance, sustainability, insider trading, private & public offerings. He is passionate about innovation and IPR and also heads the Corporate Sustainability and CSR practices globally where he has led various CSR initiatives. His program "Ready Engineer" has recently won the National Education Excellence Awards 2017.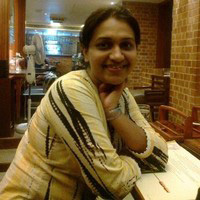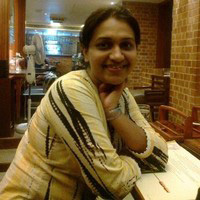 Chitra. A.
Fortis Healthcare Ltd.
Over 12 years of experience in various fields including Social Work, Finance, Auditing, Administration, Budgeting and control, Management Information System. By qualification I hold professional degree of ICWAI and MSW. As I am passionate about social work, shifted my career from Finance to Social work. Social Work expertise from Grass root level to Management level implementation and monitoring. Areas of interest are Education, Health, Disability, Rural & Community development. I welcome new challenges. My experience in various fields has given me the confidence and ability to deliver supreme performance. I also volunteer as an academic counselor at IGNOU Study Centre.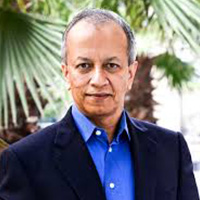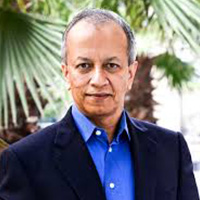 Debasish Mitter
MSDF
Debasish leads the foundation's strategy and operations in India for education, employability skills and health. In his role, Debasish helps to manage and develop the India-based portfolio to improve learning levels in schools serving underprivileged children; to catalyze sustainable and large-scale models that help youth gain meaningful employment; to support early-stage, market-based enterprises providing financial services to urban poor families; and to strengthen government's school-based health programs that improve outcomes in the lives of urban poor children..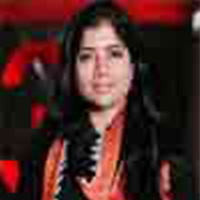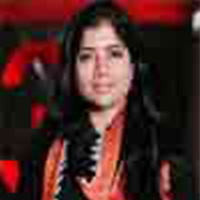 Deepa Menon
PVR Limited
Deepa Menon is the founder head of PVR Nest, a CSR initiative of PVR Ltd., India's largest film exhibition company. Currently, she manages the Corporate Social Responsibility program of PVR to obtain the socio – economic sustainability in the society through the cinema exhibition platform. Core areas of PVR Nest are to promote education, healthcare, nutrition and rehabilitation of children at risks in the urban areas especially around PVR Cinemas and foster the largest film-based education program (Cine-Art), where they partner with local communities, corporate, government bodies, NGOs and INGOs to build programs to mitigate the issues and challenges our communities face.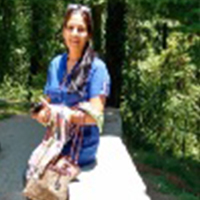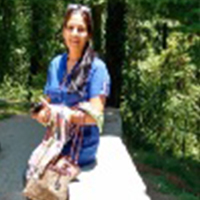 Gayatri Mishra Oleti
Larsen & Toubro
Gayatri Mishra Oleti at present heading operation for Larsen Toubro Public Charitable Trust. A social development professional , graduate in Economics. Alumni London School of Economic and XIMB Bhubanesware. Had 23 years of experience working in social sector and corporate. A programme management expert. Core expertise are a ) designing programmes to reach out to the last mile and align development programmes with business needs b) building collaborations c) Establishing processes for impact /evidence based programmes .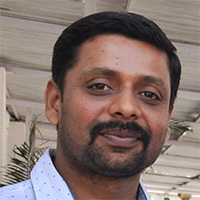 Hemanth Madegowda
Lifestyle International Private Limited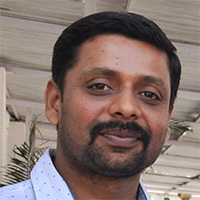 Hemanth Madegowda
Lifestyle International Private Limited
My journey started as a social scientist with people movements and has expanded to be part of Government supported programs and corporate initiatives. Have been in the sector for more than a decade focusing much on conceptualizing, planning and implementing social programs within Education and Preventive Healthcare themes. Studying at institutions like TISS and LSE provided an opportunity to interact with diverse individuals with varied perspectives which assisted me in broadening my thoughts. Being at Landmark Group in India, have re-designed the CSR programs for making them more targeted and holistic. These programs have impacted more than three lakh individuals.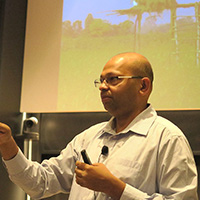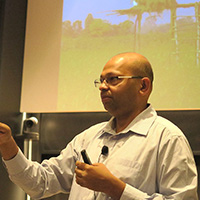 Inir Pinheiro
Grassroutes
Inir Pinheiro, founder and Managing Director of Grassroutes, is a social entrepreneur involved in experiential tourism and rural livelihoods, having over 15 years of experience in the social sector ranging from resource mobilization, to building triple bottom line (financial, social & environmentally) sustainable ventures and training. He has an MBA from XIMB where he specialized in sustainable development, social enterprises & livelihoods. He has been recognized as amongst 50 social entrepreneurs changing India by Outlook Business, has been awarded the Karamveer Purashkar for Social Justice and Citizen Action in 2008 by ICONGO & Khemka Foundation.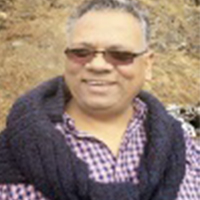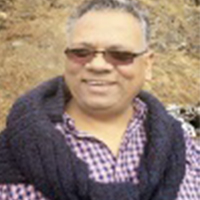 Manoj Kumar Aggarwal
Cairn India Limited
A management professional and a former member of Indian Civil Services with extensive experience in both line and staff positions in Government as well as commercial organizations. Strong cross-functional experience in multi dimensional operations in the corporate sector as well as policy formulation and infrastructure development sectors in the Government. Tasks handled comprise of administrative and regulatory affairs, change management, PPP/BOT projects, modernization and operations management, public policy advocacay, stakeholder management, and CSR.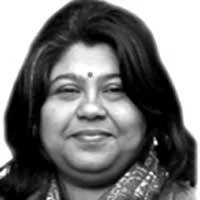 Monica Banerjee
National Foundation for India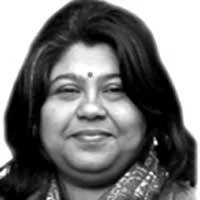 Monica Banerjee
National Foundation for India
Lead thematic areas of Education, Community Health, Peace and Justice at a grant making and fund raising trust(www.nfi.org.in) since last 18 years. Love bringing people together to engage with and draw from their collective energies for common good. Keep exploring with various instruments – seeding voluntary organizations, art, films, events around conversations and round tables- with the purpose of strengthening civil society and voluntarism.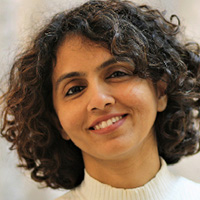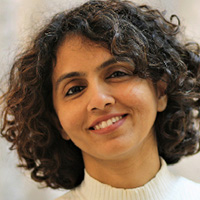 Naghma Parvez Mulla
EdelGive Foundation
A professional in the philanthropic sector for the last five years, I am a Chartered Accountant and a Masters in Commerce by education. Philanthropy happened to me by accident but it took me just about a month to fall in love with it. My job in EdelGive Foundation has given me a great opportunity to interact with multiple stakeholders, understand their requirements and structure solutions that are mutually beneficial to all. I am the COO and lead the work in funding great philanthropic opportunities, help in their organisational development and connecting them to more donors. I am also Board member, Railway Children India and mentor at NSRCEL-IIM Bangalore's Incubation Programme for Non-Profits.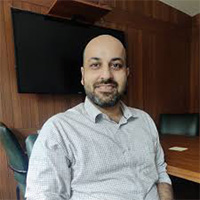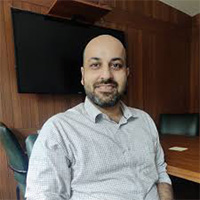 Nainish Tikoo
UNDP
Nainish Tikoo is a Programme Officer at UNDP based out of New Delhi. A development management professional his current work now focuses on creating employment and entrepreneurship opportunities for women. Before coming to UNDP, Nainish has worked at IL&FS Education , leading execution of flagship programmes in skill development , education and vocational training in remote and rural geographies of the country including conflict zones.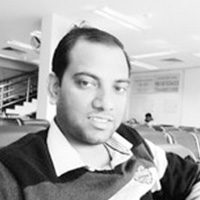 Naveen Kumar Patidar
Aga Khan Rural Support Programme (India)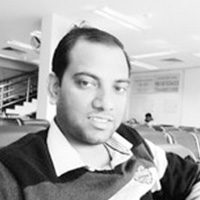 Naveen Kumar Patidar
Aga Khan Rural Support Programme (India)
Professional experience of managing large and complex projects in the areas of Livelihoods, Financial Inclusion, Drinking Water and Sanitation, Enterprise Development, Education, Solar Energy and Women Empowerment. Social and economic inclusion particularly of tribal population, schedule castes and minorities has been the prime focus of the career so far. Explored rural development works from multiple angles including facilitating direct implementation at grass roots, government liaison, fund raising, donor engagement including CSRs, research and documenting ground situation.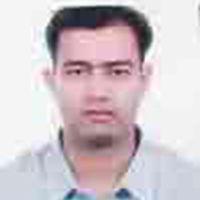 Parag Namdeo
Sense International India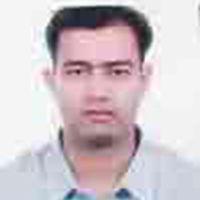 Parag Namdeo
Sense International India
A commerce graduate from Delhi University with post graduation in HR, after five years of HR consulting experience in Delhi, in 2003 I started my Journey with Sense International (India) www.senseintindia.org, Ahmadabad based development organization working for people with deafblindness, reaching out to 77,000+ deafblind people through 57 partner NGOs in 23 states. Based at Delhi I am currently heading its Networks development and Advocacy initiatives with primary responsibility of representing and sensitizing stakeholders on deafblind issues at all forums.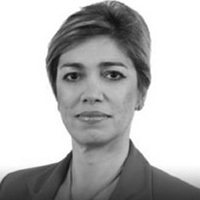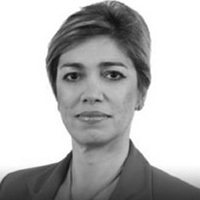 Preeti Sinha
Yes Institute
Preeti Sinha is the Senior President of YES BANK and Glocal Convenor of YES Institute, a practicing global think tank domiciled in YES BANK – one of India's leading and most innovative private sector bank. Prior to this appointment, she was the Chief Performance Management Partner in the Delivery and Performance Office at the African Development Bank AfDB). (She was engaged in increasing the delivery of the business pipeline at the AfDB and achievement of its institutional commitments and initiatives. She has worked extensively on financing for development under Resource Mobilization and Strategy Development in over 4 continents –Asia, North America, Europe and Africa. With over 25 years of global experience, she leads the YES Institute in New Delhi.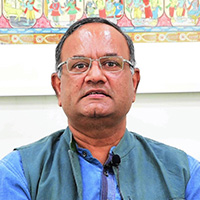 Ravi Sreedharan
Indian School of Development Management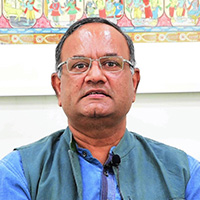 Ravi Sreedharan
Indian School of Development Management
I am an Engineer from IIT-BHU (1985) and an MBA from IIM Ahmedabad (1988). Having lived in the states of Gujarat, Tamil Nadu, Odisha, Karnataka, UP and spent time in nearly 200 districts across the country, I am an Indian at heart. While working in the social sector across numerous villages in the country, I saw an acute shortage of good, relevant leadership in the sector. To address this critical issue, I left Azim Premji Foundation with an idea to build a pioneering, world class, iconic, not-for-profit institute in the country dedicated to Development Management. In a short period of less than a year, our team at Indian School of Development Management (ISDM) are well on our way to establishing a unique institution and building an eco-system for development management in the country and possibly the world.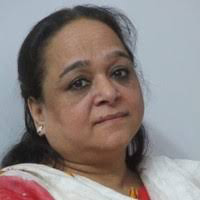 Renuka
Pardada Pardada Educational Society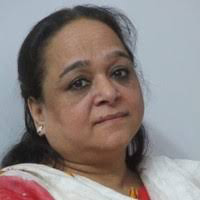 Renuka
Pardada Pardada Educational Society
With an experience of almost 30 years in development sector, Renuka has worked on several critical issues like gender, rural development, child rights, education, and fair trade. Having been a part of many international charities, she is presently the CEO of Pardada Pardadi Educational Society, an organisation working for rural development through education, employment, and empowerment of girls and women. Due her consistent efforts, this organisation has won recognition and accolades in the last 15 years. She has a Masters degree in Social Work and her work in the social sector have been recognised many times.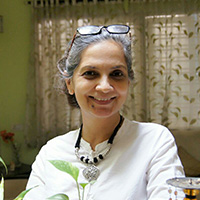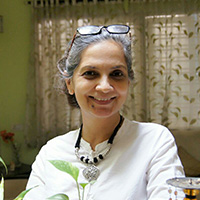 Rubina Nafees Fatima
SAFA
A passionate and focussed social worker with a huge vision and mission . I have B com degree form Osmania University ,Hyderabad . Coming from the minority community my goal remains to see women being empowered socioeconomically "whilst respecting the ethos of the community". I am a Sadguru Gnanananda Fellowship awardee and also received "Digital Women award" .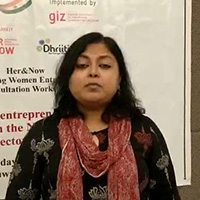 Sagarika Bose
Godrej Industries Limited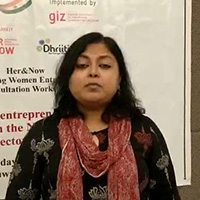 Sagarika Bose
Godrej Industries Limited
Social development professional with 15+ years experience in several leading organizations on a range of areas spanning CSR & Sustainability, Vocational Skills, Information & Communication Technologies for Development, and Special Needs Education. Sagarika currently leads CSR initiatives at the Godrej Industries group. She has a double Masters from the London School of Economics and is a trained Special Needs Educator.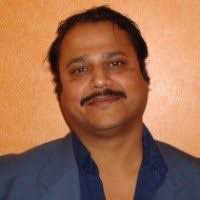 Saneesh Singh
Dia Vikas Capital Pvt Ltd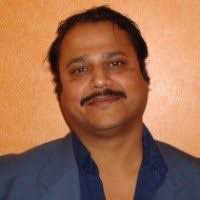 Saneesh Singh
Dia Vikas Capital Pvt Ltd
Saneesh Singh has over 29 years of experience in the fields of development banking, financial inclusion, MSME lending and social & impact investments. He is currently the MD & CEO of Dia Vikas Capital Pvt. Ltd. (Dia Vikas), the leading Social Investor in India. Dia Vikas is a subsidiary of Global Impact Investor Opportunity International and Saneesh leads Opportunity's initiatives in India, which is its largest operation globally. Saneesh had earlier worked in senior managerial capacities at SIDBI and was part of the core team that initiated SIDBI's highly successful microfinance program. He played a key role in start-up support and growth of Bandhan which is now a leading commercial bank (Bandhan Bank) in India. Saneesh is an Alumni of London School of Economics, Indian School of Business and Harvard Business School, as also an Aspire Fellow and British Chevening Fellow. He is a member of the Board of Studies of India's first National Skill University (SKSU) and steering group member of Social Finance India and India Impact Fund of Funds. Saneesh is a recipient of The ET Now & World BFSI Congress' 101 Most Influential BFSI Leaders Award 2020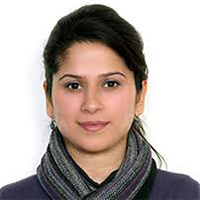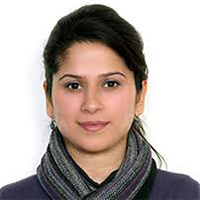 Simrat Bishnoi
Groupe Renault
Simrat is a communications professional with more than 16 years of work experience across industries. She has been instrumental in conceptualising and implementing new initiatives, developing new platforms and diversifying communications portfolio to support business priorities. She has contributed immensely towards creating influencer outreach programmes, integrating digital media with communications, PR and environmental initiatives. She believes hard work, persistence and positive outlook are key ingredients to achieve your goal. She is highly passionate, enjoys creativity and endeavors to meaningfully contribute to the society through social work.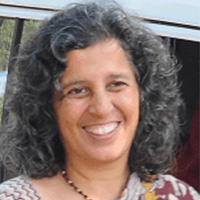 Tasqeen Macchiwalla
Azim Premji Philanthropic Initiatives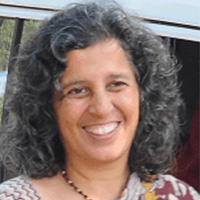 Tasqeen Macchiwalla
Azim Premji Philanthropic Initiatives
Tasqeen Macchiwalla is currently the General Manager at the Azim Premji Philanthropic Initiatives. She has worked in the development sector for 25 years including with the International Labour Organization (ILO), ActionAid India and Seva Mandir, Rajasthan. Her experience spans gender mainstreaming and women empowerment, child labour and education, health, HIV/AIDS, natural resource management, livelihoods, migration and labour in the informal economy. She has worked closely with grassroots organizations and networks to build capacities, vision and strategy, as well as engaged in policy research and advocacy. She has an MA in Religious Studies from the University of Pittsburgh.
Enrolled Fellows Cohort 5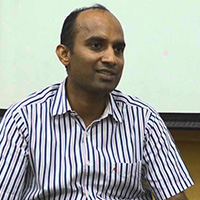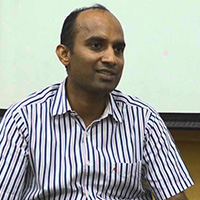 Ambrish Kumar (IAS)
Government of Rajasthan
Ambrish is an IAS officer (2004 batch) and currently Director- Department of Social Justice & Empowerment, Government of Rajasthan. He has worked as SDM, Municipal Commissioner, Collector, Deputy Secretary Finance, Settlement Commissioner, and, PD in Urban Development. He is B.Tech. in Computer Science from IIT Bombay. Ambrish has additionally worked in Silicon Valley for 3.5 years; has travelled to more than 15 countries and almost all Indian states; has been an active birdwatcher, trekker and wildlife-watcher; and has been practicing yoga and meditation for last 13 years. Moreover, Ambrish has travelled to forests and rural areas of India and has also visited many NGOs all over the country.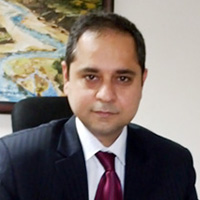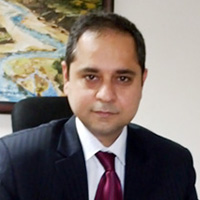 Anshul Pathak
Teacher Sity
Mr. Anshul Pathak is a social entrepreneur: Vice Chairman & Treasurer of the Delhi Public School Ghaziabad Society (DPSGS); Co-founder of TeacherSITY, an institution for improving the Quality of Teacher Education & Teacher Training in India, which has worked with over 2,000 schools in India; on the Board of Trustees of The Gurukul Trust, which operates the SelaQui International School in Dehradun; and, Co-founder and Managing Director of Town Schools Education Initiatives (TSEI), focussed on in-school Services & Skills Development having placed over 25,000 rural youth. Prior moving back to India in 2007, Anshul worked with Citigroup, mostly in New York & Singapore for more than 11 years. He has Bachelors in Engineering from Manipal University and a Masters in Business Administration from the University of Illinois at Urbana Champaign (UIUC).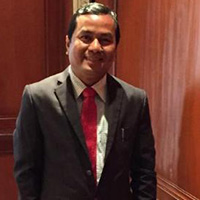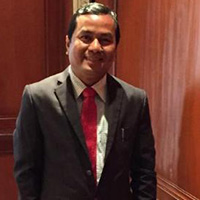 Biswanath Sinha
Tata Trusts
Biswanath Sinha has worked at grassroots implementation; intermediary support role; capacity building and grant making at national level in the best of Indian organizations, in a career spanning about twenty years, across the development sector. He has worked in Professional Assistance for Development Action (PRADAN), Society for Promotion of Wastelands Development (SPWD), Sa-Dhan and Tata Trusts. He has a B. Tech. degree and is currently pursuing his PhD on Technology and Development. As Associate Director in the Tata Trusts he is overseeing its Livelihoods, Skills and Entrepreneurship Development, Thematic Innovations and Institutional Linkages portfolios.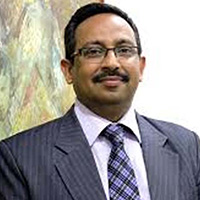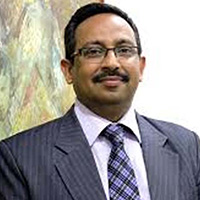 Deepak Arora
Essar Foundation
Deepak Arora leads Essar Foundation, the CSR arm of the USD 39 BN conglomerate, Essar. He has previously headed the CSR portfolio at Cairn India, a leading oil and gas player in India. While at Cairn India, he pioneered use of the IFC valuation tool. It is a tool that helps in calculating the IRR of social investments. He has nearly a decade of experience of working in prominent positions with United Nations Industrial Development Organization (UNIDO) and International Finance Corporation (IFC) of the World Bank Group. He has spearheaded rural development programmes across 12 countries in Asia and Africa. He has recently been awarded with "Responsible Business Leader Award, 2013". Deepak holds a Master's Degree in Business Management and serves on several national and international committees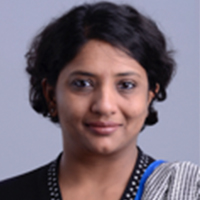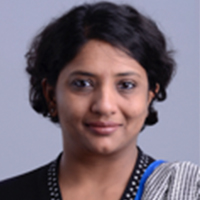 Dhruvi Shah
RBS Foundation
Dhruvi Shah is currently the Programme Director of RBS Foundation India and manages its mission program that address the core issues of poverty, governance and the intricate interface with natural resource / ecosystems. Besides her responsibilities with RBS Foundation India, Dhruvi guides NGO's and funding agencies design strategic CSR programs. She been part of working groups and committees on and has represented RBS at various forums on community development, sustainability and Corporate Social Responsibility.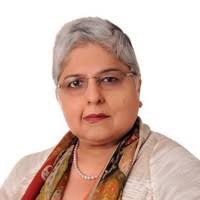 Dr. Anjlee Prakash
Learning Links Foundation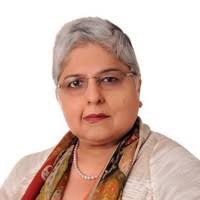 Dr. Anjlee Prakash
Learning Links Foundation
Dr. Anjlee Prakash is Founder and Chairperson of Learning Links Foundation. Her vision has been to see every child get good quality education and fulfill their dreams. She has over 27 years of experience as an educationist and techno-pedagogue. She also focuses on the girl child and women's empowerment across projects she leads. Her other positions include: Board of Governors of NIT- Delhi; Academic Council of the Central University of Jammu; and, Committee on ICT in Education at FICCI.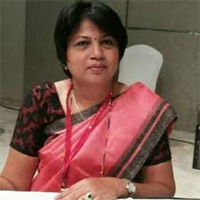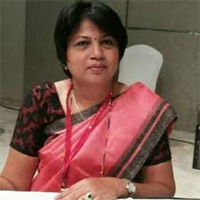 Dr. Bhavna Mehta
MS University
Dr. Bhavna Mehta is a Professor of Social Work at the Faculty of Social Work and Director of Office of Corporate Affairs at The Maharaja Sayajirao University of Baroda. Professor Mehta has worked extensively in the field on women and children's issues especially in the area of Violence, Health, Human Rights, Gender, Development, Empowerment, and Corporate Social Responsibilities. She coordinates PG Diploma Program on Corporate Social Responsibilities and is the Deputy Director of the Centre of Excellence in CSR at the Faculty of Social Work. Professor Mehta was the recipient of the Micro Finance Research Alliance Program Fellowship from Centre of Micro Finance, Chennai.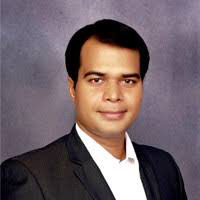 Harish C. Dash
Tata Capital Financial Services Ltd.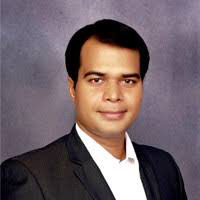 Harish C. Dash
Tata Capital Financial Services Ltd.
Harish Dash of Tata Capital is an award winning, professional with more than 15+ years of experience, including at a Fortune Top 10 organization. Harish has successfully led multiple large-scale assignments in the areas of Business excellence, CRM strategy, strategic pricing analytics, Sustainability, and CSR strategy. Harish currently leads development of world's first cloud and mobile-based financial literacy product, which is aimed to instill financial literacy concepts among school children and general population in India. The course is intended to make financial inclusion a reality in India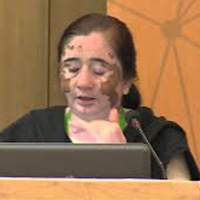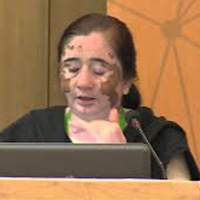 Heenaben Dave
SEWA
Heenaben joined SEWA in the year 1994 as a field worker in Surendranagar district, looking after the Child Care Centre and organising the women's Savings Group. Following the earthquake in 2001, she looked after the Naya Ghar programme, which looked after rehabilitation. Over the years, she has worked on watershed development; provided alternative employment trainings to the poor for starting their own microenterprise; managed a water campaign and construction of rain water harvesting tanks, well recharges; and, worked as the overall district coordinator. Since 2009, she also works as the Director of RUDI. Since 2011, Heenaben represents SEWA on the IUF committee of International Agriculture Labour. She is also responsible for organising the women workers in the district of Rajkot and in the state of Assam.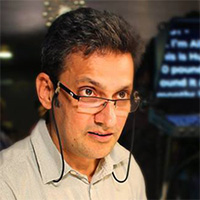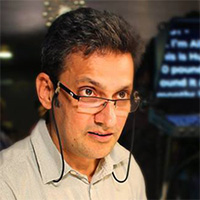 Kireet Khurana
Climb Media
Kireet is a Film-Maker and Director at Climb Media. A High-Honours graduate from Sheridan College, Canada, Kireet has won six President's National awards for his works besides others. He has made 20+ short films for UNICEF International, National Film Board of Canada, Childline, Save the Children India, USAid, John Hopkins, NACO, etc. on various public service causes like child marriage, AIDS, corporal punishment, child labour, child rights, cruelty against animals and others. His film- KOMAL on child sexual abuse won the National award (2015) and made compulsory viewing in schools across India by the HRD Ministry.
Kirtida Oza
Sjogren's India
Kirtida co-founded Sjogren's India in 2006- the first Patient Support Group for this lesser known illness. Having struggled with the many challenges of this illness herself, she decided to divert her professional skills as an experienced Trainer, Educator-Communicator and Documenter and utilize her dwindling energies to support other patients. She provides educational and informal counseling support to patients and their families and networks with medical professionals nationally and internationally. Kirtida holds a PG degree in Life Sciences and has a special interest in Environment and Gender/Women's issues. She earlier worked at the Centre for Environment Education (CEE) in India and taught at a College of Liberal Arts in USA.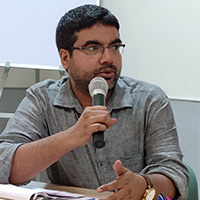 Tarique Mohd.
Koshish (Tata Institute of Social Sciences)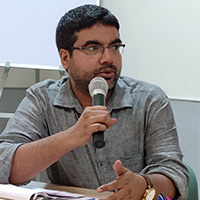 Tarique Mohd.
Koshish (Tata Institute of Social Sciences)
Mohd. Tarique leads Koshish, Field Action Project of Tata Institute of Social Sciences. He is a student of Political Science, stands for Human Dignity and Justice and therefore started Koshish in 2006, after graduating in Social Work from TISS. He practices system approach and believes in it as a medium to achieve long lasting and inclusive change. He loves engaging with the youth as their optimism, freshness and raw energy excites as well as challenges him. He says: "I must 'enjoy' if I am to be part of something. Cooking and traveling is what I do to rejuvenate."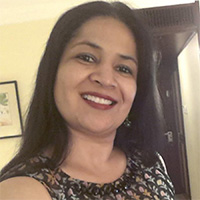 Mridula Sankhyayan
Goldman Sachs Services Pvt. Ltd.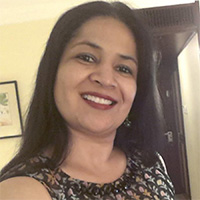 Mridula Sankhyayan
Goldman Sachs Services Pvt. Ltd.
Mridula Sankhyayan is head of talent development functions for Goldman Sachs in India. She runs the employee relations function in India, along with the diversity initiative, and oversees the firm's internal leadership training, coaching and advisory programs. She is a co-chair of the firm's committee for people development in Bangalore and member of Bangalore Risk Committee. She joined the firm in 2010 as a vice president. Prior to Goldman Sachs, she worked at Nomura, Lehman Brothers, Genpact and Daksh, where she was responsible for talent development and performance management functions. Mridula earned a master's degree in Management Studies from Birla Institute of Technology and Science, Pilani, in 1990 and is a certified Life and Executive Coach.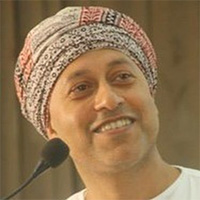 Osama Manzar
Digital Empowerment Foundation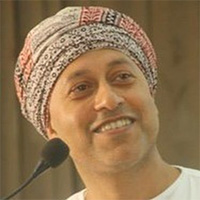 Osama Manzar
Digital Empowerment Foundation
Osama Manzar's mission is eradicating information poverty from India and South Asia using digital tools. He has over 20 years experience in journalism, new media, and software enterprise. Osama founded Digital Empowerment Foundation to digitally empower the masses and has a footprint of 150 locations in more than 10 
countries. Manzar is a British Chevening Scholar and International Visitors Leadership Program Fellow of US State Department. He has co-authored more than 5 books including Internet Economy of India. He is on Committees with the Ministry of Information & Broadcasting and Ministry of Information Technology. Member of the Board at Association of Progressive Communication and World Summit Award, Osama has travelled more than 2000 villages across 30 countries and specializes in advising digital models of village development.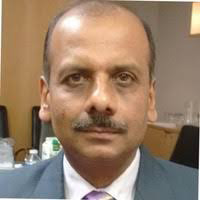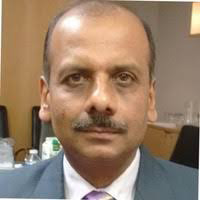 Partha Pratim Rudra
Reach India
Partha is the CEO of Reach India working for improving health, livelihoods and social empowerment of poor women, adolescent girls and youth. Prior to this he spearheaded the programme wing of NFIas Senior Director. He has masters in Rural Management (PGDRD from Xavier Institute, Ranchi) and has been a fellow at the Public Health Institute, Ca and CUNY, USA. Partha possesses rich leadership experience of the civil society organizations with more than 27 years of experience and specializes in health and livelihoods, especially micro enterprise promotion and skills training for making youth employable.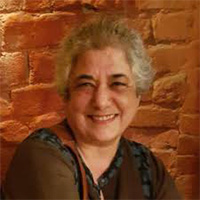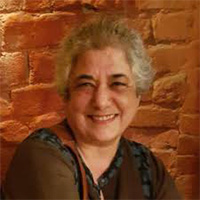 Poonam Kathuria
SWATI
Poonam is the Founder and Director of SWATI (Society for Women's Action and Training Initiatives) and has over 17 years of experience in a leadership role working for gender equality, women's empowerment & leadership. She bridges the divide between practitioners and academia. She has been involved in policy formulation; has written for newspapers and magazines and published papers and research. Her latest work is a study on shelter homes in Gujarat and she has co-edited the forthcoming 'From A Feminist Lens – Women's Voices, Mode Of Campaigning And Non-Violent Ways Of Resistance' being published by Zubaan. Poonam was awarded the Dame Nita Barrow Distinguished Visitorship for 2014 at the Ontario Institute for Studies in Education, University of Toronto.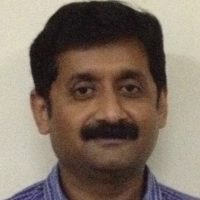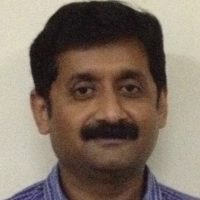 Prasoon Kumar
Vidya Bhawan Society
Prasoon is Director at Vidya Bhawan Society, Rajasthan and responsible for their Education Resource Centre. He was born and brought up in Jamshedpur, a city in Jharkhand state. He completed post-graduation from Patna University, Bihar, sociology and political science. He has spent 17 years of his career working in elementary education with schools, government and private institutions across many states in the country. He has relevant experience of working in research and evaluation projects and programs and has made important contributions in curriculum and textbook writing, teacher training programs across many states in the country.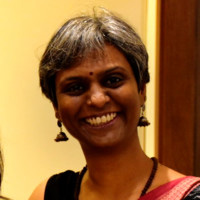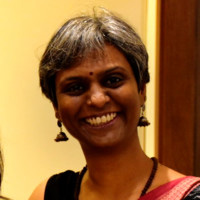 Preeti Sahai
Rajiv Gandhi Foundation
Preeti Sahai manages the office of Ms. Priyanka Gandhi Vadra, Trustee, Rajiv Gandhi Foundation. In this capacity, she provides support to various social and philanthropic initiatives ranging across education, women's empowerment and livelihood promotion. In addition, she has managed back-office work and supported development and organisational projects for the parliamentary constituencies of Amethi and Rae Bareli. She has organised trainings for political workers and participated in election campaigns. In the past, Preeti has worked with the Basix Social Enterprise Group, initially as a Manager of a USD 2 million innovation fund and subsequently implementing some innovations at the base of the pyramid – among the low-income households in East Delhi's slums.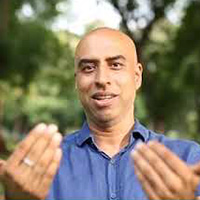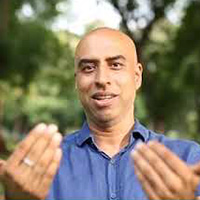 Rahul Nainwal
Ivolunteer
Rahul is co-founder of iVolunteer. He started iVolunteer in 2001, right after passing out from IRMA. For the last 14 years, his work has been primarily focused on working with young people and helps them identify their passion and purpose. More recently he co-founded India Fellow- a 13 month long social leadership programs and Unltd Delhi, a social enterprise incubator. He is also part of the team that created Mukteshwar Marathon- an annual charity fundraising marathon that has raised more than 10 lacs for local schools in Uttarakhand. His passions are running with eyes on Boston Marathon and spreading financial literacy.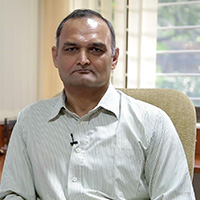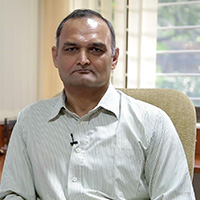 Sandeep Desai
Charutar Arogya Mandal
Sandeep leads Charutar Arogya Mandal, a trust which manages a 600-bed hospital and a medical college in Gujarat. A Chartered Accountant and an MBA from IRMA, he has worked in the development sector throughout his life: at GCMMF, Amul's marketing arm; twelve years in NDDB, initially as a finance professional and later as EA to CMD; introduction of a micro-insurance product for covering health risk called "Krupa"; and, creating an integrated model of healthcare delivery from primary to tertiary care.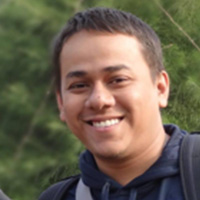 Satyajeet Mazumdar
Centre for Social Justice- Nyayika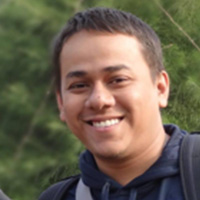 Satyajeet Mazumdar
Centre for Social Justice- Nyayika
Satyajeet is a development sector professional and was part of the team, which conceptualized and operationalized Nyayika, a non-profit social enterprise offering affordable legal services. He is presently working with Nyayika as its CEO and is responsible for the functioning and growth of its 7 franchise law centres. A graduate in law from Gujarat National Law University, he is experienced in program management, legal research, and legal training. He was the Program Anchor of the Lawyers for Change program of Centre for Social Justice before moving to Nyayika.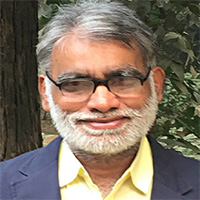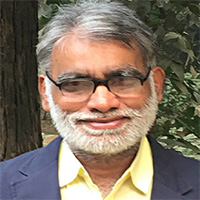 Suryamani Roul
TechnoServe
Suryamani has over thirty years development management and leadership experience. Previously, he served as Senior Vice President for ACCESS Development Services and has led projects across India funded by international donors and apex Indian organisations. He holds a MA in A&A Economics from Utkal University and an MBA from University of Calcutta. He has attended programs at Asian Institute of Technology, Coady International Institute, University of East Anglia and Yale school of Management. He has authored and presented many thematic papers and was one of the co-authors of four annual State of India's Livelihoods (SOIL) Reports (2011-2014).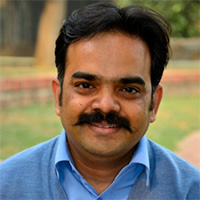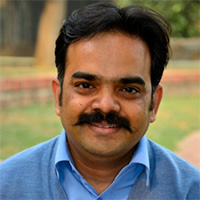 Vaibhav Chauhan
Sahapedia
Vaibhav Chauhan is a founder member of Sahapedia, an open online encyclopedia on India's cultures and heritage. A heritage management and CSR professional, he has been involved in the conservation of both tangible and intangible heritage, and worked with international and national organizations like UNESCO New Delhi, the British Library, National Mission for Manuscripts and Sangeet Natak Akademi. He has received training in sustainable tourism, digital marketing, IPR, CSR and management from IIT-Bombay, WWF-India, IICA and Harvard Business School. His passion is to leverage culture as a driver of development, and he has launched India's first mobile app on museums.
Enrolled Fellows Cohort 4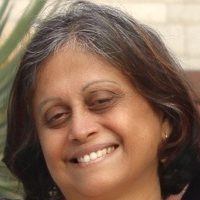 Amita V Joseph
Business & Community Foundation ( BCF )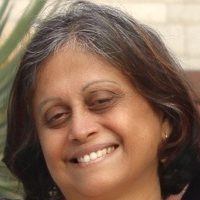 Amita V Joseph
Business & Community Foundation ( BCF )
Amita V. Joseph has a educational background in Management (PGDM), a degree in Law (LLB) from Delhi University, a PG in Human Rights Law from the Law Institute and completing her PhD (Deakin University), Australia. Her work experience spans the Corporate, development & legal sectors. She is on the board of MESH (Maximising Employment to serve the Handicapped), FOD (Family of the Disabled) , SRUTI, CEQUIN, CRB (Centre for Responsible Business) , Business & Community Foundation (BCF), all nonprofit organizations & supports their work. Amita has been involved as a volunteer with the cause of Homeless citizens since 1999.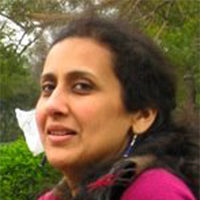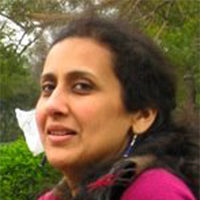 Anjali Khosla
Fortis Healthcare
Anjali Khosla has recently joined Fortis Foundation as Manager Projects, CSR. With her social communications background her aim is to create awareness about CSR initiatives in the healthcare sector that will benefit poor, marginalized people at the bottom of the pyramid. As a founding member of 'Moving Images' she has 20 years experience in making documentaries on issues related to environment and development. Her award-winning works include a series of films on the political economy of water, wildlife-human conflicts, conservation and livelihoods. She has been closely associated with Samaj Pragati Sahayog and their tribal women's garment unit, 'Kumbaya'. She has worked with Hindustan Times Television as an editor and CENDIT (Centre for Development of Instructional Technology) She is an Economics graduate from Delhi University.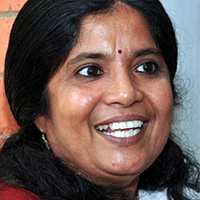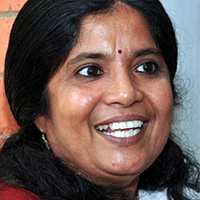 Annie George
BEDROC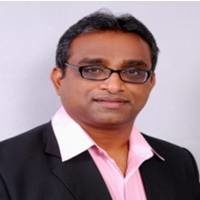 Ashwin Venugopal Naidu
Tata Capital Financial Services Limited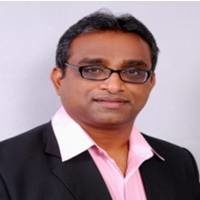 Ashwin Venugopal Naidu
Tata Capital Financial Services Limited
Ashwin joined the Tata Group on 26th April 1995 with Tata Finance Limited in the Corporate Finance Division handling the back office operations of various financial products like Leasing, Bills Discounting, re-discounting, Corporate Loans etc. After a stint of 18 years with the operations department, he opted for a transfer to the CSR function in May 2013. With the CSR department he is handling various projects under Education, Employability, Environment, Entrepreneurship, Health etc. His interest lies in the job that he is currently involved with and finds it challenging as well as very fulfilling. Ashwin has recently completed 20 years with the Tata Group.
Bindiya Sawhney
Concern India Foundation
Bindiya Sawhney is Head- Resource Mobilisation (Delhi) at Concern India Foundation. She has rich experience of 18 years in various industries giving her the ability to work both with the private sector and public stakeholders. She is with Concern India Foundation for last 6 years. Her current role gives her the opportunity to initiate and develop relations with the key decision makers both in the private and public sectors. She leads a team of resourceful people responsible for mobilizing resources for the organization through special events, corporate partnership and individual support. She has varied experience of working in the healthcare, educational and infrastructure sectors in previous organizations. She is an Arts graduate from Delhi University and has done her Masters in Business Management from IILM, Delhi.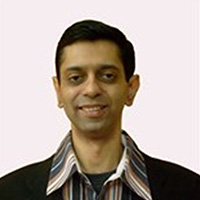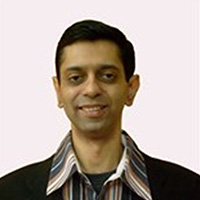 Farhad Merchant
Common Purpose India
Farhad Merchant is the CEO of Common Purpose India. Farhad has over two decades of experience in the corporate and social sectors, having held a number of leadership roles, including that of CEO of Aga Khan Education Service, India. He has acquired international exposure and versatility, working with clients from various countries and industries / verticals. He is a member on the Whiteboard (an initiative of iVolunteer, one of India's largest formal volunteering organisations), that aims to bring skills and expertise to the social development sector through expertise offered by volunteers. Farhad graduated in Electronics Engineering from Bombay University, with First Class Honours. He enjoys spending time with his family and going for treks. He dabbles in creative writing whenever he gets the chance, and his articles have been published in various magazines.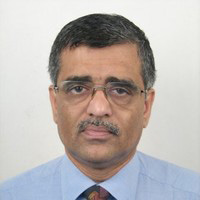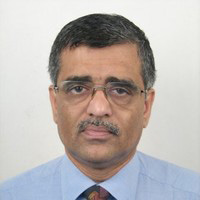 K Anil Kumar
Axis bank Foundation
Anil Kumar is Executive Trustee and CEO of Axis Bank Foundation. He is a Certified Associate of the Indian Institute of Bankers. He has been in the banking industry for over 35 years. After joining as a Probationary Officer in 1979 and spending 35 years in commercial banking in State Bank of Travancore and Axis Bank, he assumed the responsibility as the Executive Trustee and CEO of Axis Bank Foundation in February 2015. The last assignment with the bank was as the global head of its FI and trade finance businesses .He is also Chairman and Managing Trustee of Akshara Foundation, a not-for-profit organisation operating in Palakkad, Kerala.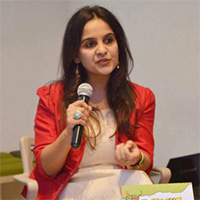 Kanan Dhru
Research Foundation for Governance in India, Lawtoons, LawForMe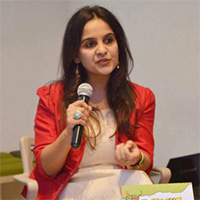 Kanan Dhru
Research Foundation for Governance in India, Lawtoons, LawForMe
Kanan Dhru is a social entrepreneur working towards legal innovations through her start-up Research Foundation for Governance in India as well as through social business projects such as Lawtoons and LawForMe. Kanan has a Masters in Public Administration and has a law degree from the London School of Economics. Kanan has previously worked with the National Knowledge Commission – a Prime Minister's Advisory Body in India and the World Health Organisation in Switzerland. Kanan is a member of the Global Agenda Council of the World Economic Forum and a Global Shaper at the Ahmedabad Hub. She is one of the 37 'Indians of Tomorrow' featured by India Today in 2012 and is also a blogger with The Huffington Post. Kanan is an avid mountaineer and a tennis-enthusiast having great interest in different cultures and identities.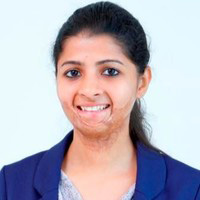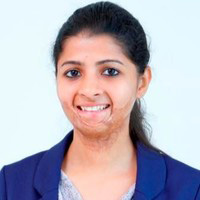 Kanika Kumar
Intellecap
Kanika Kumar is a development professional with 5+ years of experience in business development, strategy and marketing across emerging markets of Asia and Africa. At Intellecap, she is part of the core team managing Sankalp Forum, a global multi-stakholder platform for inclusive development practitioners. She is the regional lead, managing the initiative's global expansion to Africa .She manages relations with over 50 investors, donors, multilaterals and development stakeholders globally. Prior to Intellecap, Kanika worked as an Account Planner at the international advertising agency TBWA. She has a Bachelors degree in Marketing and Communications from Osmania University in Hyderabad and a Diploma in Corporate Law from London School of Economics.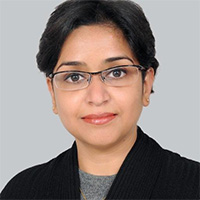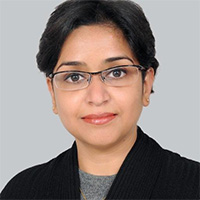 Manisha Singh
Nokia Networks
Manisha is responsible for CSR and Communications at Nokia Networks, India. In her 16 years of professional journey, she has worked with various multi-nationals organizations – Philips, HCL Technologies etc. – building and enhancing corporate reputation. She joined Nokia Networks in 2008. Having driven various corporate communications initiatives, she is now driving the CSR mandate given her organization's renewed focus and her keen interest in this space to build something enduring and impactful. She did her graduation in English literature from Delhi University and MBA in Marketing from Rani Durgavati University, Jabalpur. Her interests are reading and travelling.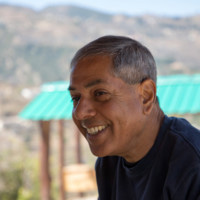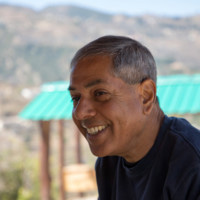 Pankaj Wadhwa
Himjoli Products Pvt ltd
Pankaj Wadhwa is the Founder and CEO of Himjoli. An MBA in Finance from Boston University, Pankaj Wadhwa founded Kidstuff in 1988, which went on to become one of the largest toy manufacturing companies in India, exporting toys and games to the United States and Europe. He then set up Kidstuff promos &events. Today,Kidstuff is part of the Ddb group and India's largest promotional marketing agency. In 2005, Pankaj was recognized as the 'International Marketer of the Year' by MAAW – the umbrella organization for marketing services agencies internationally.In 2006, he was selected to be a prestigious Jury Member of the inaugural Sales Promo Lions at the Cannes International Advertising Festival. Pankaj has founded and runs Himjoli,a social enterprise in Uttarakhand and also works in the development sector in the Himalayas in the areas of education and healthcare.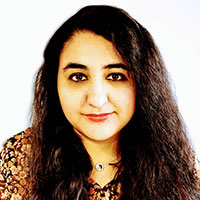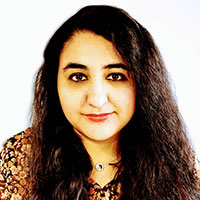 Pooja Gianchandani
GIZ/UNESCO
Pooja is on a mission to improve investments and to promote 'vocational skills ​as the new superpower'. As the Founder Curator of #TVETChat​ she curate's conversations and peer-learning on Future of skills, jobs, new work and #TVETTrends.
Based in Germany, she currently works with GIZ as Advisor on TVET and is on secondment to UNESCO – UNEVOC as a Programme Expert. Previously she has worked in various leadership positions at FICCI, IL&FS, People First UK (formerly A4e), Yes Bank, CII and NTPC Ltd. She has been involved in research projects with the ILO, BIBB (German Federal Institute for VET) and SFIVET (Swiss Federal Institute for VET).
Pooja is also a Humboldtian and German Chancellors Fellow and represents India at various internal platforms.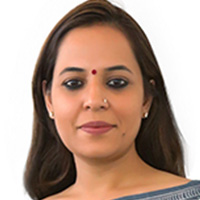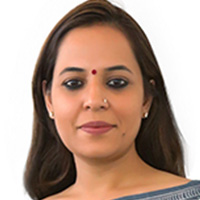 Priyanka Mazumdar
The Taplow Group
Priyanka Mazumdar is an Associate Partner, Taplow Group – India, and leads the Non-profit, Education & CSR practices for the firm. With over a decade of experience in executive search, Priyanka is a highly specialized consultant in the country today. She has been recognized for successfully executing high level searches for CEOs, leaders & non-executive board positions. Priyanka is a Masters in Social Work from Tata Institute of Social Sciences and holds a Bachelor's degree from Lady Shri Ram College. She is very passionate about her work in building leadership critical mass for the social sector, which according to her is a key 'enabler' for socio-economic development.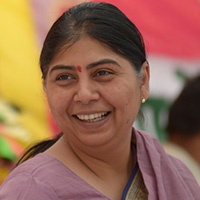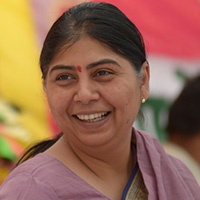 Priyanka Singh
Seva Mandir
Priyanka Singh is the Chief Executive of Seva Mandir from 1st April 2011. She has worked in Seva Mandir for 17 years and before becoming the Chief Executive, headed its Education and Health Programs In both the program areas, she was closely involved with several pioneering research studies conducted in collaboration with the Massachusetts Institute of Technology. In addition to her responsibilities within Seva Mandir, Priyanka has undertaken evaluations of other organizations and participated in external studies and reviews. She is also a member of several boards, including that of Institute of Rural Management, Anand (IRMA) and VANI (Voluntary Action Network of India).
Ruchira Gujral
United Nations Children's Fund
Ruchira Gujral
United Nations Children's Fund
Ruchira Gujral is responsible for handling the Corporate Engagement and CSR portfolio for UNICEF India since 2011. Her sphere of work includes working on impact of corporates on communities, advocating for responsible business practices, influencing CSR policies and programmes and engaging with the private sector to achieve results through innovative CSR solutions. Ruchira has 15 years of experience of working on CSR and started her career at FICC. She has worked as a CSR Advisor with British Gas, Senior Specialist on Public Private Partnerships for the USAID funded ITAP project & the Aga Khan Foundation as their Head – Partnership Development. Before joining UNICEF, Ruchira was working with Population Services International as their National Manager for Corporate Partnerships. Ruchira has a Masters Degree in Community Resource Management and Extension from the University of Delhi and has done a special program at the Michigan State University in Human Ecology with a dissertation on 'NGO –Corporate Partnerships for Social Development'.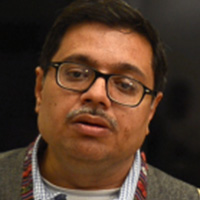 Sachin Oza
Development Support Center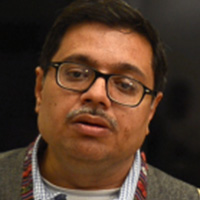 Sachin Oza
Development Support Center
Sachin Oza is the Executive Director of Development Support Centre, an NGO that has been actively involved in promoting participatory natural resource management (PNRM) since 1994. Sachin has been done his Masters in Social Work from the M.S.University, Baroda and is associated with the NRM sector since 1990. . He is actively involved in capacity building of functionaries on institution development at the village, state and national level and has presented several papers on community Involvement in management of natural resources. He is a member of state and national level forums related to policy influencing in PNRM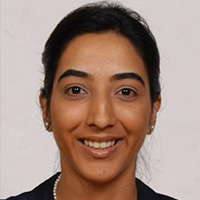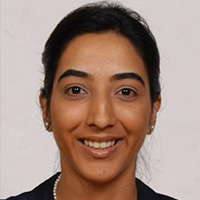 Saumya Lashkari
Godrej Industries
Saumya Lashkari headed Good & Green (CSR & Environmental Sustainability) for Godrej Industries from late 2012 to March 2015. She was responsible for operationalizing the strategic sustainability vision for 2020, and led the company's efforts to achieve its Good & Green goals of creating a more employable Indian workforce, a greener India, and innovating for good and green products. Prior to joining Godrej, Saumya spent a decade with General Electric in the USA in various technology related roles, followed by 3 years in India establishing Genpact's Global CSR program, and then 2 years consulting with local non-profit organizations. Saumya began her career in 1997 with General Electric USA, through the Information Management Leadership Program (IMLP) – a fast track, rotational program designed to develop high potential candidates for GE's leading management positions.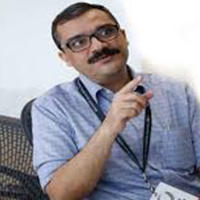 Shashaank Awasthi
V-Shesh Learning Services Pvt Ltd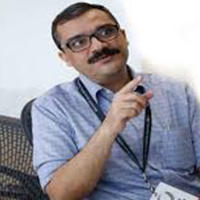 Shashaank Awasthi
V-Shesh Learning Services Pvt Ltd
Shashaank Awasthi is co-founder of v-shesh (www.v-shesh.com) which is an impact enterprise he co-founded with P Rajasekharan. v-shesh assists Persons with Disabilities in accessing opportunities and organizations with disability inclusion efforts. V-shesh's trainees work for some of the best employers in BFSI,IT & ITES, Retail, Hospitality sectors and the company has assisted IIMs (Ahmedabad, Bangalore, Kolkata, Indore), Chennai Metro Rail etc with their inclusion efforts. Shashaank is also India Advisor to Gray Ghost Ventures which makes early stage investments in impact businesses. Shashaank has prior experience with start-ups and in financial services and was head of Commercial Banking for North, East and South India at ABN Amro Bank NV before becoming an entrepreneur.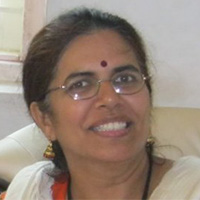 Shilpa Vasavada
Working Group for Women & Land Ownership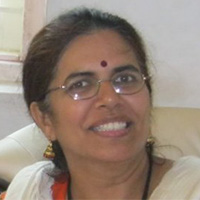 Shilpa Vasavada
Working Group for Women & Land Ownership
Shilpa is Convener, Working Group for Women and Land Ownership, a network of NGOs, CBOs and professionals in Gujarat. Active since 2003, the network works towards enhancing ownership of agriculture land in the name of women. Graduated from Tata Institute of Social sciences in 1992, Shilpa worked with Aga Khan Rural Support (India) for about 10 years, looking at Institutional and gender aspects in participatory natural resource development programmes. Subsequently, she has worked with different NGOs, government agencies and funding agencies in different capacities for gender mainstreaming in livelihood issue. She has been actively involved in capacity building and policy advocacy on gender and institutional issues at state and national level.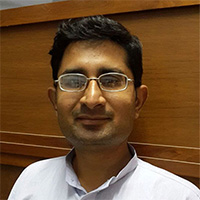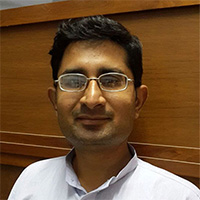 Shrey Desai
SEWA Rural
After receiving medical degree from M.S. University, Vadodara, Shrey completed Internal Medicine residency from the Saint Barnabas Medical Center, New Jersey. He practiced general medicine for two years before completing Master of Public Health (MPH) from the Johns Hopkins University. Later, he was Expanded Program on Immunization Manager for WHO office, Guyana. He returned to his hometown, Jhagadia, in later part of 2009 and joined SEWA Rural as research-coordinator and clinician. Over last five years, his team is leading a project to reduce deaths and malnutrition among pregnant women and children using mobile-phone technology and doing randomized trial. He has been involved in strengthening research division at SEWA Rural by blending his training and experience of research methodologies with invaluable service-delivery experience of the team.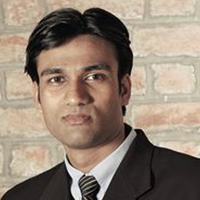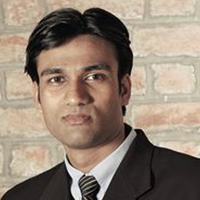 Sourav Roy
Tata Uttarakhand Program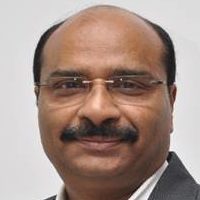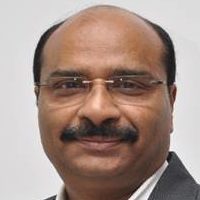 V Suresh
Tata Motors Limited
Suresh currently Heads – Corporate Employee Relations, Skill Development and CSR of Tata Motors, and is responsible for 7 Plants pan India. Suresh is a highly accomplished HR professional possessing strong leadership, problem solving, change management and influencing skills. Suresh is a creative, results-oriented leader with 30+ years' experience in HR management. He has diverse exposure in manufacturing and engineering services business in Indian, as well as Multinational organizations in the automotive, pharmaceutical and plastics sector. He holds a Master in Personnel Management from Symbiosis Institute of Business Management, Pune University and Bachelor in Commerce (B Com), 1979, Pune University.
Enrolled Fellows Cohort 3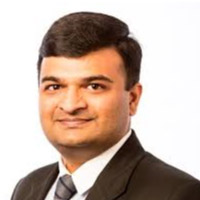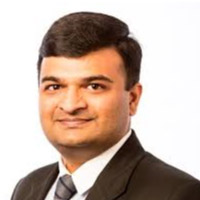 Abhishek Agrawal
Accion International
Abhishek Agrawal is Accion's Chief Regional Officer for South Asia, based out of India, and is responsible for overseeing Accion's operations in the region. As an Accion representative, Abhishek serves on the boards of SubK, DVARA – KGFS, Vindhya E-Infomedia, and Saija Finance. Abhishek also served as CFO for more than 12 years in several countries, including at Swadhaar Microfinance starting in 2010, in his capacity as global staff for Accion. In earlier roles, Abhishek worked with FINCA International as CFO in different affiliates. Prior to that, he acted as an advisor to the Institute of Chartered Accountants (ICAI), where he worked on a number of projects in Municipal reforms and financial management for local municipal bodies. Abhishek has a Ph.D. in Municipal Financial Reforms and Chartered Accountant (FCA) from ICAI. He did his MBA with a specialization in finance at Rai International University.
Anshu Taneja
Vision Spring
Anshu Taneja is Country Director, VisionSpring. He is an MBA from Saïd Business School, University of Oxford (United Kingdom), and a science graduate from St. Stephen's College, University of Delhi (India). Anshu has several years of experience working across different countries and sectors in a variety of roles. He is passionate about leveraging business principles to change the world. His hobbies include tennis, running, movies, and travelling.
Archana Joshi
Deepak Foundation
Ms. Archana Joshi is the Director of Deepak Foundation. She heads the Corporate Social Responsibility of Deepak Group of Companies (Deepak Nitrite Limited and Deepak Fertilizers and Petrochemicals Corporation Limited) based in Gujarat. She has 14 years work experience with ORG Centre for Social Research, a division of Nielsen, an international consultancy research organization. She has done short courses on Reproductive Health from London School of Hygiene & Tropical Medicine and Monitoring & Evaluation from University of North Carolina. She is a member of the Civil Society Consultancy group of the Population, Health & Nutrition of the World Bank since 2012.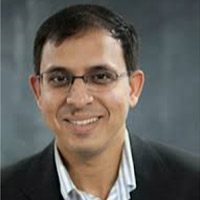 Bikkrama Daulet Singh
Central Square Foundation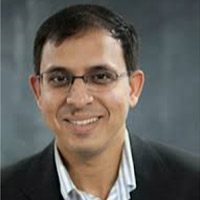 Bikkrama Daulet Singh
Central Square Foundation
He joined CSF with training in economics, business and education. Prior to joining CSF, Bikkrama, a Teach For India (2011) Fellow, worked for two years as an elementary school teacher in a municipal school in Delhi. He has also worked as a management consultant with Accenture in India on a variety of projects related to change management, performance improvement, cost reduction and supply chain.Bikkrama is an MBA from INSEAD and holds an undergraduate degree in Economics from the London School of Economics and Political Science.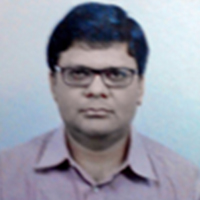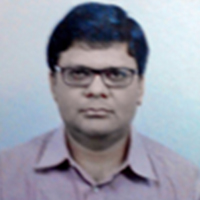 Dhiren Modi
Sewa Rural
Dhiren Modi joined SEWA Rural in 2007 while pursuing post graduation degree MD in Community medicine. Over the past Seven years, he has served in various capacities in the organization. As a part of Community Health Programme, he managed a "Family Centered Safe Motherhood and New Born Care Project". He has represented SEWA Rural at various districts, state and national level health committees & consultations and also frequently invited to share SEWA Rural's experiences at the national and international forums. He is a state trainer of many trainings like IMNCI, F- IMNCI, Injection Safety etc. He has lead a variety of community based fild operational research studies and publication of many articles in scientific and peer reviewed journals.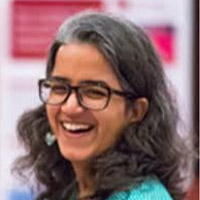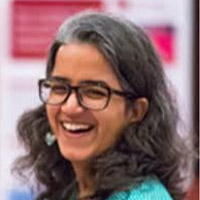 Jayapadma RV
 LOGIN
Jaya is Learning Facilitator at LOGIN, a South and East Asia centric multi-stakeholder network, promoting knowledge exchange on practices and processes towards strengthening local governance. Jaya worked for a decade with community based organisations in Orissa and Jharkhand, and thereafter has been teaching in the area of sustainable development practice at academic institutions and NGOs, for the past decade. She is founder member of TREE Society which imparts business training to rural entrepreneurs, and serves on the Board of the NGOs – Timbaktu Collective and PRAN. Jaya is an alumnus of IRMA, Anand and St.Xavier's College, Kolkata. She is conversant in English, Hindi, Malayalam, Tamil, Bangla, Oriya and enjoys reading, travel and singing.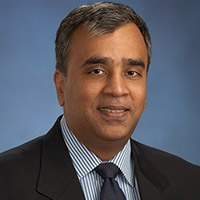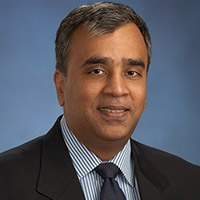 Kiran Shah
Goldmansachs
Kiran is co-head of the Operations Division within Goldman Sachs in Bangalore and is also responsible for the operations division in the fim's Mumbai offie. He serves on several fim committees, including the Bangalore executive committee and the operations division operating committee. He moved to Bangalore in 2007, having previously worked in Hong Kong and Mumbai to build the India domestic equities and listed derivatives businesses for the fim. Kiran joined Goldman Sachs in 2006 and was named managing director in 2008. Prior to joining the fim, Kiran held senior positions at J.P. Morgan and Bank of America in Mumbai. Kiran is a member of the Institute of Chartered Accountants of India, Institute of Cost and Works Accountants of India, and the UK Institute of Risk Management. He graduated from the University of Bombay in 1989.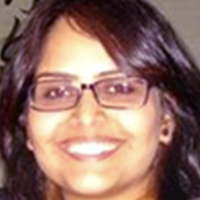 Manjula Sriram
Tata Sustainability Group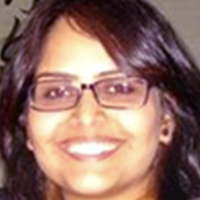 Manjula Sriram
Tata Sustainability Group
Manjula Sriram is currently a part of the community services team at Tata Sustainability Group (TSG), with the key responsibility of managing the Tata Group volunteering program,Tata Engage. Prior to joining TSG, she worked as a strategy consultant with Tata Strategic Management Group, addressing top-of-the-mind concerns of CXOs. She has diverse experience across Strategy formulation, Portfolio diversifiation & review, Organization redesign, Strategic sourcing and Supply chain optimization. While at Tata Strategic, she helped develop a collective CSR agenda for the Tata Group and helped dimension the Tata skill development initiative – Tata STRIVE. She holds a Bachelor's degree in Information technology from SNDT University and a Master's degree in business administration from Indian Institute of Management Calcutta.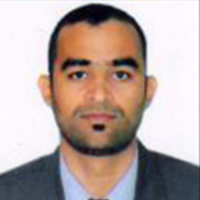 Manmohan Singh
Kaivalya Education Foundation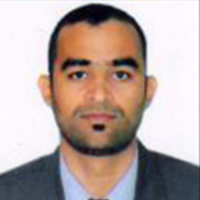 Manmohan Singh
Kaivalya Education Foundation
Manmohan is a Program Director and Founding Member of Kaivalya Education Foundation (KEF) and Piramal Foundation for Education Leadership (PFEL). Manmohan oversees KEF/ PFEL's Government Advocacy, District Transformation Program (a new program), and Operation (Mumbai). He has over 15 years of experience in design and execution of small and large programs/interventions to improve public health and public education in India. He has also been actively engaged in developing young leaders through Gandhi Fellowship Program. Manmohan has previously worked with WHO, Unicef, Pratham, MSF. He has a PGDM in Conflct Analysis and Peace-building from Jamia Millia Islamia, New Delhi. Manmohan has been called for several regional and national conference, seminar, summit and conventions as speaker/panelists.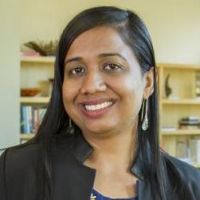 Namita Dalmia
Central Square Foundation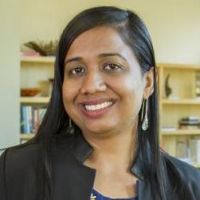 Namita Dalmia
Central Square Foundation
Namita leads Central Square Foundation's work in the area of technology for school education. She also co-manages venture strategy and development for the organization. Her background includes technology, business and education. Previously, she worked with a California based education technology company Education Elements, where she helped design the flgship product for Blended Learning schools. In India, she worked on various education policy projects for two years as part of the National Knowledge Commission, an advisory body under the Prime Minister's Offie. Her other experiences include working on a breakthrough technology at Intel Technologies and co-founding a pan-India non-profi organisation Pankhudi Foundation. Namita has an MBA degree from Stanford University and a B.Tech and M.Tech degree in Electrical Engineering from IIT Bombay.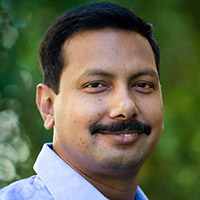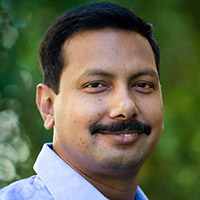 Nitin Gachhayat
Drishtee
Nitin Gachhayat is a social entrepreneur and co-founder of Drishtee. Drishtee started in 2000 delivering e-Governance services to the villagers. Drishtee now works on improving rural livelihood and delivering essential products and services in 5000 villages of India. Drishtee has won numerous awards. Nitin leads the teams for developing relevant services for rural India and technology intervention for its effiient delivery. He has written articles and paper including a coauthored paper on "Rural Business through ICT" which has been published by Institute of Rural Management Anand. He completed his basic education from Orissa and MBA from New Delhi.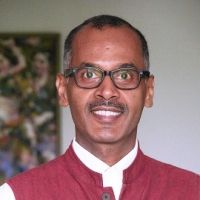 PR Ganapathy
Villgro Innovations Foundation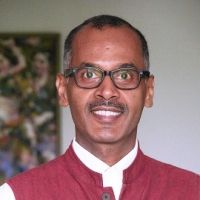 PR Ganapathy
Villgro Innovations Foundation
As President of Villgro, one of India's oldest and most respected social enterprise incubators, PR Ganapathy inspires, funds and mentors social entrepreneurs. He also works on building the social enterprise ecosystem, through organizations like ANDE. He is a pro bono Senior Advisor to Teach for India.He earlier co-founded a venture-funded startup and held leadership positions at small and large corporations (Infosys, Tata Group) in India and the US.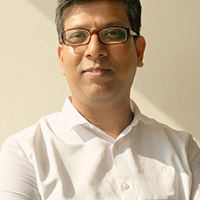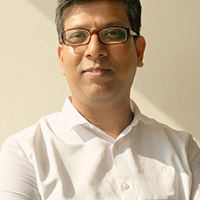 Pranshu Singhal
Microsoft Mobile Devices
Pranshu is the Head of Sustainability Microsoft Mobile Devices (erstwhile Nokia) for India since Aug 2008. He leads the strategic planning and execution on sustainability, and designs sustainability offerings. Pranshu joined Nokia Corporation in Oct 2004 with the fist role as a Project Lead for a European Commission's IPP project based in Finland, followed by a role as Environmental Manager for APAC and China based in Singapore before moving to India in 2008. He has a Bachelors in Environmental Engineering from India and a Masters in Environmental Management and Policy from IIIEE, Sweden. He is a strong advocate of sustainable lifestyles and consumption, and use of mobile technology for sustainable development. He has designed one of the world's largest take-back and recycling program for mobile phones in India, the Create to Inspire Youth Fellowship and the Create to Inspire School Program.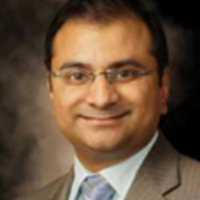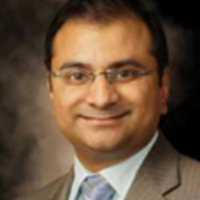 Raj Ivaturi
Literacy India
Raj Ivaturi is the COO of Literacy India. As Literacy India's chief operating offier, Raj is charged to build the operating organization, defie and execute organization and people strategy, assist LI's board of trustees in annual business planning, budgeting, fund raising and monitoring/ tracking process.Prior to LI Raj worked with Deloitte US fims in India for over 11 years, where he grew Deloitte's CSR program from ground up and drove mission in the community through strategic partnerships, and signature programs, through a sustainable engagement model. An architect by education, Raj has over fiteen years of experience spanning various filds including corporate responsibility and sustainability, community investments, employee engagement, communications, design, event management and project management.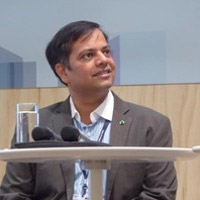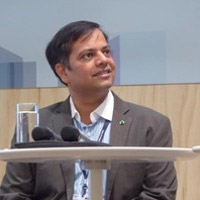 Rakesh Supkar
TechnoServe India
Rakesh is a development professional with 16 years of experience across India, Nepal, and Bangladesh. He focuses on helping smallholders capture increased value from the agri-value chain and fostering entrepreneurship. Prior to TechnoServe, Rakesh worked with Catalyst Management Services Bangalore, where he helped establish the Livelihood Resource Centre 'Vrutti'; and with CARE Odisha where he focused on livelihood restoration, health and nutrition projects. Rakesh is an Engineering graduate from NIT Surat. He has a Masters in Development Studies (majoring in Rural livelihoods, and minor in Environment) from the ISS in The Hague, and MBA in Rural Management from IRMA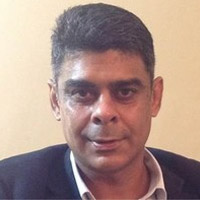 Rohit Bhatia
Aspire Human Capital Management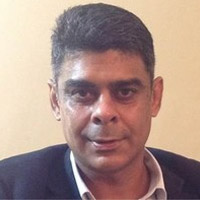 Rohit Bhatia
Aspire Human Capital Management
Rohit is the Managing Director of Aspire. Rohit has 20 years of management experience in consumer industries. After 2 years of Audits with SBB (Ernst & Young affiiate); Rohit spent 12 years in Finance, Planning, Business Development and Supply Chain at Yum! Brands, erstwhile Pepsico Restaurants (KFC/Pizza Hut); 6 years in entrepreneurial roles of which 4 years were in two start-ups: GIRC and Aspire, where he worked closely with the CEOs for fund-raising and business-building. Most recently before rejoining Aspire, he spent 2 years at Macmillan Education working closely with the CEO to drive restructuring and deliver a turn-around. Rohit is very passionate about strong processes and delivery. Rohit has a Bachelor's degree from Shri Ram College of Commerce and is a qualifid Chartered Accountant.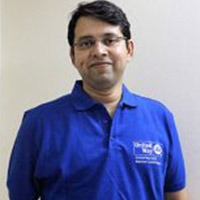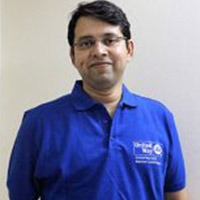 Sachin Golwalkar
United Way of Delhi
Sachin Golwalkar comes with 16+ years of experience and has served in a Senior Management Capacity on two of India's leading child focused organizations – ChildFund International and Plan International\India. He held Program Leadership positions and managed large and diverse program portfolios (education, child protection, health, livelihood, disaster response etc.) spread across several States of India and working with various stakeholders. He is currently the CEO of United Way of Delhi (UWD), which is a chapter of United Way Worldwide with presence in 41 countries with 1800 local affiiates.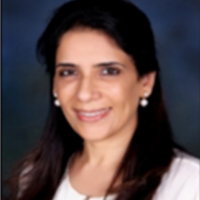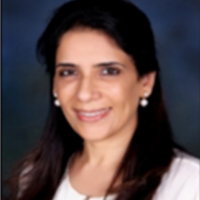 Suzzane Singh
Pratham Books
Suzanne Singh has been the Chairperson of Pratham Books since January 2014 and prior to that was its Managing Trustee for several years. She has been actively engaged with building the organization since it was founded in 2004 to create a new paradigm in children's publishing that creates high quality and affordable multilingual books to democratize the joy of reading. She spent several years in the corporate sector before moving full time into the social sector and also serves on the Boards of Akshara Foundation and United Way Bengaluru. She passionately believes that equity and access to educational resources will provide a level playing fild for all children.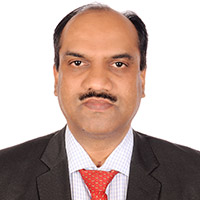 Vivek Prakash
Jubilant Life Sciences Limited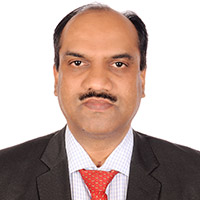 Vivek Prakash
Jubilant Life Sciences Limited
Vivek Prakash has been the General Manager, CSR at Jubilant Life Sciences since May 2006. A post graduate in Labour and Social Welfare acquired his knowledge in social initiatives from over some 20 years of experience in the manufacturing industry. Vivek's key priority is to initiate activities and create a sustainable framework which is aligned with the objectives of MDG. Vivek is instrumental in developing CSR projects into a Self Sustained Social Ventures either through developing community ownership model or developing revenue model to meet the operational expenditure. Vivek's background allows him to extend his expertise to CII Northern Council in the capacity of a Co-Chairman of CSR Committee, mentor committee of CIIE, promoted by IIM Ahmedabad etc.
Enrolled Fellows Cohort 2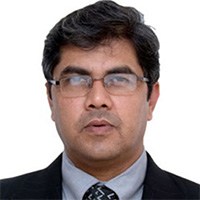 Amirullah Khan
Bill and Melinda Gates Foundation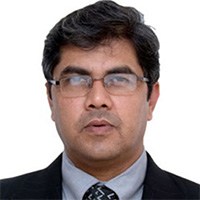 Amirullah Khan
Bill and Melinda Gates Foundation
Amir Ullah Khan is a Development Economist, Research Director at Aequitas and policy consultant to the Bill and Melinda Gates Foundation. Amir graduated from IRMA and has a PhD from the Jamia Milia Central University. He teaches a course on Indian Economic Policy at the Indian School of Business. He is on the Governing boards at the Welhams Girls School, the Digital Empowerment Foundation, Pahle India Foundation, EandH Foundation, ACCESS ASSIST and the India China Economic Council. He has been Director at the India Development Foundation, Deputy Director General at the PHD Chamber of Commerce, Adjunct Professor of Law and Economics at the Edith Cowan University in Perth and Executive Editor at Encyclopaedia Britannica.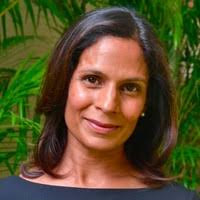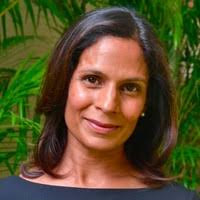 Anuja Master Bose
Anuja Master Bose has led and held senior roles at large philanthropies and social enterprises in India and the US. She has spent the last nine years in India, working with the philanthropies of Dr. Desh Bandhu Gupta, Ramalingu Raju, SKS, and the Templeton Foundation. Prior, Anuja was Managing Director of the Fisher Fund, one of the largest education foundations in the US. Anuja began her career as an investment banker at Merrill Lynch and gained valuable start-up experience at MovieFone, a media and entertainment company that went public. Anuja has a BA from the University of Chicago and an MBA from the Harvard Business School.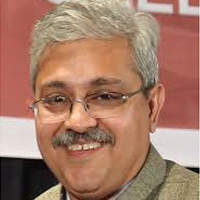 Apoorva Oza
Aga Khan Rural Support Programme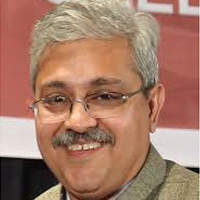 Apoorva Oza
Aga Khan Rural Support Programme
Apoorva Oza (CEO, Aga Khan Rural Support Programme (India)) Mr. Apoorva Oza is the Chief Executive Officer of Aga Khan Rural Support Programme (India). He is a mechanical engineer with a diploma in rural management from the Institute of Rural Management, Anand (IRMA). He has also done a course on "Strategies for Change: Managing NGOs" from Cranford University, United Kingdom, and a three-month course from Cornell University, USA. Mr. Oza started his career as a Deputy Manager (Projects and Engineering) with Gujarat Dairy Development Corporation. He joined AKRSP (India) as a Field Team Leader in 1988 and in 1994, was the Head of Programmes. He was appointed as the Chief Executive Officer (CEO) of AKRSP (India) in 2001. Besides his work with AKRSPI.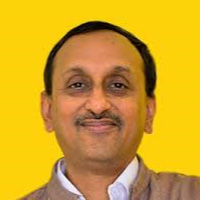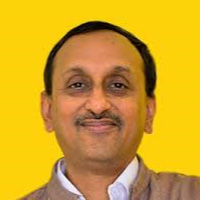 Ashok Kamath
Akshara Foundation
Ashok Kamath has been the Managing Trustee since 2003 and Chairman of Akshara Foundation since July 1, 2008. He has been actively involved in the strategic planning, analysis and expansion of programmes at Akshara Foundation since 2003. An alumnus of IIT-Bombay, he was formerly the Managing Director of the Indian operations of Analog Devices. He opted to leave behind a successful career in the corporate sector and involve himself in the development sector. His alma mater, IIT-Bombay, presented him with its Distinguished Alumnus Award in 2013 for his various initiatives and contributions to the field of child education. Ashok is also a founder trustee of Pratham Books which aims to have A Book in Every Child's Hand.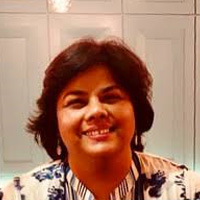 Barsha Poricha
National Foundation for India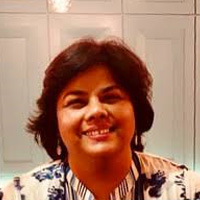 Barsha Poricha
National Foundation for India
Barsha Poricha is Programme Director at The National Foundation for India, where she is involved in working towards NFIs mission of creating a just society by helping people improve their own lives. Her work in the last decade and a half has been towards facilitating, strengthening and institutionalizing community and development processes to enable participatory and inclusive governance. Her core areas of interest and work are governance, youth and gender with a focus on urban and peri urban settlements. She is an Urban and Regional planner from CEPT, Ahmedabad with a Masters Degree from Delhi School of Economics, currently pursuing a PhD from Ambedkar University, Delhi on urban water systems.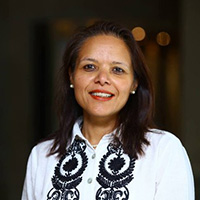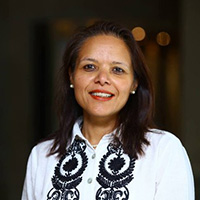 Deepa Kapoor
Punj Lloyd
Deepa Kapoor heads Corporate Social Responsibility at Punj Lloyd with focus on Skills Development. Prior to Punj Lloyd, she was Vice President, Corporate Social Responsibility at Genpact where she worked for 8 years. Under her leadership, Genpact won the Sustainable and Socially Responsible Sourcing Award for the best Employee Engagement Program. Her roles at Genpact included Finance Planning, Global Operating Leader and Business Development. Deepa also worked at Lucent Technologies and BroadView Associates prior to Genpact. She has a BA from Smith College and an MBA from Wharton School.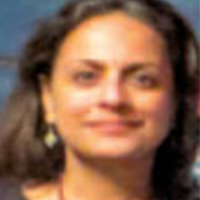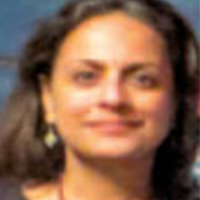 Gauri Arora
Microsoft
Gauri leads Corporate Citizenship at Microsoft in India, and as part of this mandate, owns and drives the Sustainability and Accessibility charters for the India subsidiary, while also managing the overall citizenship communications responsibility. She has been in this role for the past five and a half years. Gauri is a communications professional with over 22 years experience, and has a diverse background across all aspects of communications, both at an agency and at the corporate end, and has even run her own entrepreneurial venture for several years. Gauri has a B.Com degree from Sydenham College, Bombay and a Masters in Communication Studies from Emerson College, Boston, U.S.A.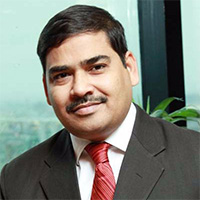 Jitendra Routray
Renew Power Ventures P Ltd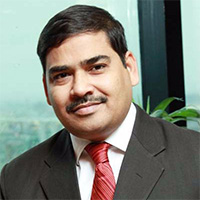 Jitendra Routray
Renew Power Ventures P Ltd
Jitendra Routray is the Head CSR at ReNew Power Ventures Pvt. Ltd. Jitendra's previous professional association have been with Civil society organisations like Development Alternatives, Help Age India ,MAMTA – Health Institute for Mother and Child, CARE India and ANaRDe Foundation. Jitendra's last assignment before joining ReNew Power was with TATA Teleservices Limited as Lead CSR and Affirmative Action (AA). Jitendra completed his graduation and post-graduation from Utkal University in Orissa after which he completed his PG diploma course in Rural Development from IGNOU, New Delhi. He also completed a certified course in social leadership from George Washington University, USA.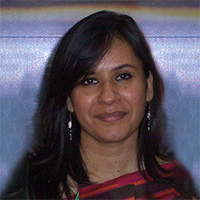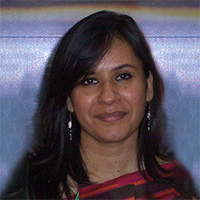 Madhu Singh Sirohi
Vodafone Foundation
Madhu Singh Sirohi is Country Head- Vodafone Foundation. Previously, she was Country Head for Corporate Responsibility & Environment at Uninor where she lead the GSMA mWomen agenda in India and conceptualized the award-winning program, Uninor Hand in Hand Citizen Centre initiative. Madhu has also led TERI's (The Energy and Resources Institute) communication vertical before Uninor, where she grew their publishing arm into a formidable business. She graduated in liberal arts from Delhi University and went on to specialize in Education. Madhu is a published academic author with over 75 books in core subjects published under her name.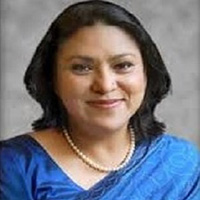 Madhulika Gupta
REPUTE Public Affairs & CSR Solutions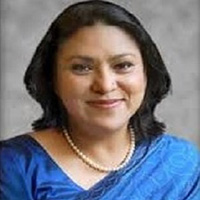 Madhulika Gupta
REPUTE Public Affairs & CSR Solutions
Madhulika Gupta is Founder, CEO of REPUTE Public Affairs & CSR Solutions, a firm that serves Indian and MNC organisations. Prior to REPUTE, she was Head of Corporate Affairs, Citigroup South Asia. She was a member of Citi India's Policy and Management Committee and Operating Committee. She has spoken on CSR and Corporate Communications at IIM Calcutta, MICA and S.P. Jain Institute of Management Studies and Lee Kuan Yew School of Public Policy, NUS, Singapore. She serves on the International Advisory Board for ICCO, Netherlands; is a Member of CSR Committee of the Indian Merchants Chamber; Former Chair of the CSR Committee of Bombay Chamber of Commerce (BCCI); Member of the Executive Council of Indo-American Chamber of Commerce (IACC) and their CSR Knowledge Partner. She is a trainer for Media Spokesperson Skills and Crisis Communications.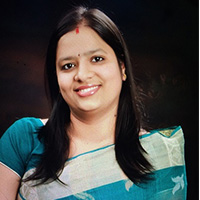 Pavithra YS
Vindhya e-Infomedia Private Limited (Vindhya)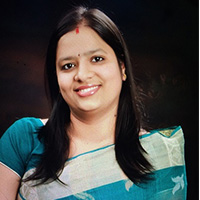 Pavithra YS
Vindhya e-Infomedia Private Limited (Vindhya)
Ms. Pavithra Y S is founder & Managing Director of Vindhya ,which is a socio-economic venture started by her in 2006.It is a for profit organization whose employee base majorly consists of people with disabilities (PWD's) & women from weaker sections of the society. She has been able to grow the company from 5 PWD's to close to 600 PWD's. Her vision is to employ 5000 PWD's by 2020. Some of the prominent recognitions received are Karnataka State Award and recognized as "one of the 25 leaders of tomorrow" by Times of India. She is a commerce graduate from Bangalore University and has done her Executive General Management Program from IIM-Bangalore.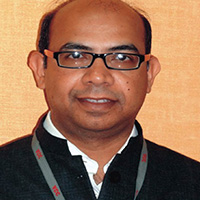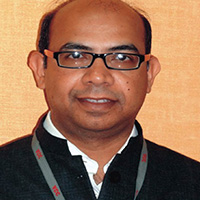 Pratyush Kumar Panda
ACC Limited
Pratyush is a CSR & Sustainability professional with 18 years of experience. He has done MBA(RM) from XIMB and M.A.-Sociology from SVU. He is also a certified Sustainability Assurer, GRI-G4 reporting and Certified Corporate Director. He is also a Aspire Circle Social Leadership Fellow. He has worked 10 years with CARE and 5 years with Vedanta group prior to joining ACC Limited. He is a member of CII National Committee on Education, CII National Committee on Public Health, CII north region committee on CSR and CII National Comittee on Backward District Development. He is a trustee of ACTFID Trust and Ayushman Trust which runs ART Centers in Vellore (TN) and Wadi (Karnataka) respectively. During these 18 years Pratyush has been very passionately working on HIV/AIDs, Malnutrition, Girls Education, Youth & Farmers Livelihood, and on public Policy advocacy
Raj Gilda
Lend A Hand India  
Raj Gilda, a banker turned social entrepreneur, is Co-Founder of Lend A Hand India, an NGO engaged in integrating vocational training as part of mainstream secondary school education. He was recently appointed as a member of National Skill Development Agency (NSDA) by Government of India and an advisor to the "Rashtriya Madhyamik Shiksha Abhiyaan (RMSA)", Government of Maharashtra. Raj has 20 years of varied experience in the fields of banking, insurance, and information technology including working with Citibank, Deloitte Consulting in New York and National Stock Exchange and IL&FS in Mumbai. He is an Electronics Engineer from the University of Pune, CFA, and MBA from the University of Texas at Austin.
Rajeshwari Narendran
Academy of HRD, Ahmedabad
Rajeshwari Narendran
Academy of HRD, Ahmedabad
Rajeshwari Narendran is Professor in HR/OB in MLSU and visiting faculty to IIMs and 17 Universities across the globe, National President of Indian Society for Training and Development 2013-14, Board Member IFTDO and Developing Countries Concern Committee and currently is Director AHRD. Her Tripartite Model for tribal development was adopted by Governor of Rajasthan and got implemented in 2013-14. Individually she is the initiator and motivator of 1500+ MAD (Make a Difference) youth social workers in and around udaipur.
She is recipient of many awards including Vivekananda National award for Excellence in HRD and Training, International Case Writing fellowship and Andrew Towl Fellowship at Harvard Business School.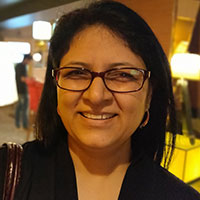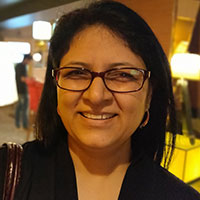 Sakina Baker
Philips India
Sakina Baker is a CSR professional with 20 years of experience in corporate and non-profit sector. She heads CSR at Philips India and prior to joining Philips, she also led CSR at Bharti Infratel, Fortis Healthcare and has also worked with of several voluntary organizations including Voluntary Action Network India (VANI), Katha, National Center for Promotion of Disabled People (NCPEDP) and Rajiv Gandhi Foundation. Over years she has worked on several social development concerns including healthcare, especially inclusion of digital and technological innovation and solutions, skill development, disability, education and policy advocacy. Sakina is also a Commonwealth Professional Fellow.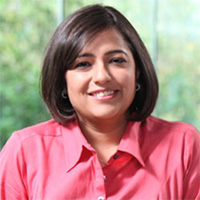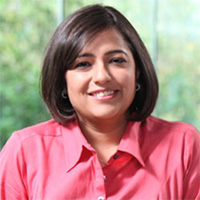 Saloni Malhotra
Safecity ProCraft
Saloni Malhotra is co-dounder of Safecity, a citizen's initiative and platform to share information on sexual abuse in India. She is also the CEO of ProCraft, a new start-up that promotes artisans from 22 states in India to support over 100 different crafts. Prior to Safecity, she founded and ran DesiCrew, a for-profit organization focused on creating knowledgebased livelihood opportunities in small towns and rural areas. She stepped down as a the CEO in March 2012, but continues to participate on the board. An engineer from Pune University, she began her career with WebChutney, the number one interactive media agency in India. She is also pursuing a Masters in Social Innovation in the Digital Context.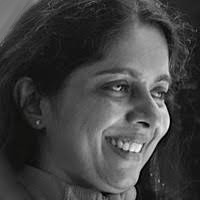 Veena Padmanabhan
Totus HR School Volunteer @ Joy of Giving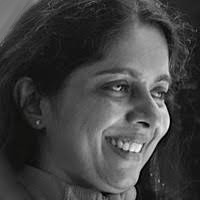 Veena Padmanabhan
Totus HR School Volunteer @ Joy of Giving
Veena Padmanabhan has 19 years experience in the IT & Energy Industry across Corporate and Business HR roles. Multi functional expertise – M&A, Communication & Employer Branding, People Practices, IS and Sustainability Initiatives. Since 2013, she is a volunteer with Joy of Giving Week. www.joyofgivingweek.org and Executive Director with Totus HR School. Veena is an alumni of XLRI Jamshedpur.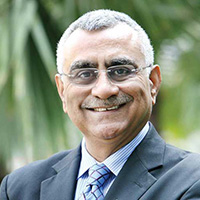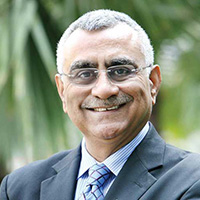 Vijay Chaddha
Bharti Foundation
Vijay Chadda joined Bharti Foundation as its Chief Executive Officer in October 2008. Under his leadership, the Satya Bharti School Program has grown to provide free quality education to over 40,000 children, with special focus on the girl child and marginalized communities, through its 254 schools across six states in India. Previously, Vijay spent over 15 years with corporations (CEO-TUI LePassage, CEO-Carlson Wagonlit Travel and AFL) and 20 years in the armed forces. He is a graduate from the National Defence Academy (Khadakvasla, India); The Canadian Forces Command and Staff College (Toronto, Canada) and M. Sc. (Defense Studies) from Madras University (India).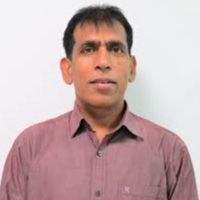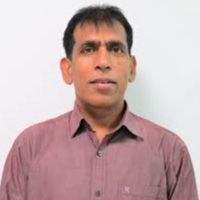 Y. Suresh Reddy
SRF Foundation
Y. Suresh Reddy, is Director of SRF Foundation. He took his Ph. D. in Public Administration from SV University, Tirupati. He has nearly 20 years of programming experience associated with Academic, Govt., NGO and Corporate Foundations, he has so far worked for Byrraju Foundation, Hyderabad; Dr. Reddy's Foundation, Hyderabad; CARE India, New Delhi; State Council of Educational Research and Training (SCERT) and District Institute of Education and Training (DIET), New Delhi. He has many research papers and a couple of books to his credit. His areas of interest include Corporate Social Responsibility, School Education, Information and Communication Technologies (ICT) for development, Building Public Private Community Partnerships for Education, Child Labor, Vocational Skills and Rural Development.
Enrolled Fellows Cohort 1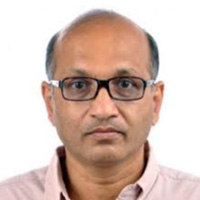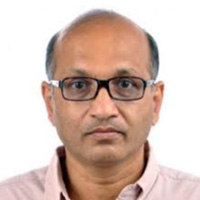 Ajay Singh Mehta
Seva Mandir
Ajay joined Seva Mandir in 1985 and was its Chief Executive from 1990-1999. He then served as the Executive Director of the National Foundation for India for 10 years. He currently sits on a number of boards including the Rajasthan State Planning Board, where he heads a sub-committee dedicated to the voluntary sector. He was educated at Yale University and Jawaharlal Nehru University. Seva Mandir operates in the southern part of Rajasthan. Its work area encompasses 626 villages and 56 Urban Settlements. The main areas of work include Natural Resource Development, Education, Health, Women's social and economic empowerment, Youth Development, Village Institution Building and promoting Democratic Governance.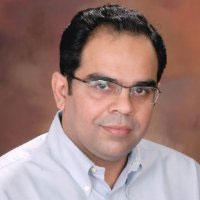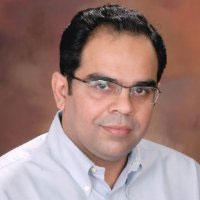 Amit Bhatia
Aspire
Amit Bhatia ( www.amitb.in ), an award-winning social entrepreneur,is Founder of Aspire Impact since 2007, a social enterprise in impact leadership and ecosystem development and Founder of Aspire Circle since 2013, India's pre-eminent fellowship for social leadership. Formerly, as inaugural CEO of The Global Steering Group for Impact Investment or GSG from 2017-2020, Amit built the 32-country multilateral, catalysing impact investment and entrepreneurship, for social, climate and economic justice. Prior to GSG, Amit was Founding CEO of India's Impact Investors Council (2014-2017) where he built "Brand India" and grew inbound annual impact investments from USD400mn to USD1.1bn.
Amit was also Founding CEO of WNS Knowledge Services (2003-2007) and Country Manager of FreeMarkets (1999-2003). Most prominently, he was Founder of McKinsey Knowledge Centre (1996-1999). An alumnus of Shri Ram College of Commerce (1989) and Delhi School of Economics (1991), Amit quit a successful corporate career in 2007 to serve the social sector.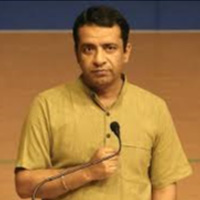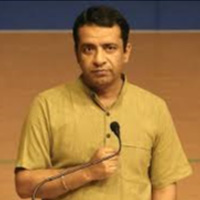 Anshu Gupta
Goonj
Anshu Gupta is Popularly known as the Clothing Man, has done his Mass communications twice and masters in Economics. Starting as a freelance journalist, Anshu left a corporate job in 1998 and founded GOONJ with a mission to make clothing a matter of concern and to bring it among the list of subjects for the development sector. A powerful and inspiring speaker, Anshu addresses many national and international forums to bring clothing on the development agenda and to motivate the youth to take action. An Ashoka & Schwab Fellow, he is a regular speaker in many parts of the world on innovation, leadership, village development, power of youths and social entrepreneurship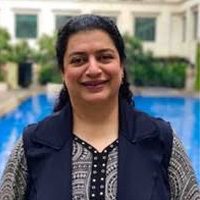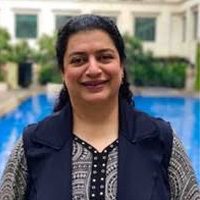 Aradhana Lal
Lemon Tree Hotels Ltd.
Aradhana Lal is Vice President – Sustainability Initiatives and National Sales Coach & Mentor. An MBA from IIM Ahmedabad, Aradhana has 21 years of experience in Sales & Marketing, Corporate Communications and Sustainability. She was earlier Vice President – Sales & Marketing at Lemon Tree Hotels. Aradhana was previously Sales & Operations Manager at Hindustan Lever Network (known as Aviance), the multi-level marketing business of Hindustan Unilever. Prior to that Aradhana was with the Taj Group of Hotels. Aradhana is a passionate movie buff, a theatre enthusiast and an amateur writer.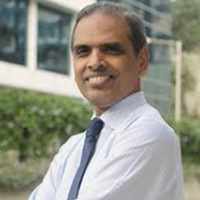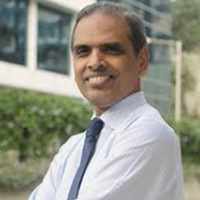 C Babu Joseph
Axis Bank Foundation
C. Babu Joseph is the Executive Trustee and CEO of Axis Bank Foundation. He is also a Certified Associate of the Indian Institute of Bankers. He started his career as an Assistant Professor in the Kerala Agricultural University and in 1979 joined State Bank of Travancore, as a Probationary Officer. In June 1995, he moved to UTI Bank (subsequently renamed as Axis Bank) and worked at their Bangalore, Ahmedabad, Basaweshwaranagar and Hyderabad branches. On his promotion as Senior Vice President, he was in charge of Small and Medium Enterprises and Agri Business at the corporate office. He was later made President of the Advances Department that handled Small and Medium Enterprises and Agri Business, Microfinance and the Rural Initiative of the Bank.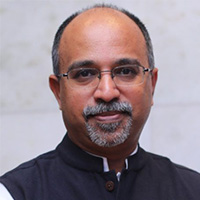 Bobby John
Aequitas Consulting Pvt. Ltd.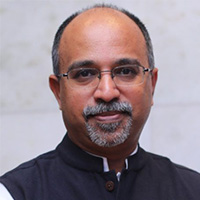 Bobby John
Aequitas Consulting Pvt. Ltd.
Dr. Bobby John stepped out of a career with the Indian Army to work among the rural poor in Maharashtra. He has subsequently worked as the Administrator for the NM Wadia Hospital in Pune. He founded and was Executive Director of Global Health Advocates India. Bobby has also worked as the Advocacy and Public Affairs lead for the India office of the Bill & Melinda Gates Foundation, and as the HIV AIDS Coordinator for World Vision India. He is now the Managing Director of Aequitas Consulting Pvt. Ltd. He has served as a member on the developing country NGO board delegation of the Global Fund to Fight AIDS , TB and Malaria, and also as the Chair of its Ethics Committee.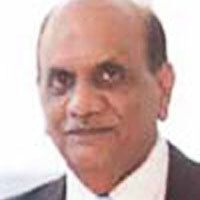 Dr. Girish K. Agrawal
IRMA Center for Rural Infrastructure & CSR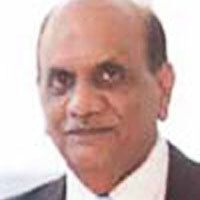 Dr. Girish K. Agrawal
IRMA Center for Rural Infrastructure & CSR
Dr. Girish K. Agrawal is associated with IRMA as faculty and Chair, Center for Rural Infrastructure and CSR. He earned his Ph.D from IIT Bombay and M.B.A and B.E. from DAVV Indore. He was earlier associated with IIM Indore and IIFM Bhopal in a teaching role. He has worked on several consulting assignments for various bodies of Government of India, Government of Gujrat and Rajasthan, Cooperative Dairy Federation, Edelgive Foundation, Access Development services etc. He recently organized a CSR roundtable in IRMA, to identify challenges in implementation of CSR amendments in Companies Act. He also held discussions and seminar with faculty in Michigan State University, USA in June 2014 on CSR issues.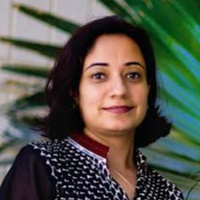 Geeta Dutta Goel
Michael & Susan Dell Foundation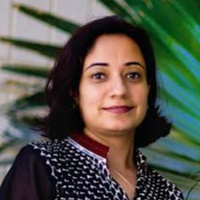 Geeta Dutta Goel
Michael & Susan Dell Foundation
Geeta Goel is a strong champion of equity in opportunity, and "sustainable impact", Geeta entered the world of philanthropy and impact investments in 2007 with the India Office of Michael & Susan Dell Foundation. Over the last several years, she has been part of the Foundation's leadership team steering large-scale transformation, in the form of learning levels in government school systems, creating pathways to high quality professional degrees and aspirational jobs and improving income levels for micro entrepreneurs.She has served on the Boards of Ujjivan Financial Services, Janalakshmi Financial Services, Micro Housing Finance Corporation, Swadhaar FinServe, Arohan Financial Services, Sonata Finance, Basix Sub-K, etc. She was also the Chairperson of India's Impact Investors Council from 2017-2019, and have been on several taskforces on Responsible Finance with the World Bank's Consultative Group to Alleviate Poverty (CGAP).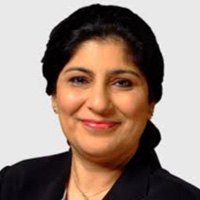 Gita Dang
Talent Advisory Services.com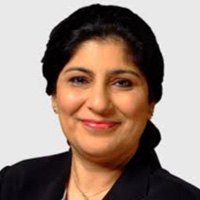 Gita Dang
Talent Advisory Services.com
Gita Dang is the Founder Director of TALENT ADVISORY SERVICES, a boutique executive search firm that focuses on working with leading MNC and Indian companies in a variety of ways to help them execute world-class talent management strategies. Her sector focus is Social Impact, Technology and Consumer.She is also the Founder of Bridge2Inclusion and works with corporates to build accessible solutions for Special Needs. She has co-authored "Special Steps for a Special Child" as well as SPARK Readers & Workbooks with Mrs Meena Cariappa. Ms. Dang holds a MA degree in Economics from JNU. She serves on the Board of TiE Delhi.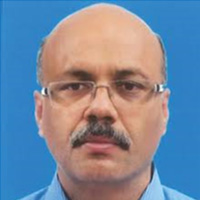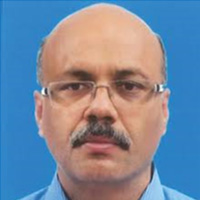 Jitendra Kalra
Dr Reddy's Foundation
Jitendra Kalra is CEO of Dr. Reddy's Foundation (DRF), one of India's largest social organizations pioneering the urban employment generation program. Prior to joining Dr. Reddy's Foundation in June 2008, Jitendra served in United Nations Industrial Development Organization (UNIDO) for seven years. During this period he pioneen red the 'cluster development' approach in India. An accomplished international trainer on cluster development, he has also worked with the Commissioner of Industries (Govt. of AP), Department of Science & Technology and Development Commissioner (MSME), Govt. of India, as well as various financial/support institutions, NGOs and Chambers of Commerce. Jitendra has also served as a civil services officer for 10 years in the Indian Railway Accounts Service.
Meenakshi Batra
Charities Aid Foundation
Meenakshi Batra is CEO of Charities Aid Foundation India. In the past, Meenakshi worked as Country Director for Save the Children in Afghanistan, Country Director for Child Fund International in India and Indonesia, and a similar role for War Child in Afghanistan. She has also worked with Oxfam, DFID (British Bilateral Aid), KRIBHCO Indo-British Rainfed Program and National Labor Institute (GOI) in different roles in Afghanistan, Bangladesh, India, Indonesia, Nepal, and Sri Lanka.
Meenakshi holds a Post Graduate degree in Child Development and Family Welfare. Meenakshi has undertaken advanced studies in the areas of Environment Education (Centre for Environment Education), Gender and Social Development (London School of Economics and Wye College UK) and Leadership Development.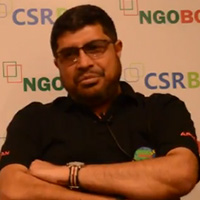 Pankaj Ballabh
BP India Services Private Limited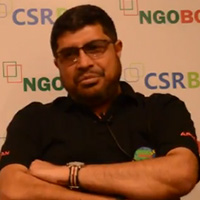 Pankaj Ballabh
BP India Services Private Limited
Pankaj Ballabh is Head- Sustainable Development, BP Exploration (Alpha). Pankaj has spent more than two decades working on social/development issues- – while the first decade was with NGOs working in Rajasthan, the second decade has been with large energy companies. In between these two stints he spent nearly two years working as a full time mom, which he believes was his most challenging assignment till date. He is a passionate believer in making the core of the business "responsible" and in the value of 'positive impacts'.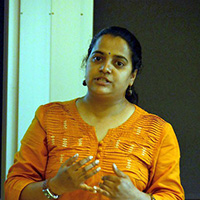 Pankti Jog
Mahiti Adhikar Gujarat Pahel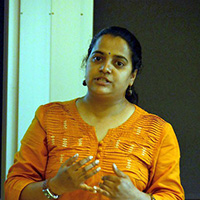 Pankti Jog
Mahiti Adhikar Gujarat Pahel
Pankti Jog, is the Executive Secretary for Mahiti Adhikar Gujarat Pahel (MAGP) group. In 2006, MAGP launched the first legal RTI helpline in India, as a support system for citizens to raise awareness and provide help in filing RTI applications. Pankti was also a member of National Task force on RTI and has played key role in drafting guidelines on RTI for pro-active disclosure, now adopted by Dept of Personnel and Training, GOI. Pankti was also awarded "Saathiship" by AID. She has done master in Physics and post master research in Physical Oceanography in National Institute of Oceanography, Goa. She opted to work in Social field after the earthquake of 2001.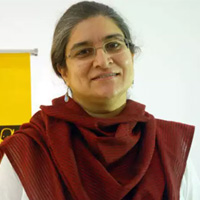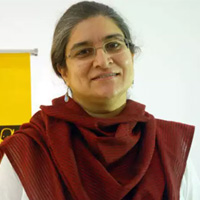 Puja Marwaha
CRY
Puja Marwaha is the CEO of CRY. Having qualified in Human Resource Management from XISS, Puja Marwaha made the transition from the corporate to the social sector early in her career. Having worked earlier with Citicorp Software, she joined CRY in 1994 to set up the organization's Human Resources function. She is also a member of the National Human Rights Commission NGO panel. For the past 18 years, Puja has helped build an organizational framework for CRY that best captures the essence of justice and equity. Her work is focused on creation of an organizational character that attempts to foster a passion for children and a high degree of individual accountability to children.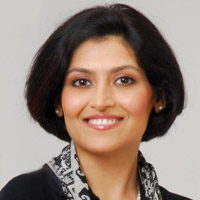 Dr. Shikha Nehru Sharma
Nutri-Health Systems Pvt. Ltd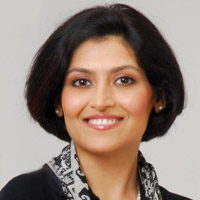 Dr. Shikha Nehru Sharma
Nutri-Health Systems Pvt. Ltd
Dr. Shikha Sharma is the Founder of Nutri-Health, a company in the business of disease prevention and health promotion. The organization has 7 clinics and a Nutrition call centre with over 100 full time employees. Shikha earned her medical degree in 1992 from New Delhi. She is a Fellow of the Third Generation Class of Aspen India's Leadership Initiative. Shikha is an active media campaigner on health and wellness with a weekly column for the past several years in The Hindustan Times and in The Times of India, Femina, Cosmopolitan, NDTV, CNBC, Delhi Doordarshan, etc. She currently is the National Health Chair for Young Indians, a subsidiary of the CII. Hailed as "Top 50 Young Achievers of the Country" by India Today, Shikha also runs a foundation called Divyashakti, working in the area of health and education of slum children.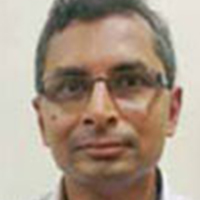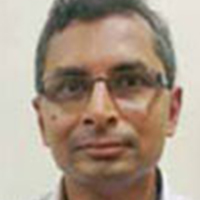 Sridhar Iyer
E&Y
Sridhar Iyer is the National Director – CSR for Ernst & Young India focussing on the 3 E's i.e. Education, Environment and Entrepreneurship. A Chartered Accountant by profession, Sridhar was worked in various capacities with the last as the Chief Financial Officer of Ernst & Young India. Sridhar focusses on working back closely with partner organizations in applying business principles of cost optimization, scalability and replicability to the social sector and helping create low cost, scalable and sustainable models.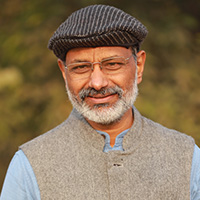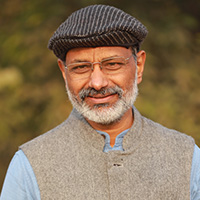 Ved Arya
SRIJAN
Ved Arya is the CEO of SRIJAN. He has a degree in Engineering from IIT Kanpur and a Master's degree in Business Administration from IIM Ahmedabad . He began his career in the private sector as a management consultant (TCS). He was one of the few who built Professional Assistance for Development Action (PRADAN) along with others. In 1997, Ved left PRADAN and set up Self-Reliant Initiatives through Joint Action (SRIJAN), which is known as one of the leading rural livelihoods promotion organizations in the country today. Ved has been on several policy-making bodies including the Steering Committee on Rural Development of Planning Commission that developed the draft 12th Five Year Plan.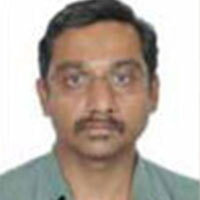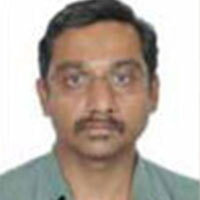 Venkatesh Malur
Sampark Foundation
Venkatesh Malur is the President at Sampark Foundation. At Sampark Foundation the focus is on leveraging expertise in "frugal innovation" to invest in large-scale transformation in the field of education, livelihoods and water and thus help create a million smiles. Prior to that heworked with UNICEF for nine years as an Education Specialist till early 2013.Venkatesh Malur has been closely associated with the policy formulation at the national level for the implementation of the Right to Free & Compulsory Education Act. He has been a member of several committees and taskforces constituted by the Government and Joint Review Missions for the Education for All Program. In addition to this Venkatesh has been instrumental in creating a RTE Forum- a platform of around 10000 NGOs from 12 states across the country. Venkatesh holds a Masters degree in International Politics from Jawaharlal Nehru University, New Delhi and in Economics from University of Mysore.
CONTACT US
2, Akashneem Marg, DLF City Phase 2, Gurgaon, Haryana, India
Phone: +91 9811018203
Email: admin@aspirecircle.org