Impact Future Project 2020
Affordable Housing & Sustainable Urbanization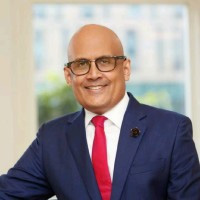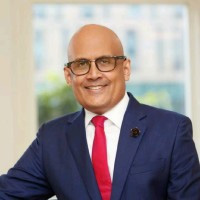 Abhishek Goenka
CoWrks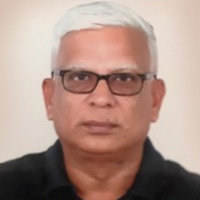 AN Venugopal
RMZ Foundation at RMZ Corp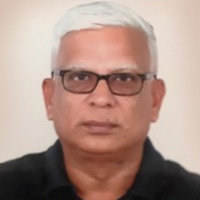 AN Venugopal
RMZ Foundation at RMZ Corp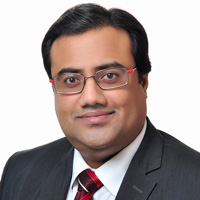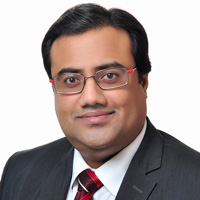 NSN Murty
PwC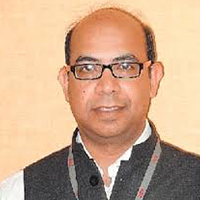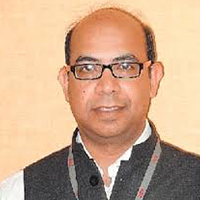 Pratyush Panda
ACC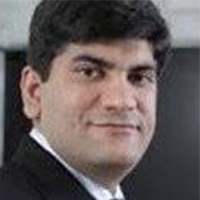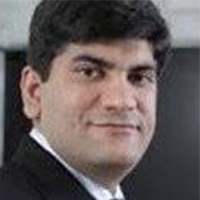 Rajat Arora
Elevar Equity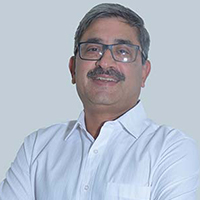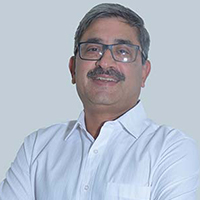 Sanjay Chaturvedi
Shubham Housing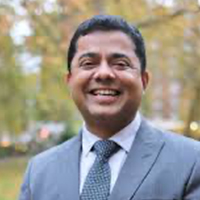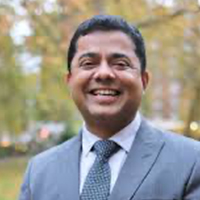 Swapnil Joshi
Infosys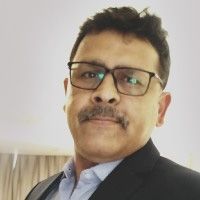 Vikrant Bhagwat
Altum Credo Home Finance Pvt Ltd.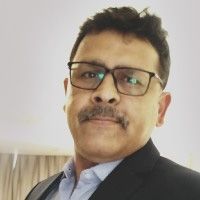 Vikrant Bhagwat
Altum Credo Home Finance Pvt Ltd.
BFSI, Financial Inclusion & FinTech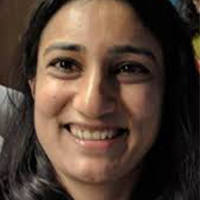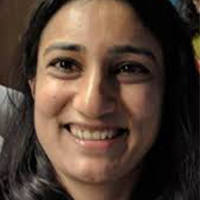 Aarti Wig
Yunus Social Biz
Aarti Wig is co-founder and heads Future Thinking, at Yunus Social Business. An Aspen Fellow in 2019, Asia 21 Fellow for young leaders making a difference in 2014 and is also on the BMW Foundation Responsible Leaders network. She holds Masters from London School of Economics.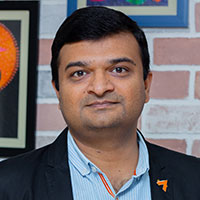 Abhishek Agrawal
Accion
Abhishek Agrawal is Accion's Chief Regional Officer for South Asia, based out of India, and is responsible for overseeing Accion's operations in the region. As an Accion representative, Abhishek serves on the boards of SubK, DVARA – KGFS, Vindhya E-Infomedia, and Saija Finance. Abhishek also served as CFO for more than 12 years in several countries, including at Swadhaar Microfinance starting in 2010, in his capacity as global staff for Accion. In earlier roles, Abhishek worked with FINCA International as CFO in different affiliates. Prior to that, he acted as an advisor to the Institute of Chartered Accountants (ICAI), where he worked on a number of projects in Municipal reforms and financial management for local municipal bodies. Abhishek has a Ph.D. in Municipal Financial Reforms and Chartered Accountant (FCA) from ICAI. He did his MBA with a specialization in finance at Rai International University.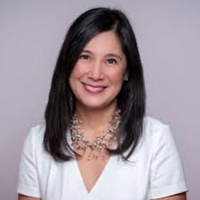 Alison Eskeson
Asia-Pacific Mastercard Centre for Inclusive Growth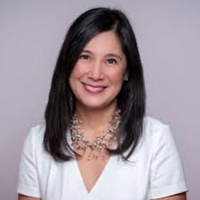 Alison Eskeson
Asia-Pacific Mastercard Centre for Inclusive Growth
Alison Eskesen has worked for over 20 years in development and finance, mobilizing nearly $3 billion in capital for impact projects. Through strategic partnerships in over 30 countries, Alison has built a track record of measurable social and environmental results.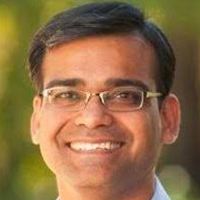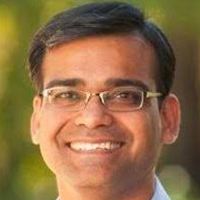 Alok Mittal
Indifi Technologies
Alok Mittal is Co-founder and CEO of Indifi, India's leading full-stack platform for enabling debt financing for small businesses. He is also an active angel investor, co-founder of Indian Angel Network, and on the board of TiE (The Indus Entrepreneurs) Delhi.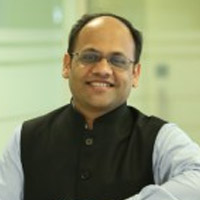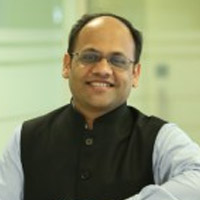 Anurag Agarwal
Aavishkaar Group
Anurag Agrawal is Partner at Aavishkaar. As CEO of Intellecap earlier, he setup the Investment Banking Practice and incubated I3N (Intellecap Impact Investment Network) – India's first impact focused angel network. He led incubation and acquisition of the 3 NBFCs – IntelleCash, IntelleGrow and Arohan.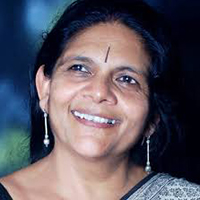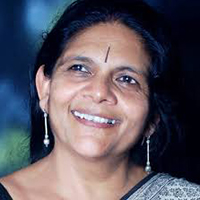 Chetna Gala Sinha
Manndeshi Bank
Chetna Sinha is the Founder of Mann Deshi Bank and its Foundation. Co-chair of World Economic Forum 2018, Co-chair of Financial Inclusion at W20 Summit 2018, Member of BRICS 2021 women's business alliance, she was awarded the Nari Shakti Puraskar – highest Indian civilian award for women by the President of India.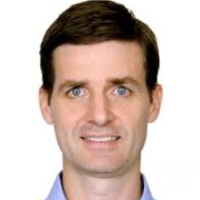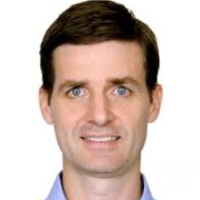 Eric Savage
Unitus Capital
Eric Savage is Co-founder & CEO of Unitus Capital.  Eric has led the company in raising US$3 billion for various impact businesses. UC also has an impact lending business and growth equity fund. Eric is a graduate of Duke and Harvard, and an Aspen Institute fellow.
Michael & Susan Dell Foundation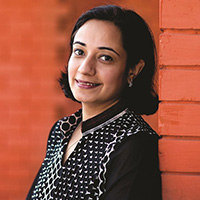 Geeta Goel
Michael & Susan Dell Foundation
Geeta Goel  is the Country Director of Dell Foundation India. She manages the strategy and implementation in two key areas – Education and Family Economic Stability. She's on the Boards of Ujjivan, Janalakshmi, Swadhaar, Arohan, and Micro Housing Finance Corporation.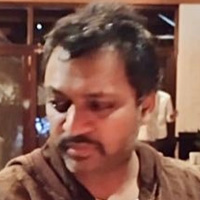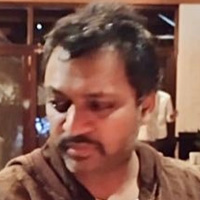 Himanshu Bansal
Mastercard
Himanshu Bansal leads Mastercard's digital inclusion focussed social impact business – Community Pass. He focuses on digitising the rural ecosystem through Mastercard's digital offline rails and AgriTech solutions in South/ SE Asia. Himanshu is a financial sector strategist, consultant, ex-banker from Citi and MBA-IIM Kolkata.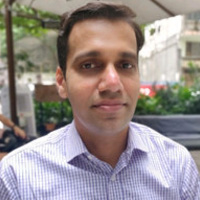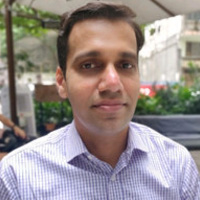 Hitesh Sethia
ICICI Bank
Hitesh Sethia leads Transaction banking at ICICI Bank. He has over 2 decades of global experience with expertise in the domain of technology led banking solutions in payments, trade finance and supply chain finance. Hitesh is a Chartered Accountant and alumni of Harvard Business School.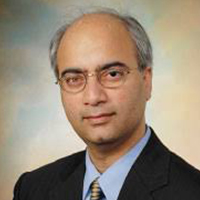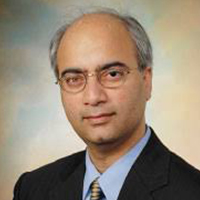 Kapil Mehta
SecureNow
Kapil Mehta is the co-founder of SecureNow, an award winning insurance broker, focused on MSMEs. He is an elected director in the Insurance Broking Association, the policyholder representative for a life insurer, and on the SME advisory board of a general insurer.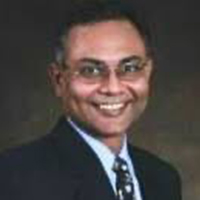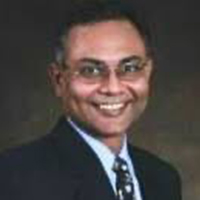 Madhur Mehta
MSPL Consulting
Madhur Mehta is an investment banker turned consultant.  Madhur has worked with JPMorgan and Standard Chartered, raising financing for corporations, financials, governments and government agencies globally. Madhur has worked on sustainable finance projects that involve micro-finance, SMEs and women.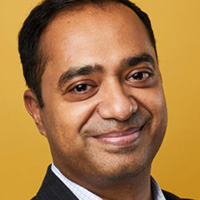 Pradeep Nair
Ford Foundation
Pradeep Nair has over 25 years of global experience across US and India. He started his career in Silicon Valley in technology and strategy, then moved to the social sector, working for leaders like President Clinton, Mayor Bloomberg and Paul Volcker. He currently leads Ford Foundation in India.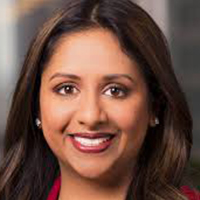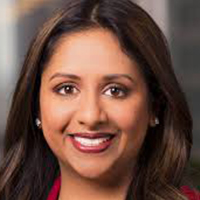 Rekha Unnithan
Nuveen
Rekha Unnithan is the Co-Head for Impact Investing at Nuveen. She established the Impact Investing platform for TIAA. Rekha is a board member of Aeris, on  Advisory Board of Operating Principles for Impact Management and serves as the Chair of the Emerging Markets Private Equity Association's Impact Council.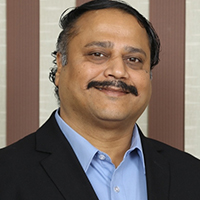 Saneesh Singh
Dia Vikas Capital Pvt Ltd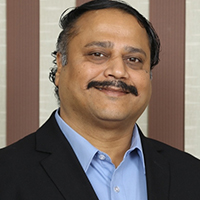 Saneesh Singh
Dia Vikas Capital Pvt Ltd
Saneesh Singh has spent 30 years in development banking, financial inclusion, SMEs and impact investments. He was part of the core team that initiated SIDBI's MF programme and currently leads Dia Vikas Capital-Opportunity International's largest impact investment operation globally.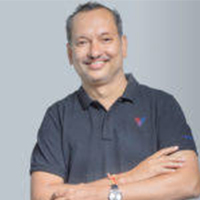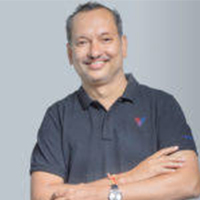 Sanjay Phadke
Author- Fintech Future
Sanjay Phadke is the EVP & Head of Global Platforms, Vayana Network. With 20 years experience in Banking and Financial Services he worked with JPMorgan & HSBC, and led Edelweiss, ICICI, IDFC etc. Sanjay is an Engineer and an alumnus of Wharton Business School.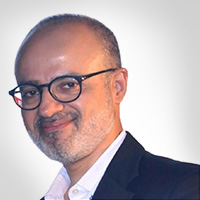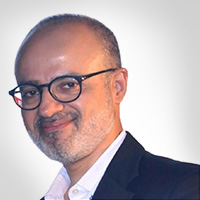 Suresh Sethi
NSDL
Suresh Sethi is the MD & CEO of NSDL e-Governance Infrastructure Ltd. with over three decades of global experience in financial services. He was the Founder CEO & MD of India Post Payments Bank and has worked with Citigroup, YES Bank, Vodafone M-Pesa across India, Kenya, UK, Argentina & US.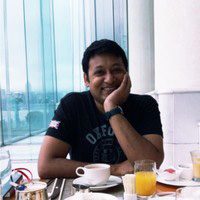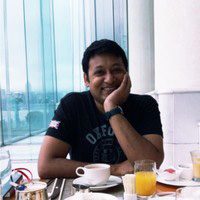 Vipul Sharma
Chqbook
Vipul Sharma is the Founder-CEO of Chqbook – a neobank for small business owners. He has built and led teams across Retail Assets & Insurance. He is passionate about customer experience and the interplay of technology and people in helping achieve customer delight.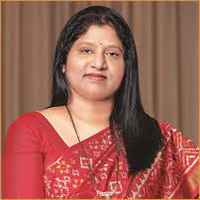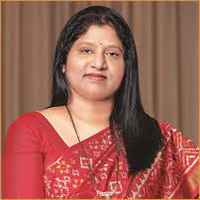 Vishakha Mulye
ICICI Bank
Vishakha Mulye is an Executive Director on the Board of ICICI Bank since January 2016. Ms. Mulye, a Chartered Accountant, has been with the ICICI Group since 1993. She is responsible for domestic and international Wholesale Banking Group, Proprietary Trading Group, Markets Group and Transaction Banking Group at the Bank. Ms. Mulye chairs the Board of ICICI Bank Canada. She is also on the Board of ICICI Lombard General Insurance Company Limited. Vishakha is a member of Aspen Institute's 'India Leadership Initiative'. She was selected as 'Young Global Leader' in 2007 by the World Economic Forum. She received the 'India CFO Award' in 2006 from IMA India for 'Excellence in Finance in a Large Corporate' and 'CA Corporate Leader Award' in 2008 from the Institute of Chartered Accountants. In 2012, she received the 'GR8! Women Awards' from the Indian Television Academy for her contribution as an 'Eminent Personality in the field of Banking'. In 2019, she was felicitated at News 18 Lokmat's award ceremony 'Mukta Sanman' for her work in the field of Business and Finance. Ms. Mulye has featured in several power lists such as the 'Most Powerful Women' in Indian Business' by Business Today and 'Most Powerful Women' by Fortune India. She was also inducted into Business Today's 'Hall of Fame' after being featured seven times in a row in its power list.
Disabilities, Accessibility & Inclusion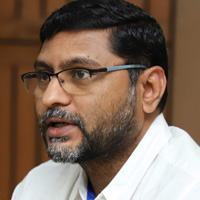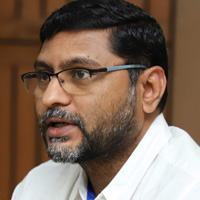 Anand Kutre
Truce Consulting
Anand Kutre is a mechanical engineer with 25 years of experience across product innovation & development, consulting & delivery, business development, sales & marketing, strategy & negotiations, and lean team management. He is the founder of True Assistive Technology which develops assistive tech products for cars that aid in mobility inclusion.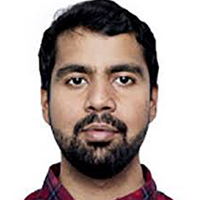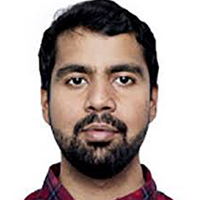 Apoorv Kulkarni
Ola Mobility Institute
Apoorv Kulkarni heads research and advocacy on Accessibility & Inclusion at The Ola Mobility Institute (OMI). He champions the rights of women and Persons with Disability and is working towards making the urban mobility ecosystem Universally Accessible.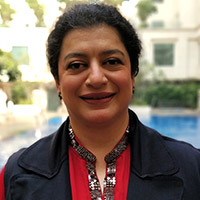 Aradhana Lal
Lemon Tree hotels
Aradhana Lal: TedX Speaker and Vice-President, Brand/Communications/Sustainability Initiatives, Lemon Tree Hotels. The company's strategy is to build an inclusive employee base and has been hiring Employees With Disabilities (EWD) for 14 years. Target: current 16% to ~30% FY26.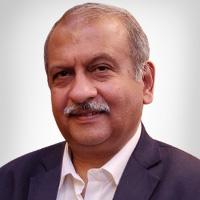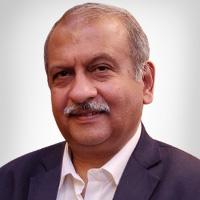 Ashok Pamidi
NASSCOM Foundation
Ashok Pamidi is a purpose driven leader with over 30 years of cross-functional experience in the IT, DEI and social development space. He has the acumen of building and nurturing teams that hold up the vision of the organisations.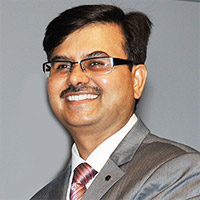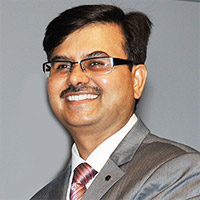 Balendu Sharma
Microsoft
Balendu Sharma Dadhich leads Global Commercial Accessibility Program (GCAP) at Microsoft India and member of the core team running Microsoft's disAbility Employee Resource Group. A passionate advocate for inclusion in diverse aspects of human lives, Balendu actively contributes to the development of accessible technology and runs initiatives to build societal awareness and skills on accessibility.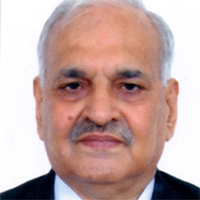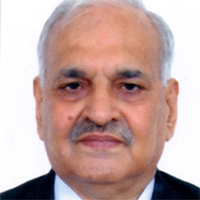 Bhushan Punani
Blind People Association
Bhushan Punani – Joined Blind People's Association after completion of PGP (SPA) from IIM Ahmedabad as Project Manager. It has emerged as India's most leading disability development organization. It is known for its professional management, transparency, accountability, and innovative approaches. Had the opportunity of drafting disability law for the country and developing policy for Gujarat. Developed the concept of portfolio management for NGOs.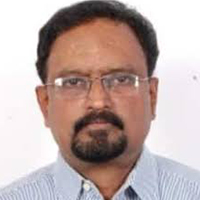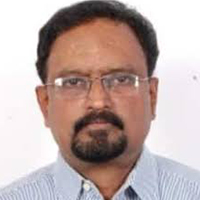 John Alex
Equitas Holdings
John Alex set up Social Initiatives to address requirements of small clients in the field of Health, Education, Skill Development, and Placement for unemployed Youth, inclusive model for PwD  & transgenders, after joining the Management of Equitas in 2008. They won the 1st  national CSR award from the Ministry of Corporate Affairs.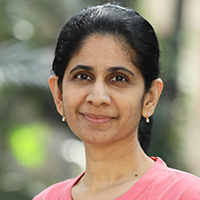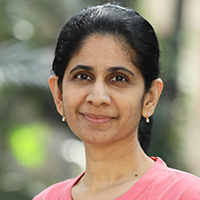 Prof Mukta Kulkarni
IIM Bangalore
Mukta Kulkarni is a Professor at the Indian Institute of Management Bangalore. Most of her work concerns the workplace inclusion of persons with a disability. Her research has been recognized by several top-tier international journals and by the Academy of Management.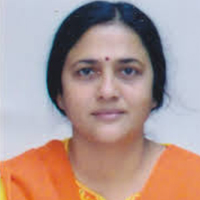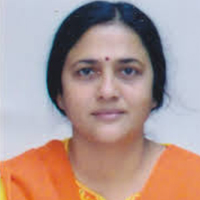 Nandini Rawal
Blind People Association
Nandini Rawal is the Executive Director at Blind People's Association & Treasurer of ICEVI,( International Council for Education of Children with Visual Impairment). With  40 years of experience, she has been working for cross disabilities including mental illnesses. She has authored 7 books, published 134 articles, and presented over 300 papers internationally.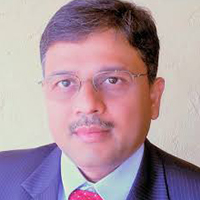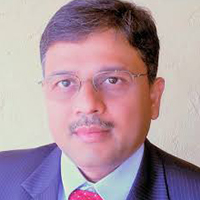 Pranav Desai
Voice of SAP
Pranav Desai is a founder of www.voiceofsap.org, Vice President (Sales) with NTT DATA (Japanese MNC), and was appointed as an Honorary Advisor to Govt. of India, Ministry of Social Justice. He is a polio survivor and lives in Los Angeles.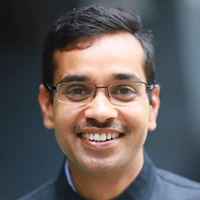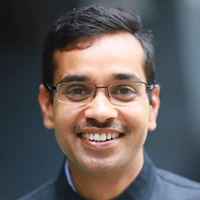 Prateek Madhav
AssisTech Foundation
Prateek Madhav is corporate-digital-technology-leader whose belief in technology making an impact in lives of PwD encouraged him to focus on promoting disability/ assistive technology start-ups through his venture AssisTech Foundation (ATF). ATF has impacted the lives of 4.22 Lakh PwDs through its portfolio of 21 assistive technology start-ups with 50+ assistive technology products.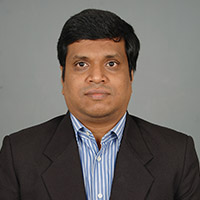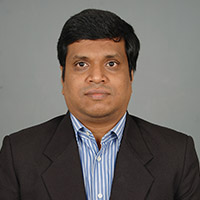 Rajasekharan P
V-shesh
P Rajasekharan (Raja) is co-founder of v-shesh (www.v-shesh.com), an impact enterprise that works exclusively in disability inclusion. v-shesh's work has won several recognitions – most prestigious one being the 2016 National Award as the Best Placement Agency for Persons with Disability.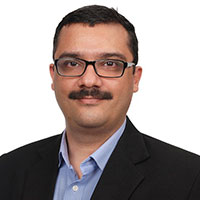 Shashaank Awasthi
V-shesh
As India Advisor, Shashaank brings to the team more than 24 years of experience in banking and finance, and works on pipeline development, pre-investment support including due diligence and post investment support to investee companies. Shashaank sits on the board of two impact businesses, and is a member of the Board of Advisors at The British School in Chennai. Shashaank is also a social entrepreneur and co- founder of v-shesh, an early-stage social enterprise that facilitates access to jobs and other opportunities for low-income individuals in non-metropolitan and rural areas in India. He has a keen personal interest in double bottom-line enterprises, microfinance, financial inclusion, and businesses that generate social returns. Prior to working in the social enterprise sector, Shashaank was a Commercial Banker responsible for building ABN AMRO Bank's regional franchise in India, before leading the largest part of ABN AMRO's Commercial Banking business in India. Shashaank previously worked with IDBI Bank Limited (formerly known as Industrial Development Bank of India) and Tata Group, as well as interned with Bank of America while completing his MBA. Shashaank received his Master of Business Administration in Finance from Narsee Monjee Institute of Management Studies as well as a Bachelor of Commerce in Accounting from the University of Rajasthan. Shashaank has been at Gray Ghost for the last seven years.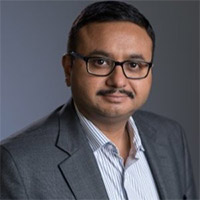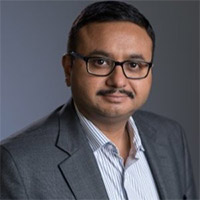 Shivendra Prasad
Innover Digital
Shivendra Prasad has 25+ years of experience and is currently leading the APAC Solutions role at Innover Digital in the areas of supply chain, cost optimization, and data analytics. Skilled in developing strong & sustainable relationships with executive decision-makers in organizations.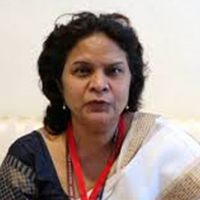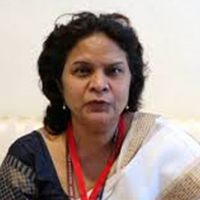 Stuti Narain Kacker
NCPCR
Smt.Stuti Narain Kacker was an Uttar Pradesh IAS officer (1978 batch) and is well known for her contribution to the social sectors. Secretary to the Government of India, she established the Department of Empowerment of Persons with Disabilities. Post-retirement, she was Chairperson, NCPCR till September 2018. She has multidisciplinary experience of diverse sectors such as information and broadcasting, industrial development, public administration, etc.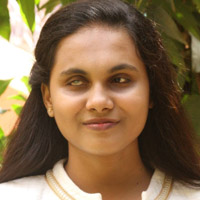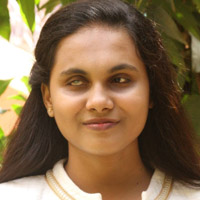 Vidhya Y
Vision Empower
Vidhya is visually impaired since birth. She founded "Vision Empower" – a non-profit focusing on education in science & maths for visually impaired students. Vidhya also co-founded "Vembi Technologies" – creating assistive tech for the visually impaired. She is the first blind student to undertake Maths at a higher secondary level in Karnataka, & the first to pursue Computer Science in UG studies at her university.
Education, Skills & EdTech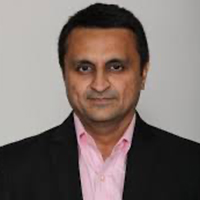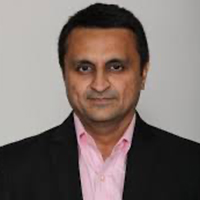 Ajay Maniar
Aavishkaar
Ajay Maniar is a Partner with Aavishkaar Ventures and manages investments in Education, Agri, Logistics, Waste Management, etc. Prior to Aavishkaar, Ajay had worked with Citibank & CARE. Ajay is a chemical engineer from UDCT and MMS from JBIMS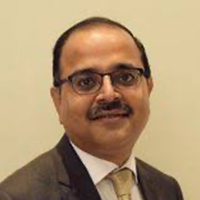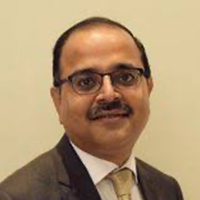 Anurag Pratap
Capgemini
Anurag Pratap is the VP & CSR Leader-Capgemini, with over 23 years of experience in CSR, community development, project management / implementation, grant management, capacity planning and resource Management. He focuses on strategy and charter for Capgemini CSR, crafting relevant goals & policies for programs.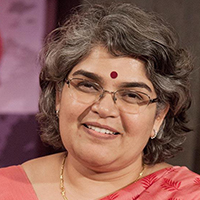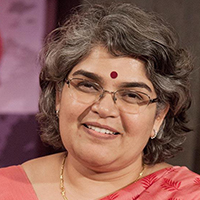 Gayathri Vasudevan
LabourNet
Dr. Gayathri Vasudevan co-founded LabourNet with a vision to enable livelihoods and enhance quality of life, impacting about a million lives, empowering youth, men, & women to become profitable micro entrepreneurs. She also worked for the International Labour Organization (ILO), a UN agency.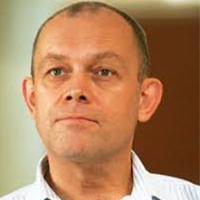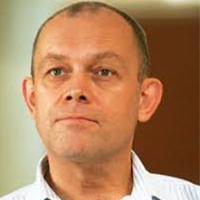 Mark Parkinson
Shriram Schools
Mark Parkinson – CEO of CIA FIRST International School group in Cambodia, He has spent close to 20 years setting up, growing, innovating schools throughout Asia after moving on from a first career in private banking.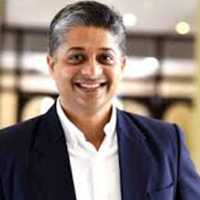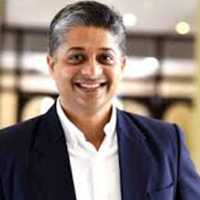 Navtez Bal
Microsoft
Navtez Bal leads Government, Public Sector and Education business for Microsoft in India. He is passionate about supporting education drive through digitally enabled performance improvement transformations. Navtez is involved in helping the government build national data platforms to drive governance and citizen services for India.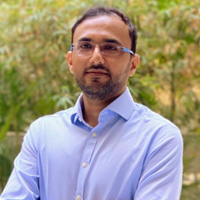 Nirav Khambhati
Kaizenvest Investment
Nirav Khambhati -Since 2018, Nirav focuses on Kaizenvest's education investments portfolio in India and expansion in Africa. He has spent over 20 years with the Tata Group in various roles including as the CEO of Tata ClassEdge and Tata Interactive Systems.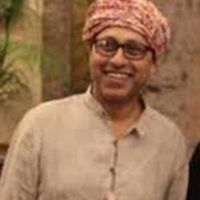 Osama Manzar
Digital Empowerment Foundation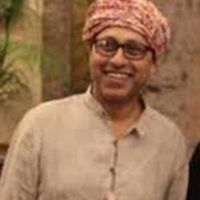 Osama Manzar
Digital Empowerment Foundation
Osama Manzar is the Co-founder of the Digital Empowerment Foundation. In 25+ years, he has worked in the areas of internet, access, digital inclusion, misinformation; was instrumental in making the National Digital Literacy Mission for DEF, designing a video-call based mentorship program for tribal girls.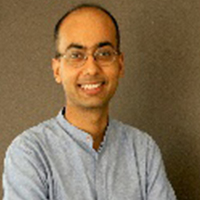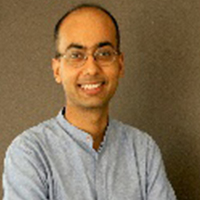 Pranav Kothari
Educational Initiatives
Pranav Kothari is the Chief Executive Officer at Educational Initiatives (EI). During his tenure, he has overseen several large-scale assessment projects with state governments and deployed Mindspark – EI's Personalized Adaptive Learning Software – to help students learn Language and Mathematics.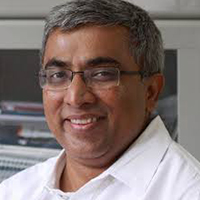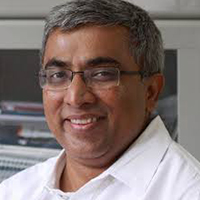 Raj Gilda
Lend-a-Hand
Raj Gilda is a banker turned social entrepreneur and works with Lend-A-Hand India, an organization focused on providing vocational education in secondary schools.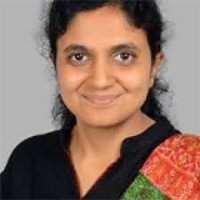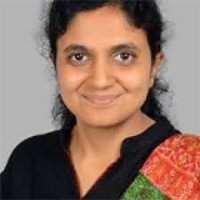 Ramya Venkataraman
CENTA
Ramya Venkataraman is Founder & CEO of Centre for Teacher Accreditation (CENTA), working with ~5 Lac teachers. Recognized among 15 Women Transforming India by NITI Aayog and UN, among 50 Leaders Reviving India's Education and as distinguished alum of both IIT Delhi and IIM Calcutta, Ramya had a 15-year career with McKinsey before CENTA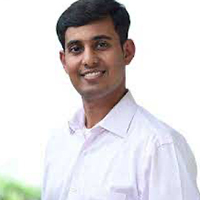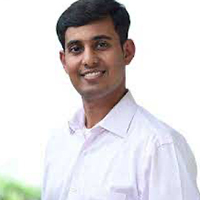 Rathish Balakrishnan
Sattva
Rathish Balakrishnan is the Co-founder and Managing Partner at Sattva. He has extensive experience in conceptualising and implementing strategic large-scale solutions in the social impact sector. He has contributed significantly at governmental policy level in education and skill development.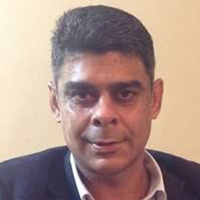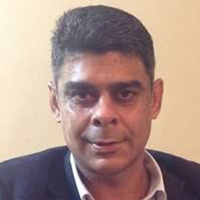 Rohit Bhatia
Social Finance India
Rohit Bhatia is a Chartered Accountant with 14 years in consumer industries & 10 years in social and education companies working  at Yum! Brands–PepsiCo, Audits with SBB-E&Y; at Macmillan Education to restructure and deliver on profitability. Rohit spent 6 years with 2 start-ups- GIRC and Aspire.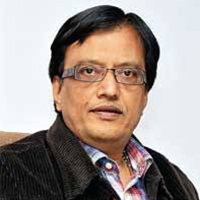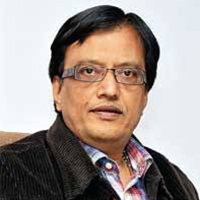 S. S. Mantha
Chair - KL University
Dr. S S Mantha was Chairman-AICTE (2009-15). Thereafter,  he worked as Professor of Robotics, AI and Control Theory, in the Department of Mechanical Engineering at VJTI. Currently he is the Chancellor of KL University-Vijayawada AP, Emeritus Professor VJTI-Mumbai and Adjunct Prof.-National Institute for Advanced Studies (NIAS), Bangalore.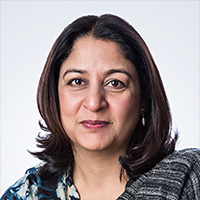 Safeena Husain
Educate Girls
Safeena Husain is the Founder and Executive Director of Educate Girls (EG), an Indian non-profit that mobilises rural communities toward girls' education. Under her leadership, EG has enrolled 950,000+ girls in schools till date, impacted over 11.5 million+ beneficiaries through a 15,000+ strong team of community volunteers.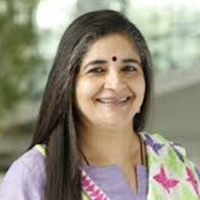 Vikas Goswami
Boundless Environment Resource Solutions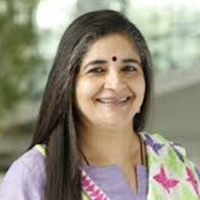 Vikas Goswami
Boundless Environment Resource Solutions
Vikas Goswami has been working in the space of corporate sustainability and CSR for over two decades. At present, Vikas is Head of Consulting at Boundless Environment Resource Solutions Pvt. Ltd and consults on issues of stakeholder mapping, engagement, and strategy.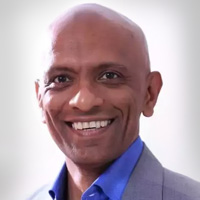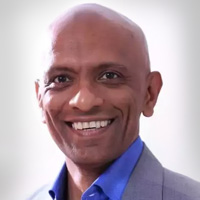 Vipul Redey
Khan Academy
Vipul Redey loves building education systems that work. He has worked at Khan Academy, Cisco, Global Discovery Schools & Pearson Schools India. Currently, the Group Product Manager at Chan Zuckerberg Initiative & an advisor on Barefoot College campus- alumnus of the Stanford University Graduate School of Education
Food, Agri & AgriTech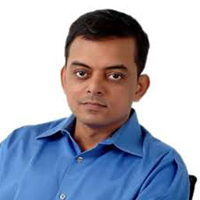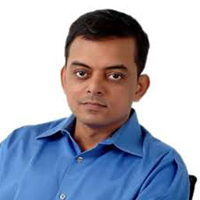 Anuraag Srivastava
Rainshine Entertainment
Anuraag Srivastava is the Co-Founder and CEO, Rainshine India, a leading global entertainment company. Prior to Rainshine he held senior executive roles at organizations such as Zodius Capital, WNS, P&G etc. and founded several other companies in BPO/KPO and Healthcare.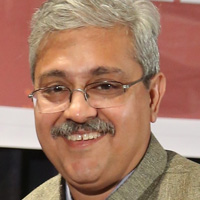 Apoorva Oza
Aga Khan Rural Support Programme(India)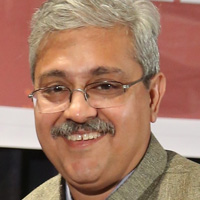 Apoorva Oza
Aga Khan Rural Support Programme(India)
Apoorva Oza started his career with Gujarat Dairy Development Corporation & currently is the CEO of Aga Khan Rural Support Program (India) since 2001. Apoorva co-founded Coastal Salinity Prevention Cell (CSPC), & Sajjata Sangha; and is on the board of CSPC, Society for Women's Action & Training Initiative , Arid Communities & Technology, Pravah, Charkha & Vikas Anvesh Foundation.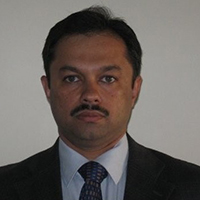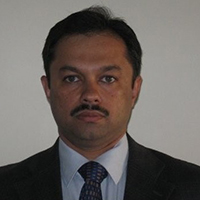 Ashok Varma
PWC
Ashok Varma leads Agriculture, Social & Sustainability, with over 24 years in formulating public policy & advice on large scale reforms & transformation across development sectors. He works with international donor agencies, national & state government on advisory engagements; alongside working with both public & private sector to create social & economic value for the society.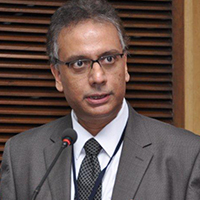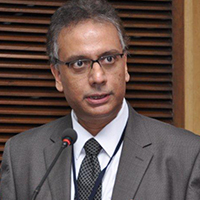 Asitava Sen
CropLife India
Asitava Sen is the CEO at CropLife India. He has over 25 years of global experience  in areas like Public policy, social sector advisory, innovative Public Private Partnership initiatives & blended finance. Prior to CropLife India, Asitava was an independent advisor for The World Bank, International Finance Corporation (2030 Water Resources Group), The World Economic Forum, Food and Agriculture Organization of the United Nations.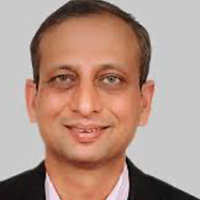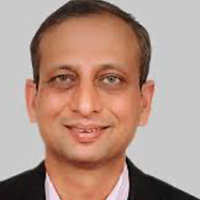 Hemendra Mathur
ThinkAg
Hemendra Mathur is Venture Partner with Bharat Innovation Fund –investing in early-stage deep-tech start-ups. He is also co-founder of ThinkAg – a platform for accelerating the adoption of innovations in agriculture.  He also chairs FICCI Task Force on Agri Start-ups.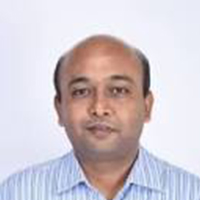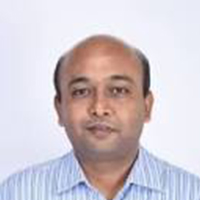 Jinesh Shah
Omnivore
Jinesh Shah is the Co-founder and Managing Partner of Omnivore, a venture capital firm that funds entrepreneurs building the future of Indian agriculture and food systems. He is a member of the IMC Chamber of Commerce and Industry's Agriculture & Food Processing Committee, the core working group of the World Economic Forum related to agriculture, and chairperson of Impact Investors Council's Executive Council.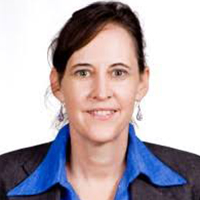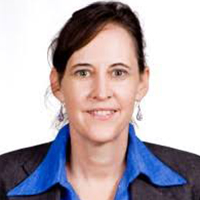 Joanna Kane Potaka
ICRISAT
Joanna Kane-Potaka, an Australian and marketing specialist, has worked largely in agriculture and food, including international nonprofit organizations in five countries in Asia. She founded the Smart Food initiative, selected by USAID and Australia in the top 10 global food innovations.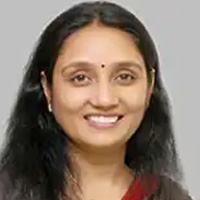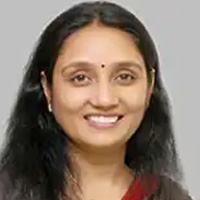 Purnima Khandelwal
INI Farms
Purnima Khandelwal co-founded INI Farms in 2009 & is the first woman CEO of one of the largest fresh fruit companies from India. Purnima is the driving force behind creating India's first "safe food' brand Kimaye leading the entire gamut of brand building initiatives from consumer insights to packaging innovations to distribution. Purnima's experience spans over 20 years including 16 years as an entrepreneur.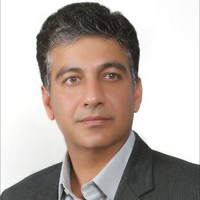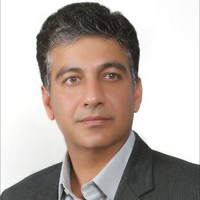 Rajat Tandon
IVCA
Rajat Tandon is the President of IVCA, responsible for planning, developing, & implementing IVCA's regulatory advocacy activities. He was the VP-NASSCOM & headed 10,000 Start-ups initiative, providing support to Indian tech startups. He is passionate about creating value for entrepreneurs, funding partners, and the ecosystem as a whole.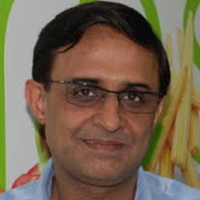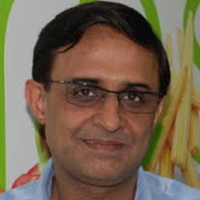 Raman Ahuja
ThinkAg
Raman Ahuja is co-founder of ThinkAg (thinkag.co.in), focused on food & agriculture related technology, supply chains and agro-logistics.  He has been in the agribusiness, consumer products, ingredients industries having spent time at  Hindustan Unilever, built FieldFresh Foods DelMonte & has also led Firmenich – a global leader in fragrance & flavors.- request sent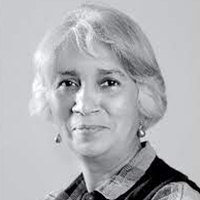 Rema Subramanian
Ankur Capital Fund
Rema Subramanian is the Co-Founder and Managing Partner of Ankur Capital Fund, Investing in transformative technologies for the next billion.  A sector agnostic fund, they are pioneer investors in early stage agritech and biotech in India.  They invest in tech from India for the world.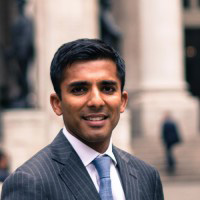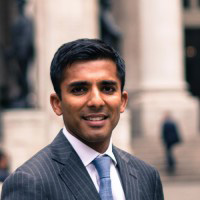 Uday Garg
Mandala Capital
Uday Garg is the Managing Partner and Founder of Mandala Capital, a USD 250m operationally-focused private equity firm focused on sustainable and scalable investments across the food value chain within India and South East Asia.
Healthcare, Pharma & HealthTech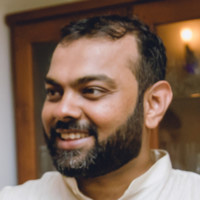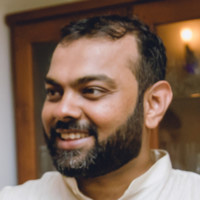 Dr. Ajay Nair
Swasth Alliance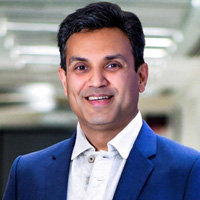 Anant Maheshwari
Microsoft India
Anant Maheshwari is President, Microsoft India. Anant leads Microsoft's engagement with policy makers, customers, and business partners and is responsible for all product, solution, service and support offerings in India. At Microsoft, Anant works to make the company's mission of empowering every person and every organization on the planet to achieve more, align with India's inclusive growth agenda. He is committed to supporting government entities and organizations in India progress on their journey of digital transformation.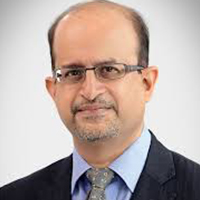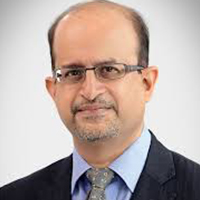 Hemant Manohar
Fmr IMS Health
Dr. Kee B Park
Harvard Medical School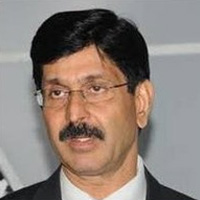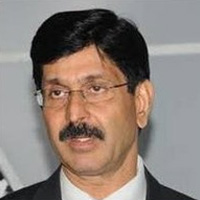 Kewal Handa
Fmr Pfizer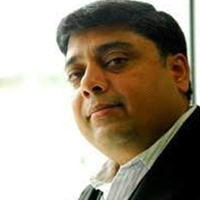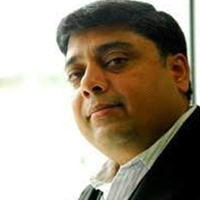 Manoj Kumar
Social Alpha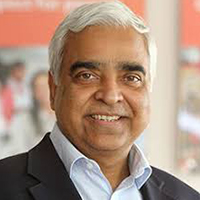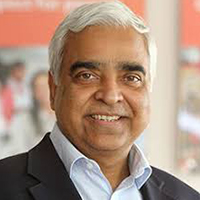 Manoj Kumar
Val-More Action Advisory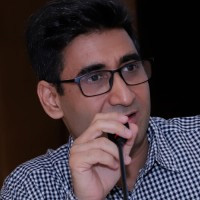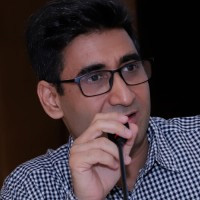 Dr. Naveen Nischal
Meddo Health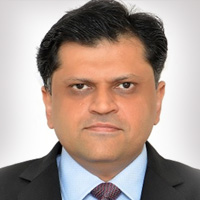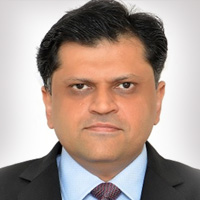 Neeraj Mohan
EY-Parthenon
Rahul Agrawal
Quadria Capital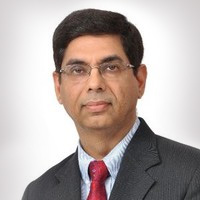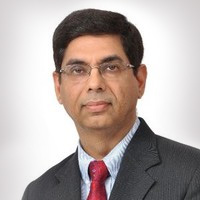 Rajiv Gulati
Fmr-Ranbaxy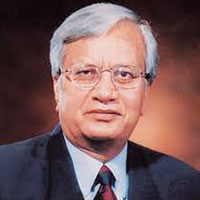 Ravi Kant
Fmr Tata Motors
Ravi Kant has played significant role as CEO/Vice Chairman in making TATA MOTORS (TML) an admired and successful Indian multinational company. He has chaired and held seats on several Tata company boards. Currently he sits on the boards of Vedanta Ltd and Kone, Helsinki, as well as US-based non-profit organizations Enactus and Wonder Work. The Chairman of IIM Rohtak, he is on the advisory board of IIT Kharagpur and IIT  Mumbai as well as on the boards of the NID, and CGIO od the Business School at National University of Singapore.  He has chaired the Advertising Standards Council of India, the Audit Bureau of Circulation and the Society of Indian Automobiles Manufacturers.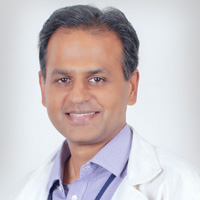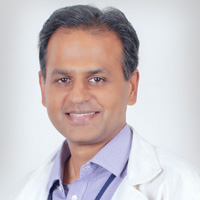 Dr S. Aravind
Aravind Eye Hospitals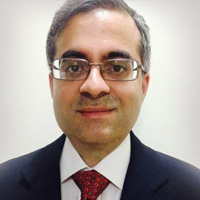 Sameer Wagle
Asia Pacific Healthcare Advisors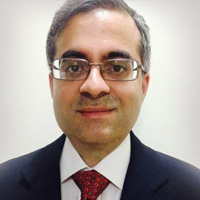 Sameer Wagle
Asia Pacific Healthcare Advisors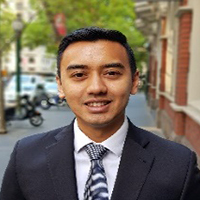 Shanthakumar Bannirchelvam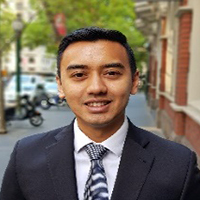 Shanthakumar Bannirchelvam
Global Impact Partners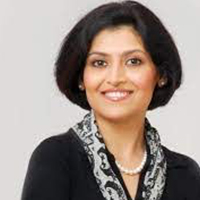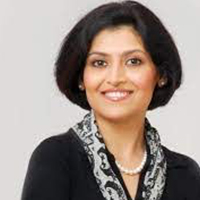 Dr. Shikha Sharma
Nutriwel Health
Dr. Shikha Sharma is the Founder of Nutri-Health, a company in the business of disease prevention and health promotion. The organization has 7 clinics and a Nutrition call centre with over 100 full time employees. Shikha earned her medical degree in 1992 from New Delhi. She is a Fellow of the Third Generation Class of Aspen India's Leadership Initiative. Shikha is an active media campaigner on health and wellness with a weekly column for the past several years in The Hindustan Times and in The Times of India, Femina, Cosmopolitan, NDTV, CNBC, Delhi Doordarshan, etc. She currently is the National Health Chair for Young Indians, a subsidiary of the CII. Hailed as "Top 50 Young Achievers of the Country" by India Today, Shikha also runs a foundation called Divyashakti, working in the area of health and education of slum children.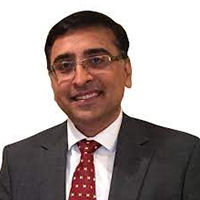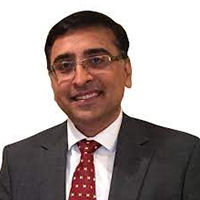 Dr. Shuchin Bajaj
Ujala Cygnus
Dr. Shuchin Bajaj is the Founder Director of Cygnus Hospitals, which is currently operating twelve hospitals across Delhi, Haryana and Punjab with a vision to provide super-speciality healthcare to district towns of the states of India where no such facilities currently exist. It aims to expand to 25 hospitals by 2020. After completing his MBBS from PGIMS, Rohtak, Dr Bajaj did his Doctorate in Internal Medicines (MD) from  Dr SN Medical College, Jodhpur in 2004. Dr Bajaj is associated with Cygnus Medicare since its inception as planner, implementer and monitor of various projects/hospitals being run under its aegis apart from the overall administration of the organization.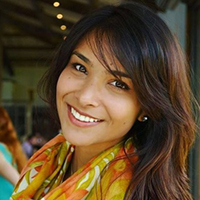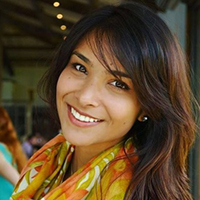 Dr. Tarinee Kucchal
Harvard Medical School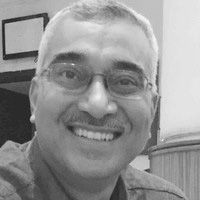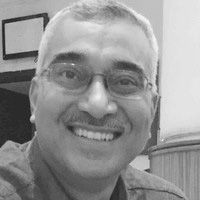 Vikram Anand
Fmr IMS Health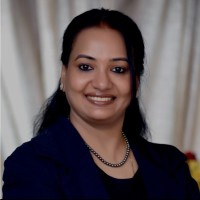 Visalakshi Chandramouli
Tata Captial Healthcare Fund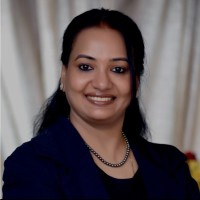 Visalakshi Chandramouli
Tata Captial Healthcare Fund
Renewable Energy & CleanTech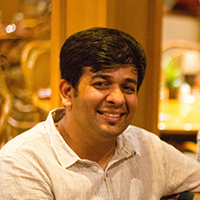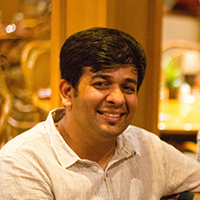 Adwait Joshi
CLEAN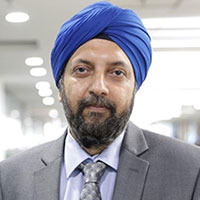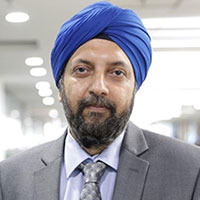 Amarjeet Singh
KPMG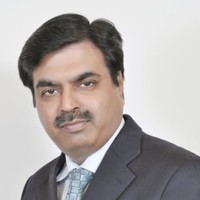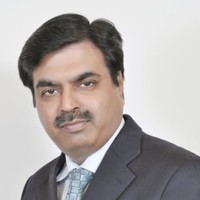 Amit Kumar
PwC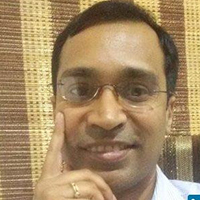 Amit Raje
Second Nature Sustainability Solutions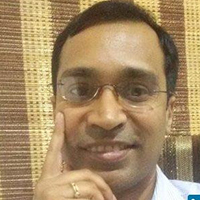 Amit Raje
Second Nature Sustainability Solutions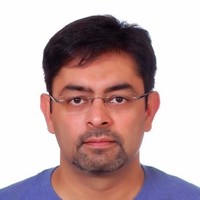 Ashish Mehta
Second Nature Sustainability Solutions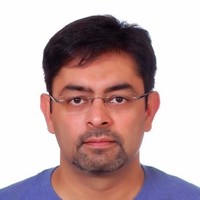 Ashish Mehta
Second Nature Sustainability Solutions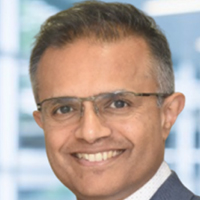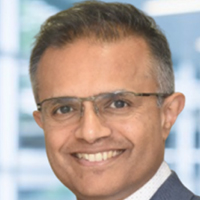 James Abraham
SolarArise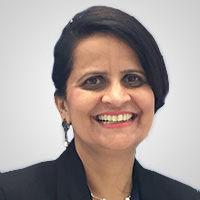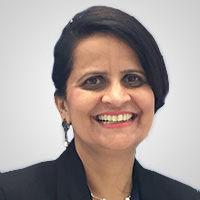 Jamuna Verghese
Dancing Rain Capital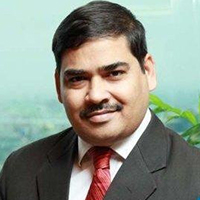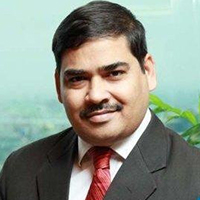 Jitendra Routray
ReNew Power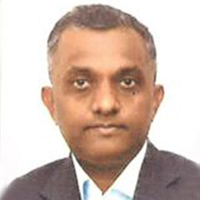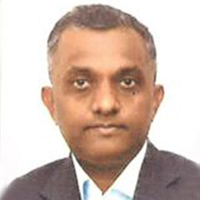 Mayank Choudhary
Asian Development Bank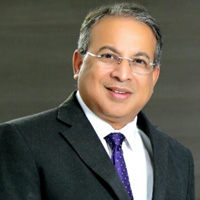 Praveer Sinha
Tata Power
Mr. Praveer Sinha has over three decades of experience in the power sector and has been credited with transforming the power distribution sector and development and setting up of greenfield and brownfield power plants in India and abroad.
Mr. Sinha holds a Master's Degree in Business Law from National Law School, Bengaluru and is also professionally trained as an Electrical Engineer. He is also a member of the Faculty Board at Faculty of Management Studies and a member of Board of Governors at the Indraprastha Institute of Information Technology, Delhi. He is a Research Scholar at the Indian Institute of Technology Delhi and is also a visiting Scholar at Massachusetts Institute of Technology, Boston, USA.  Before his appointment in Tata Power, Mr. Sinha was the CEO & Managing Director of Tata Power Delhi Distribution Limited (Tata Power-DDL). Tata Power-DDL is a Public Private Partnership (Joint Venture) between the Company and Government of National Capital Territory of Delhi, supplying power to over seven million people in North and North-West Delhi.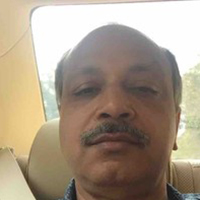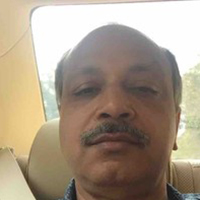 Rajeev Kumar
BP India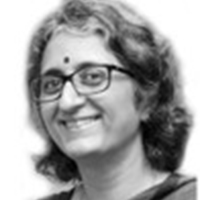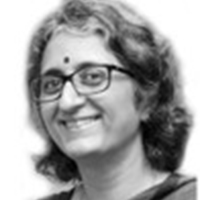 Rekha Krishnan
WEFT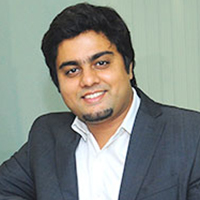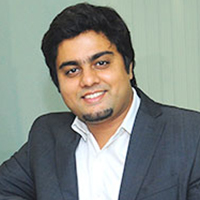 Shashank Sharma
Sunsure Energy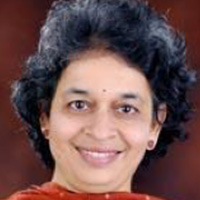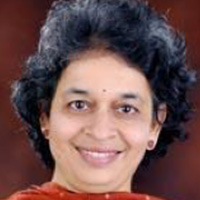 Svati Bhogle
CLEAN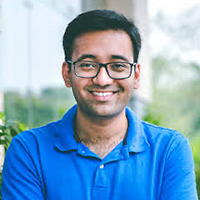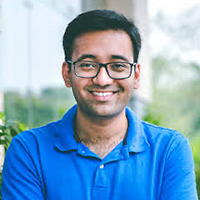 Tarun Mehta
Ather Energy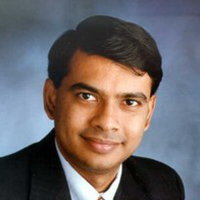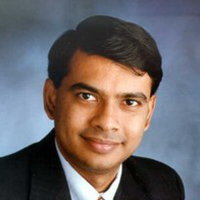 VS Hariharan
Third Wave Power
Sustainable Manufacturing, Infrastructure & Supply Chains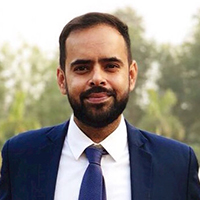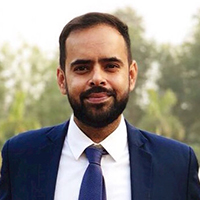 Arjun Kochhar
Motherson Logistics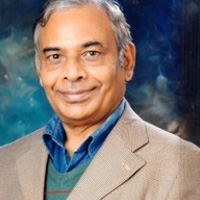 Avani Varma
Forest Certification Group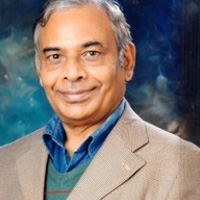 Avani Varma
Forest Certification Group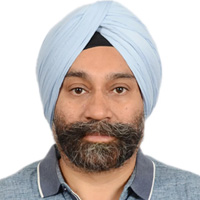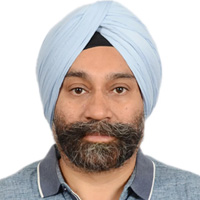 Karandeep Singh
Tyresnmore.com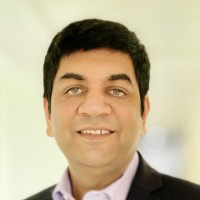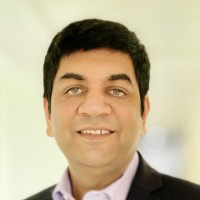 Manish Gupta
Adtya Birla Group
Naveen Gautam
Hella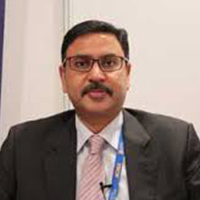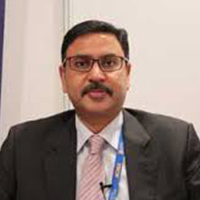 Rajesh Jain
Neolite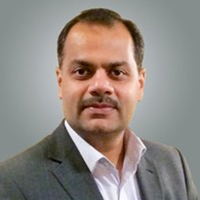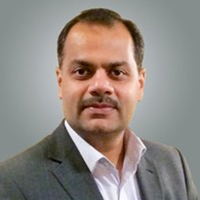 Rohit Bhayana
Lumis Partners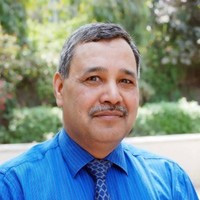 S N Gupta
ITU - APT Foundation Of India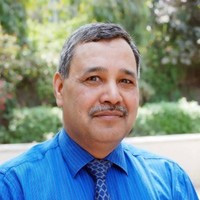 S N Gupta
ITU - APT Foundation Of India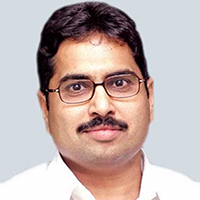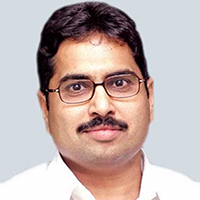 Sanjay Jaju
JS - MoD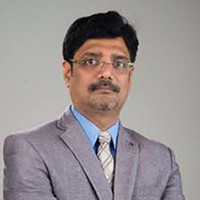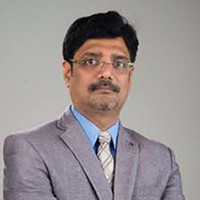 Vishnu Bhavaraju
Microsoft
WASH (Water, Sanitation, Hygiene) & Waste Management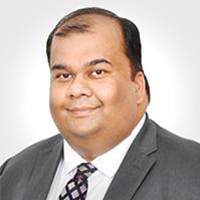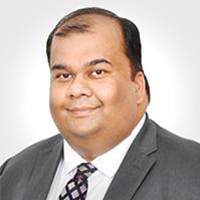 Abhinav Akhilesh
KPMG
Abhinav Akhilesh is a Partner with KPMG in India, leading their WASH and Social & Rural Development practices. He is a published author on social programming, social enterprises, and sanitation ecosystem. Abhinav is an alumnus of Harvard Kennedy School of Government and IIM Lucknow.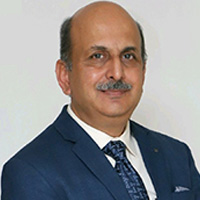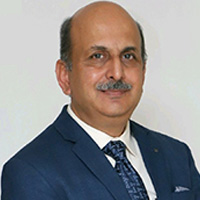 ALN Rao
Exigo Recycling
A.L.N. Rao is the CEO-Exigo Recycling. He is an internationally acclaimed speaker, panelist, mentor, & advisor in Recycling/Refurbishing/Retail industry. He is associated as core committee/ council member with NITI Aayog, CII, R2-TAC, R2, MRAI, MAIT. Mr. Rao held leadership positions in Attero Recycling, Aditya Birla Retail & Videocon group.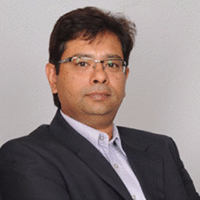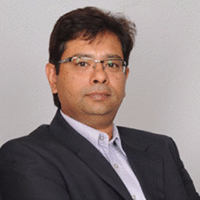 Ambar Mitra
Microsoft
Ambar Mittra has 21+ years experience in executive roles globally in Financial Planning & Analysis, Process Excellence, Operations and Business Analytics, Divestiture, and Integration Management. He was on Board of Directors at CoreNet Global. Currently, he is working as Regional Head, Real Estate and Facilities in Microsoft India.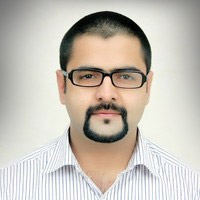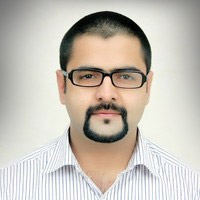 Bhitush Luthra
Athena Infonomics
Bhitush Luthra is passionate about working towards water and sanitation for all. At Athena he leads projects on Monitoring Evaluation and Learning in WASH and Sanitation Financing. He has experience of working in South Asia and Africa, in citywide sanitation planning, non-sewered sanitation etc. He has authored the Practitioner's Guide on Septage Management in India.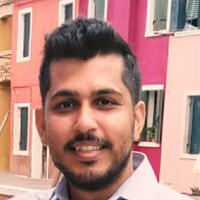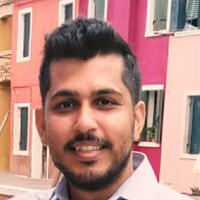 Manik Dhingra
Shoonya
Manik Dhingra is the co-founder of Shoonya and Eywa Environmental Service Foundation. Shoonya implements market-based solutions to enable; diversion of waste from landfills and reclamation of landfills. While Eywa focuses on empathetic leadership development for the waste management sector.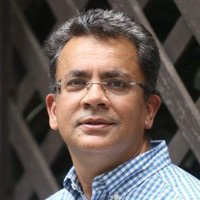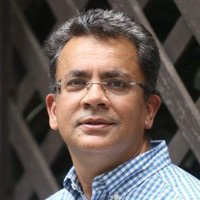 Manoj Gulati
Water.org
Manoj Gulati has 27 years of experience in IT, supply chain & development sector globally.  He was Senior Director- SE Asia & Country Director-India at SightLife. He was associated with Gartner Inc. & is Member of Steering Committee, India Sanitation Coalition-FICCI and Chair-Credit Financing Taskforce.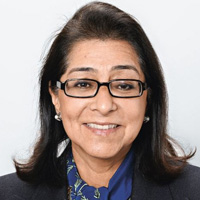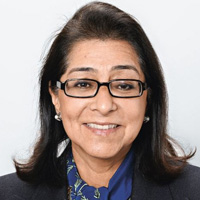 Naina Lal Kidwai
ISC, FICCI
Naina Lal Kidwai is Chairman Advent India Advisory board and past  President of Ficci and CEO and Chairman of  HSBC India. She chairs the India Sanitation Coalition and  Ficci Water Mission and has authored 3 books including the bestseller  "Survive Or Sink: An Action Agenda for Sanitation, Water, Pollution, and Green Finance"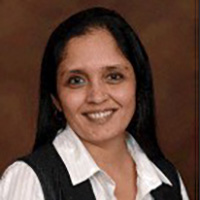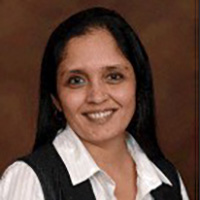 Natasha Patel
ISC
Natasha Patel has 30+ years  experience in financial services globally. Since 2018, she is focussing in development sector, building strategic philanthropy dialogue for Dasra & subsequently steered ISC, creating & implementing social sector initiatives between investors, grantees, intermediaries including the Government around enhancement of private sector funding in WASH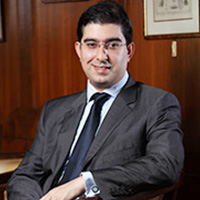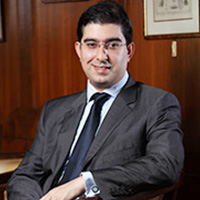 Nikhil Sawhney
Triveni Group
Nikhil Sawhney is the VC & MD-Triveni Turbines & Director-Triveni Engineering. He is the VP-All India Management Association & on the Board of Governor-IIM Calcutta. He helped found CII-Triveni Water Institute & is Trustee-Tirath Ram Shah Charitable Hospital, the Emmanuel College India Trust & the Ananta Aspen Center, Member-Trilateral Commission & various Government of India led bilateral CEO forums. He is Fellow & Co-Chair-Ananta Aspen-led India-Israel Forum.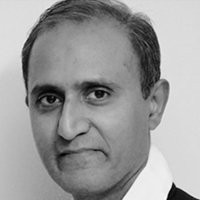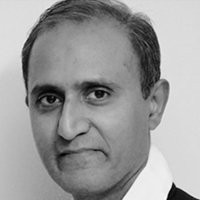 Nimish Shah
Toilet Board
Nimish Shah is accomplished environmental sustainability and health-focused business leader. He heads the International Association of Plumbing & Mechanical Officials, India dedicated to protecting public health through rigorous testing, improved standards, and certification of WASH systems & solutions. He has authored a book "Swaccha Bharat for Swastha Bharat"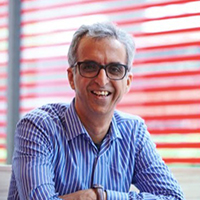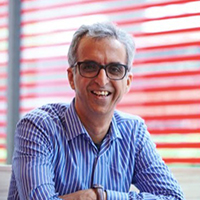 Pawan Sachdeva
Avendus Capital
Pawan Sachdeva has ~27 years of work experience spanning across the public market investing, water-related public policy, and gas pipeline laying. Currently, he is Director of Avendus Capital Pte Ltd, Singapore, and Non-Executive Director of Water Management International Pte Ltd Singapore.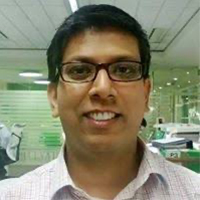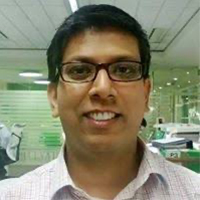 Pranshu Singhal
Karo Sambhav
Pranshu Singhal founded 'Karo Sambhav' which designs & implements circular solutions for multiple waste streams. He won 'Social Entrepreneur of the Year 2021 India'  award by Schwab Foundation, sister organization WEF. He was Director-Digital Learning, Microsoft & Head-Sustainability, Nokia. He is an Aspen-,  Ashoka-, Chevening- & Aspire Circle-Fellow.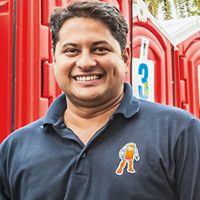 Rajeev Kher
Saraplast & Kalyani CleanTech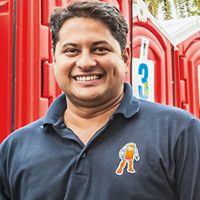 Rajeev Kher
Saraplast & Kalyani CleanTech
Rajeev Kher concentrates his efforts in providing migrant clientele high-quality toilets & cleaning services since 1999, now recognized as an industry standard and profitable business model. Rajeev served on the Board of Directors at Portable Sanitation Association International (PSAI) – first Indian & first Asian on this coveted forum.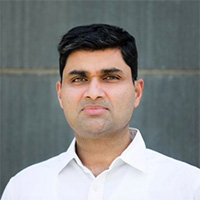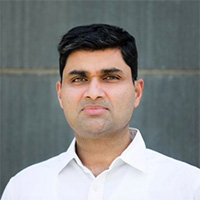 Venugopal Gupta
Toilet Board Coalition
Venugopal Gupta is the Director of Accelerator and Investments at TBC. He has over twenty years of experience as an entrepreneur and senior executive in the corporate sector. Venu holds an MBA from INSEAD.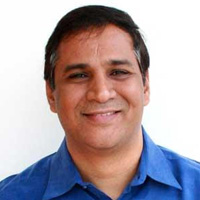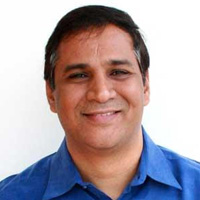 Vineet Rai
AAVISHKAAR
Vineet Rai is the Founder and Chairman of Aavishkaar Group, an Impact Investment Platform impacting millions using an entrepreneurship-based development approach. The Group includes Aavishkaar Capital, Arohan, Ashv Finance, Intellecap & Sankalp, has 7K+ employees & manages assets in excess of US $ 1.2 Billion. Vineet has received numerous Global awards and serves several International reputed advisory boards.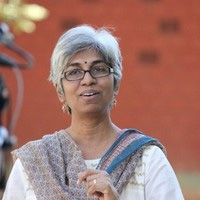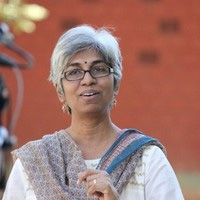 Wilma Rodrigues
Saahas Zero Waste
Wilma Rodrigues is the founder and CEO of Saahas Zero Waste (SZW), a social enterprise that implements holistic, zero waste solutions across India. She believes that in the 21st-century businesses must not just talk but deliver on environmental and social impact.
Women, Livelihoods & FemTech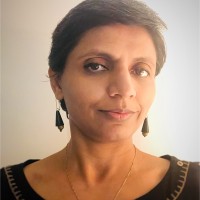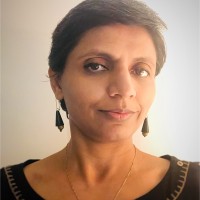 Aparajita Agrawal
Value for Women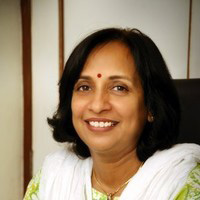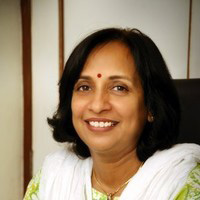 Archana Joshi
Deepak Foundation
Ms. Archana Joshi is the Director of Deepak Foundation. She heads the Corporate Social Responsibility of Deepak Group of Companies (Deepak Nitrite Limited and Deepak Fertilizers and Petrochemicals Corporation Limited) based in Gujarat. She has 14 years work experience with ORG Centre for Social Research, a division of Nielsen, an international consultancy research organization. She has done short courses on Reproductive Health from London School of Hygiene & Tropical Medicine and Monitoring & Evaluation from University of North Carolina. She is a member of the Civil Society Consultancy group of the Population, Health & Nutrition of the World Bank since 2012.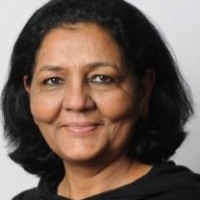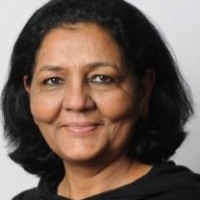 Kanta Singh
UN Women
Kanta Singh is a social development professional working on gender issues for past 23 years. Starting as a trainer, I moved on to manage large programmes. I have worked closely with the parliamentarians, judiciary as well as administrators with  a view to influence them to legislate, budget and implement Acts, schemes and programmes with a gender perspective. I strongly believe that India can develop faster if women and girls are provided equal opportunities.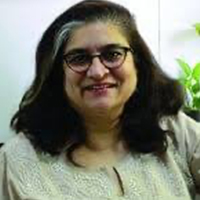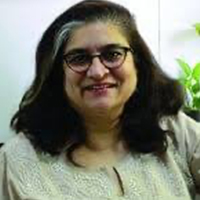 Puja Marwaha
CRY
Puja Marwaha is the CEO of CRY. Having qualified in Human Resource Management from XISS, Puja Marwaha made the transition from the corporate to the social sector early in her career. Having worked earlier with Citicorp Software, she joined CRY in 1994 to set up the organization's Human Resources function. She is also a member of the National Human Rights Commission NGO panel. For the past 18 years, Puja has helped build an organizational framework for CRY that best captures the essence of justice and equity. Her work is focused on creation of an organizational character that attempts to foster a passion for children and a high degree of individual accountability to children.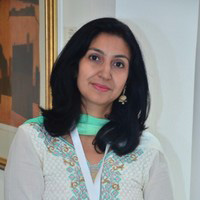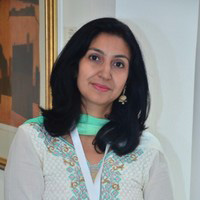 Ranjna Khanna
IIC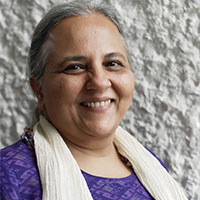 Reema Nanavaty
SEWA
Reema Nanavaty has been working with the Self Employed Women's Association since 1984 and stayed on to be elected as the General Secretary in 1999, expanded membership to new heights making SEWA the single largest union of informal sector workers. She negotiated the first ever IFAD loan to rebuild lives and livelihoods of 60000 earthquake affected rural women and is running post conflict economic reconstruction for 40000 members affected by 2002 riots; Reema is leading rehabilitation programme in Afghanistan and in Srilanka; providing vocational training in agro and rural livelihood security and heads the ICT cell to connect information technological with the farm women. Reema is expanding the activities of Trade Facilitation Centre (TFC) making women's voice and contribution central to world trade decisions. Currently she is replicating the Trade Facilitation Centre model in all the SAARC countries building social enterprises of Homebased women workers.   Reema initiated the food security programme covering one million households through its rural distribution network, named RUDI, where women farmers and labour trade their agro-produce with each other. Reema is spearheading the Hariyali–Green Energy and Livelihoods Initiative to provide 2,00,000 mostly farm women access renewable energy tools of cookstoves and solar lights. Reema oversees 3200 self help groups (SHG), 110 co-operatives and 15 federations totaling 428,281 members, Nationally including Kashmir, Assam, Meghalaya, Bihar. Reema focuses on women's economic empowerment by building women owned enterprises – Co-operatives, Companies, Federations. Building women led supply chain in Energy, Agribusiness, Food Processing, Waste recycling, Textile and garmenting. Reema was awarded Padmashri on 26th January 2013.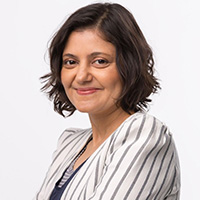 Sairee Chahal
Sheroes
Sairee Chahal is the Founder, CEO of SHEROES – a community platform for women, offering support, resources, opportunities and interactions via Sheroes.com and the SHEROES App. Sairee is credited with building up women at work and future-of-work conversations in India, besides building a strong technology play to solve the problems of gender disparity in India.A technology entrepreneur, Sairee has straddled the best of both worlds in her ventures Newslink, Fleximoms and now SHEROES. Her community-meets-deep technology approach has made SHEROES a globally formidable platform, changing the game for women and their aspirations. Over a million women have been directly benefited, and under Sairee's leadership, SHEROES aims to impact over 100 million women in the next five years.An Aspen Leadership Fellow, Sairee is also the convener of The  SHEROES Summit – India's largest women's forum. With an M.Phil from JNU, and a PGDBM from IMT Ghaziabad, Sairee kickstarted her professional career while still in college before cofounding her first startup. She went on to also work at corporates like Heidrick and Struggles and CII. Recognized for her achievements globally, Sairee is a Devi Award winner, apart from the Femina Achievers Award, Cartier Award, Editor's choice for L'Oreal Femina Women's Award, Business Today and Most Powerful Women in Indian Business. In 2018, she was ranked 53 on Onalytica's "Future of Work Top 100 Influencers" list.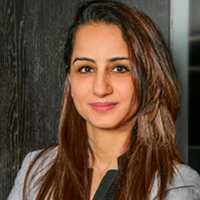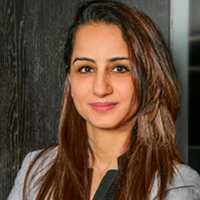 Shilpa Sehgal
Equanimity Investments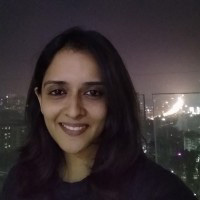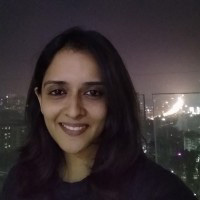 Sowmya Suryanarayanan
Aavishkaar Capital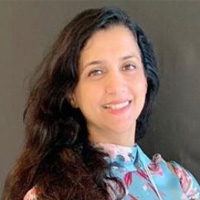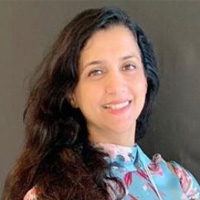 Suchitra Marwah
Aspire Impact
Suchitra Marwah is Director-Leadership Programs at Aspire Impact, with the mission to provide values-and-ethics based leadership training to middle & senior school students. After a decade with American Express, Bank of America and ABN Amro Bank, she started her Impact journey with a year at London-headquartered GSG (The Global Steering Group for Impact Investment) through 2019. In July 2020, Suchitra became a Trustee of Aspire Circle, a pre-eminent non-profit which enhances social leadership capabilities through Fellowships and offers Scholarships.
Suchitra has a Bachelor's degree in Economics, an MBA in Marketing, and, an Environment Management certificate from Harvard University Extension School, Cambridge (MA, USA).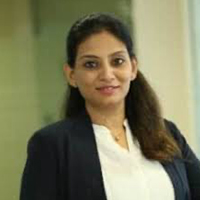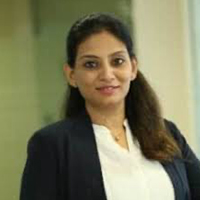 Sushma Kaushik
Aavishkaar Capital