Join us on 3 December 2021 at 3 – 4 PM as we unveil 10 Impact Investment Ideas in the Accessibility, Disabilities & Inclusion sector
What to expect:
Listen to industry impact leaders and their expertise from the Accessibility, Disabilities & Inclusion Impact Community
Top 10 For-Profit business ideas that can attract impact Investments
Future trends & opportunities
Innovative ideas to create a profitable startup and spread impact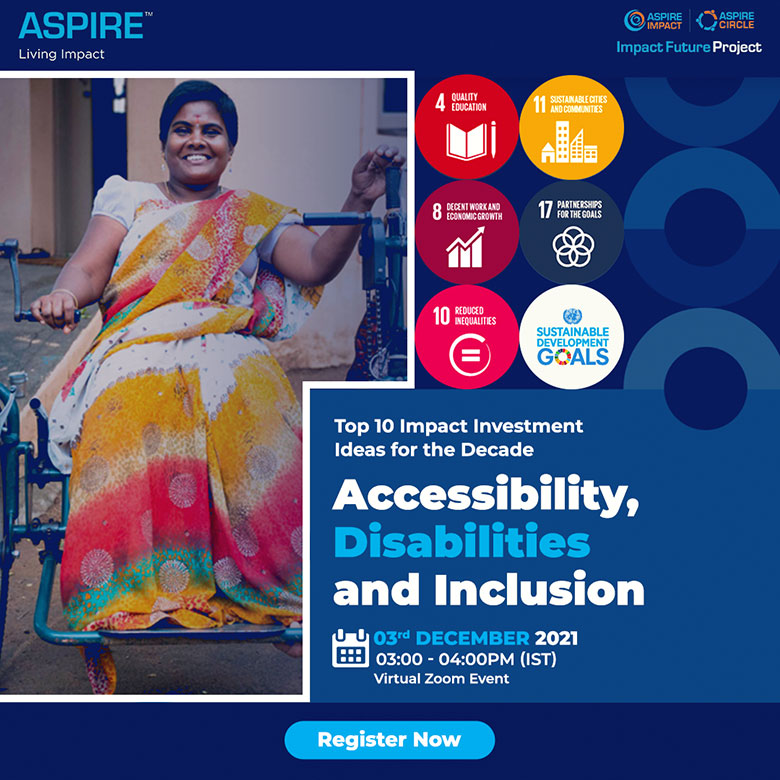 Fill the form below to Register :
On the occasion of International Day of Disabled Persons: 3 December 2021, the Impact Future Project (IFP), India's first Impact dedicated collaborative platform will unveil the top 10 Impact Investment ideas in the Accessibility, Disabilities & Inclusion sector. The top 10 Impact Investment ideas have been researched and discussed by notable Indian leaders with experience and expertise in the sector.
As many as five, Sustainable Development Goals (SDG) have direct reference to disability inclusion in educational facilities, infrastructure designs, public spaces, public transportation and access to Information and Communications Technology. Another six SDGs have implicit mention of accessibility and disability inclusion in global development agendas by 2030.
As per the National Statistics Office report on disability released in 2019, 2.2% of India's population (or 2.68 crore) lives under some kind of physical or mental disability (NSO Report) – this is more than the entire population of Australia.
Out of these, 1.2 crore were just children whose parents were grossly unaware of the financial implications of raising a child with special needs. Furthermore, 75% of India's disabled kids never attend a school in their lifetime.
The proportion of the population facing disability becomes bigger as one moves from a narrow definition to a broader one. For instance, if one defines disability as the difficulty in accessing public services for all kinds of reasons, even social or economic, then the proportion goes up.
IFP leaders from the Accessibility, Disability and Inclusion sector have discussed extensively to come out with 10 Impact Ideas in the sector which will help achieve the notion of "leaving no one behind". The ideas also provide significant advantage to corporations while achieving the UNSDGs for India.
The disability market presents a tremendous opportunity for the private sector to generate social outcomes as well as sizable economic value. A historically underserved disabled population provides an attractive investment opportunity to not only serve the existing unmet demands of the rising elderly and disabled community but also create significant social impact at the national and international level.
Join us on 3 December 2021 as we unveil 10 Impact Ideas in the Accessibility, Disability and Inclusion sector that will transform India into an Impact Economy.
How to Join us:
The Log-In Link for the webinar will be emailed to you after registration. You are further requested to login a few minutes prior to the scheduled start of the event.
Webinar Details:
Date: 3 December 2021
Time: 03:00 pm to 04:00 pm IST
Log-In Link: This will be emailed to you after registration.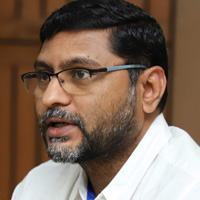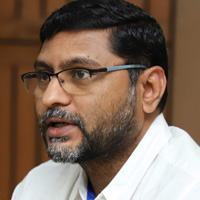 Anand Kutre
Truce Consulting
Anand Kutre is a mechanical engineer with 25 years of experience across product innovation & development, consulting & delivery, business development, sales & marketing, strategy & negotiations, and lean team management. He is the founder of True Assistive Technology which develops assistive tech products for cars that aid in mobility inclusion.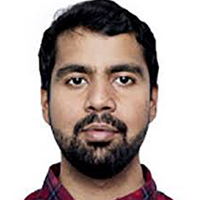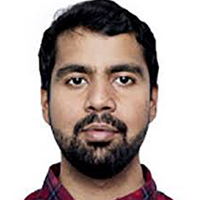 Apoorv Kulkarni
Ola Mobility Institute
Apoorv Kulkarni heads research and advocacy on Accessibility & Inclusion at The Ola Mobility Institute (OMI). He champions the rights of women and Persons with Disability and is working towards making the urban mobility ecosystem Universally Accessible.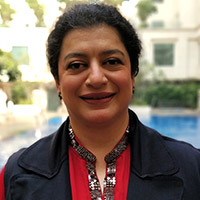 Aradhana Lal
Lemon Tree hotels
Aradhana Lal: TedX Speaker and Vice-President, Brand/Communications/Sustainability Initiatives, Lemon Tree Hotels. The company's strategy is to build an inclusive employee base and has been hiring Employees With Disabilities (EWD) for 14 years. Target: current 16% to ~30% FY26.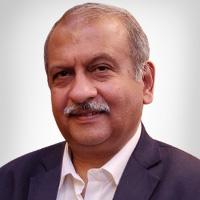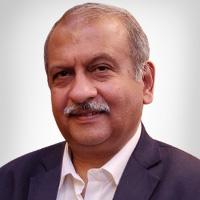 Ashok Pamidi
NASSCOM Foundation
Ashok Pamidi is a purpose driven leader with over 30 years of cross-functional experience in the IT, DEI and social development space. He has the acumen of building and nurturing teams that hold up the vision of the organisations.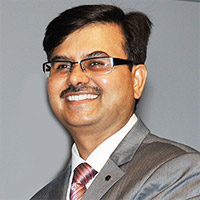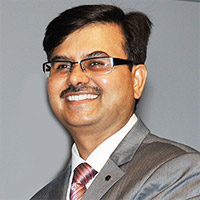 Balendu Sharma
Microsoft
Balendu Sharma Dadhich leads Global Commercial Accessibility Program (GCAP) at Microsoft India and member of the core team running Microsoft's disAbility Employee Resource Group. A passionate advocate for inclusion in diverse aspects of human lives, Balendu actively contributes to the development of accessible technology and runs initiatives to build societal awareness and skills on accessibility.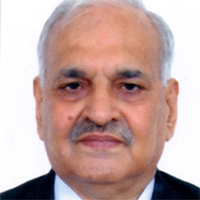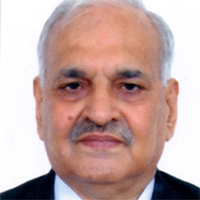 Bhushan Punani
Blind People Association
Bhushan Punani – Joined Blind People's Association after completion of PGP (SPA) from IIM Ahmedabad as Project Manager. It has emerged as India's most leading disability development organization. It is known for its professional management, transparency, accountability, and innovative approaches. Had the opportunity of drafting disability law for the country and developing policy for Gujarat. Developed the concept of portfolio management for NGOs.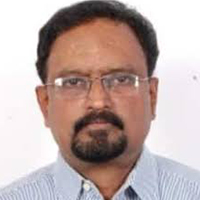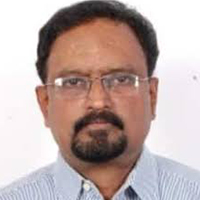 John Alex
Equitas Holdings
John Alex set up Social Initiatives to address requirements of small clients in the field of Health, Education, Skill Development, and Placement for unemployed Youth, inclusive model for PwD  & transgenders, after joining the Management of Equitas in 2008. They won the 1st  national CSR award from the Ministry of Corporate Affairs.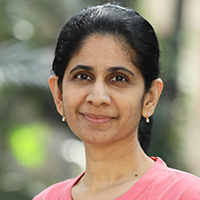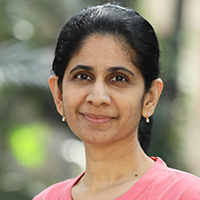 Prof Mukta Kulkarni
IIM Bangalore
Mukta Kulkarni is a Professor at the Indian Institute of Management Bangalore. Most of her work concerns the workplace inclusion of persons with a disability. Her research has been recognized by several top-tier international journals and by the Academy of Management.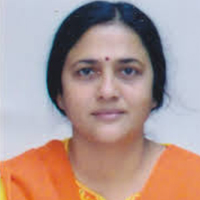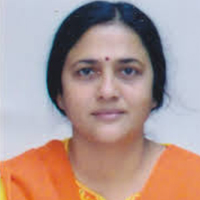 Nandini Rawal
Blind People Association
Nandini Rawal is the Executive Director at Blind People's Association & Treasurer of ICEVI,( International Council for Education of Children with Visual Impairment). With  40 years of experience, she has been working for cross disabilities including mental illnesses. She has authored 7 books, published 134 articles, and presented over 300 papers internationally.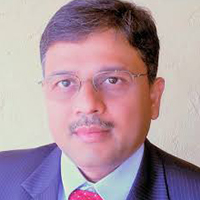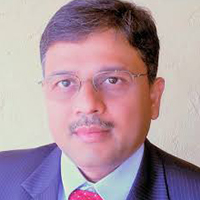 Pranav Desai
Voice of SAP
Pranav Desai is a founder of www.voiceofsap.org, Vice President (Sales) with NTT DATA (Japanese MNC), and was appointed as an Honorary Advisor to Govt. of India, Ministry of Social Justice. He is a polio survivor and lives in Los Angeles.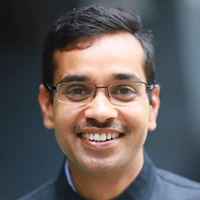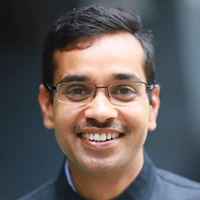 Prateek Madhav
AssisTech Foundation
Prateek Madhav is corporate-digital-technology-leader whose belief in technology making an impact in lives of PwD encouraged him to focus on promoting disability/ assistive technology start-ups through his venture AssisTech Foundation (ATF). ATF has impacted the lives of 4.22 Lakh PwDs through its portfolio of 21 assistive technology start-ups with 50+ assistive technology products.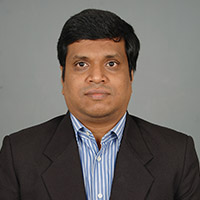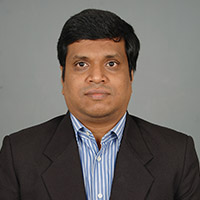 Rajasekharan P
V-shesh
P Rajasekharan (Raja) is co-founder of v-shesh (www.v-shesh.com), an impact enterprise that works exclusively in disability inclusion. v-shesh's work has won several recognitions – most prestigious one being the 2016 National Award as the Best Placement Agency for Persons with Disability.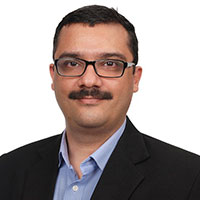 Shashaank Awasthi
V-shesh
As India Advisor, Shashaank brings to the team more than 24 years of experience in banking and finance, and works on pipeline development, pre-investment support including due diligence and post investment support to investee companies. Shashaank sits on the board of two impact businesses, and is a member of the Board of Advisors at The British School in Chennai. Shashaank is also a social entrepreneur and co- founder of v-shesh, an early-stage social enterprise that facilitates access to jobs and other opportunities for low-income individuals in non-metropolitan and rural areas in India. He has a keen personal interest in double bottom-line enterprises, microfinance, financial inclusion, and businesses that generate social returns. Prior to working in the social enterprise sector, Shashaank was a Commercial Banker responsible for building ABN AMRO Bank's regional franchise in India, before leading the largest part of ABN AMRO's Commercial Banking business in India. Shashaank previously worked with IDBI Bank Limited (formerly known as Industrial Development Bank of India) and Tata Group, as well as interned with Bank of America while completing his MBA. Shashaank received his Master of Business Administration in Finance from Narsee Monjee Institute of Management Studies as well as a Bachelor of Commerce in Accounting from the University of Rajasthan. Shashaank has been at Gray Ghost for the last seven years.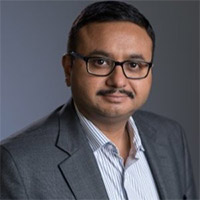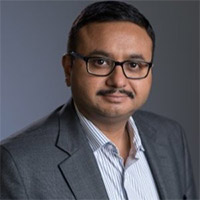 Shivendra Prasad
Innover Digital
Shivendra Prasad has 25+ years of experience and is currently leading the APAC Solutions role at Innover Digital in the areas of supply chain, cost optimization, and data analytics. Skilled in developing strong & sustainable relationships with executive decision-makers in organizations.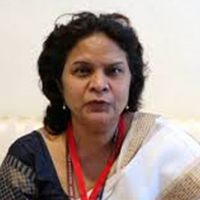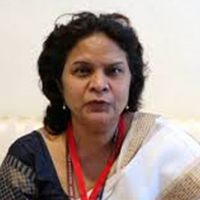 Stuti Narain Kacker
NCPCR
Smt.Stuti Narain Kacker was an Uttar Pradesh IAS officer (1978 batch) and is well known for her contribution to the social sectors. Secretary to the Government of India, she established the Department of Empowerment of Persons with Disabilities. Post-retirement, she was Chairperson, NCPCR till September 2018. She has multidisciplinary experience of diverse sectors such as information and broadcasting, industrial development, public administration, etc.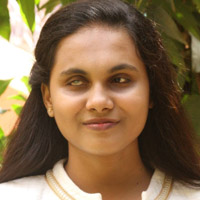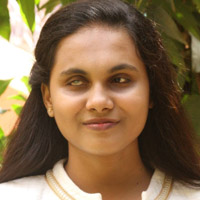 Vidhya Y
Vision Empower
Vidhya is visually impaired since birth. She founded "Vision Empower" – a non-profit focusing on education in science & maths for visually impaired students. Vidhya also co-founded "Vembi Technologies" – creating assistive tech for the visually impaired. She is the first blind student to undertake Maths at a higher secondary level in Karnataka, & the first to pursue Computer Science in UG studies at her university.